 Promoted Style
The countdown is on for Ladies' Day at the Dublin Horse Show on Thursday 21st of July, which means one thing and one thing only: the wonderful women of Ireland will all gather in one place to bring their A-game to all things hair, fashion and style.
Ladies' Day pros across the country have been "in training" for the last six months to look their best for this unmissable day, meaning Ladies' Day newcomers need all the tips they can get to be in with a chance of winning one of the incredible prizes.
The one thing you've got to realise is that being a Lady takes careful prep, but with these top tips, you'll be amongst the best of them in no time. And if you win I feel it's only fair to share the prize!
With all the chatting and nibbling and drinking that will be going on, it's important to make sure your lipstick stays put. I recommend going for either a matte-finish lipstick or a long-wearing one.
Make sure you start by applying your foundation over your lips and setting with a powder, colour in the entire lip with your lip liner.. Finish with your lipstick of choice; matte will always last longer than a shimmer or sheer.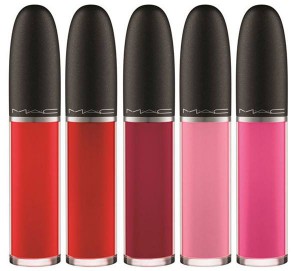 Choose wisely; a wash-on/wash-off tan might just not cut it knowing our Irish summer, you don't want streaks running down your legs, now do you? Being prepared and getting a spray tan a few days before might be the best option for the day that's in it.
If you prefer a more natural result, there are plenty of body lotions enriched with a mild tanning effect, or there is even in shower tan, which is my personal favourite.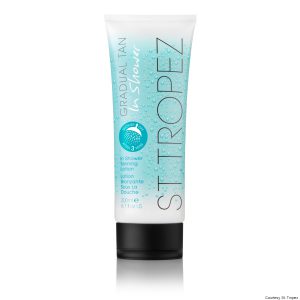 Advertised
Because I am 5'2" (and a half) I am aware how important heels are. However, it's a long day, and a lot of it is on the grass, so your footwear will make or break the day for you.
There are lots of ways to get both height and comfort, like wedges, for example; I do love a good wedge. Just make sure they aren't too high.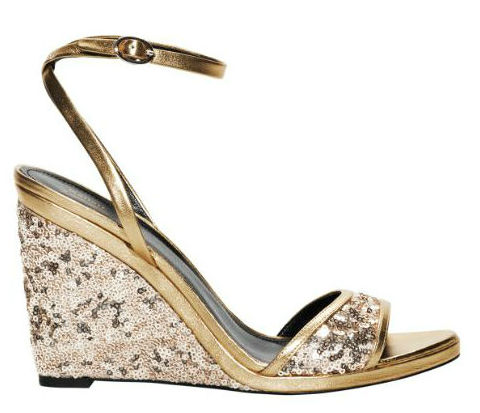 Rodarte X & Other Stories
Our inside source tells us that to be in with a chance of winning, wear some colour to stand out from the crowd.
Hello, neon green dress; I knew you would come in handy one of these days.
Now that you're colourful, tanned, and equipped with good shoes and long wearing lippy, don't forget to complement it with a fab hat.
There are so many amazing Irish designers to choose from; we love Mark T Burke, Margaret O'Connor  and Emily Jean.
Once again, Great Lengths are sponsoring the 'Most Creative Hat' category on Ladies' Day at the Dublin Horse Show on Thursday, 21st July in the RDS Dublin. The winner of the 'Most Creative Hat' competition will walk away with €1,000 worth of Great Lengths hair extensions, expertly applied by one of the country's leading hair stylists, plus a €1,000 voucher for the 5 star Europe Hotel in Killarney, Co. Kerry.
If that's not even more reason to get think outside the (hat) box, I don't know what is!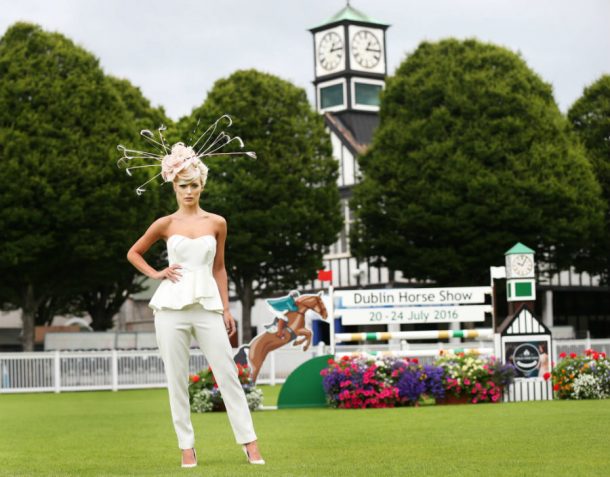 With all that inside information, all that's left to do is to book your ticket. Or, if you are feeling particularly lucky, our good friends at Great Lengths have given us tickets to give away to the Dublin Horse Show Ladies' Day, all you have to do is enter here.
Brought to you by Great Lengths, sponsors of Best Hat at the Dublin Horse Show Ladies' Day on Thursday, July 21st. 
Advertised
Beaut.ie Beauty Editor Aisling will also be there on the day to choose the Best Tressed; this is truly a day not to be missed.