 When Andrea and I were discussing the little Beaut.ie mini series "what's in my makeup bag" it sounded excellent.  Everyone loves to have a nose around a strange stash don't they?
And Andrea, Laura and Dani all went full steam ahead and showed us the contents of their bags.  But I dillied.  And I dallied.
Because my makeup bag is full of crap.  Smashed eyeshadow, broken blusher, worn out mascaras and filthy brushes.  I don't just have one makeup bag either - I have about five, in various stages of decay.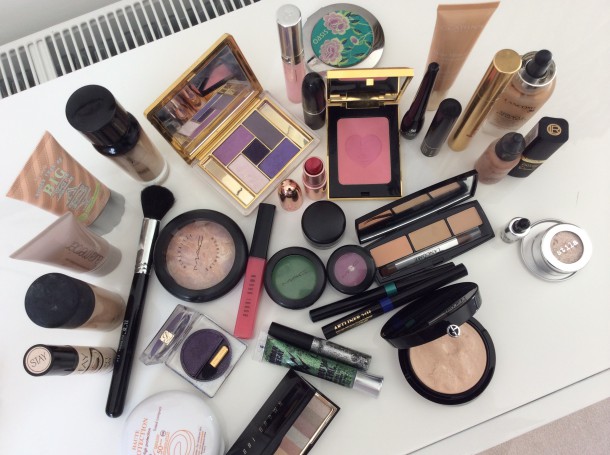 So I decluttered!  I actually did it.  I went ahead and cleaned up and threw out TONS of sad and depressing broken compacts and manky sponges.
What is on the table is what I'm left with.  Okay there are still things missing (e.g. many many eyebrow kits; the YSL Le Teint Touche Eclat Foundation that I couldn't find when I was taking the photos, many millions of eyeshadow shades) and I have selected only the cleanest products to display.  All things I use and things I like.  One or two are brand new and have instantly been elevated to makeup bag must have status.
Advertised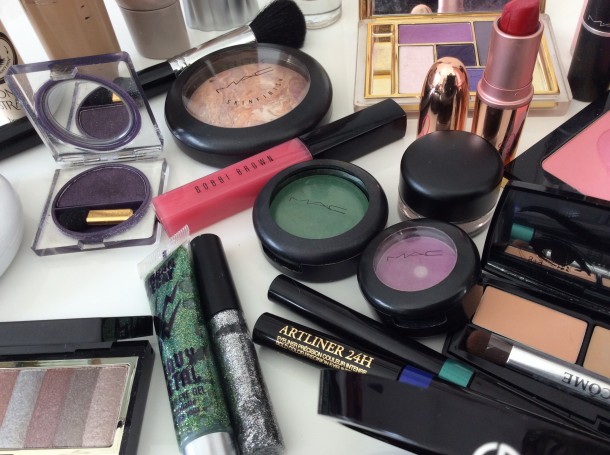 But now I want something from you!  I want you to figure out what's on the table.  The person who gets the most right answers will win a Beaut.ie Lucky Bag bag with a few nice bits and pieces. Give your list as fully and completely as you can in the comments.  (If there's more than one, we'll do a draw).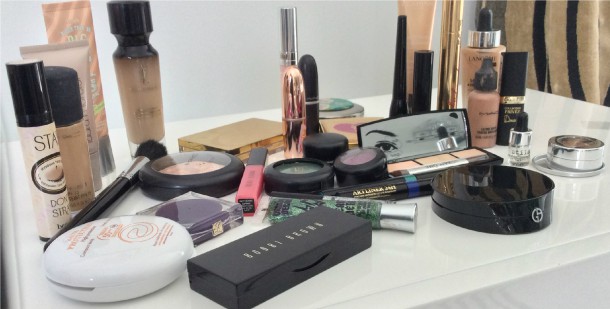 Are you ready for some Beauty Sleuthing?  On your marks, get set - GO!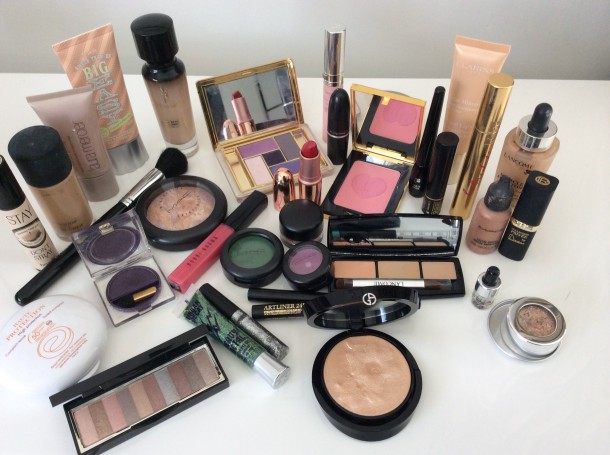 THIS COMPETITION IS NOW CLOSED.
WINNER:
Advertised
MICHELLE, COMMENT ON 20/3/14, 22:01.
CONGRATULATIONS MICHELLE!