 Eyebrows and how we wear 'em are a really personal thing. They have the ability to really change your face and while some prefer the full-on natural Cara Delevigne brow, my preference is for something very dark and defined.
I have experimented with my brows in several different ways but with my hair dyed jet-black, I feel this is the way that suits me best. So I thought I would show you how I achieve them as they are something that garner a lot of comments, both here and in real life.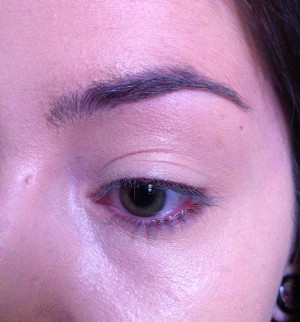 These are what my brows look like, naturally, with no product. I have never had them done professionally in my entire life. My mam plucked a few stray hairs when I begged her to as a teenager but since then, it has all been experimentation on my end.
I only pluck underneath my brow and between them (some of us need to, don't judge me) but I do trim the tops of them at the front as well so I don't look completely mental. I do believe I am blessed with quite a good natural shape so I count myself lucky in that respect.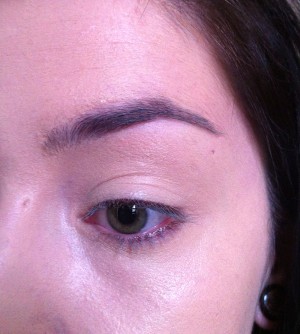 I begin my routine by combing my brows into shape using the spoolie brush from my Benefit Instant Brow Pencil.
Advertised
Now I obviously wouldn't recommend buying this product purely for the spoolie but it is the best one I have ever used. It is firm enough to actually move my brows - something I never really saw results from with any other spoolie. This also helps to remove any foundation that may have got trapped in my brows.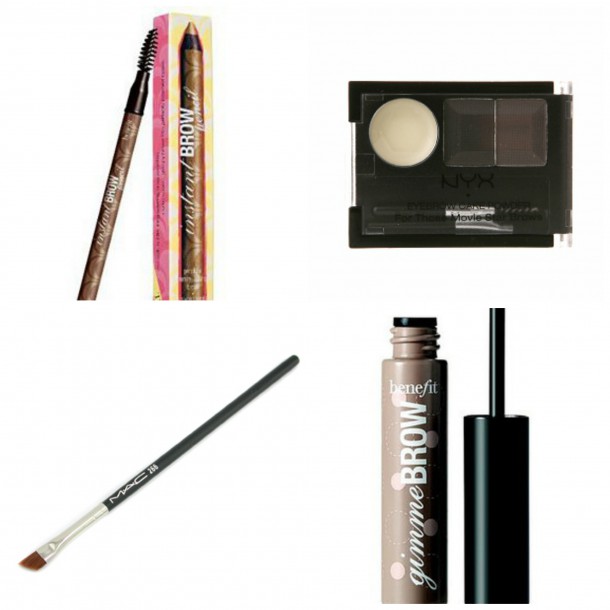 I then go in with an angled brush - I like the Mac 266 - and the NYX Eyebrow Cake Powder in 'Black/Gray'. This is a duo of brow powders - one black, one grey (duh!), and an eyebrow wax - which I hate so just avoid using.
The colours look scary at first but I blend them together and find they are much softer when applied to the brow and generally look like a dark brown shade. I only apply this to the front part of my brows as I find I am a little bald there and I like the definition - call it a scouse brow if you will!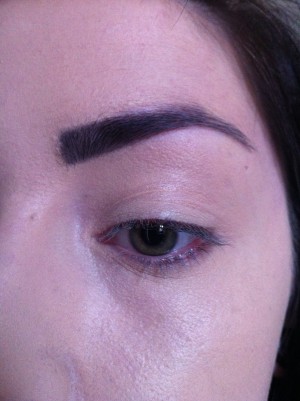 Finally I finish up by combing Benefit's Gimme Brow in 'Deep' through the entirety of my brows. This adds so much colour but also a lot of texture which keeps them more real looking and less drawn on. It also holds them in place all day which is always a plus.
Advertised
Although it seems like a lot of products and steps, I used to use an angled brush and a dark brown eyeshadow alone but found it took far longer to apply as it involved so much precision! This is practically fool-proof and the only real moment of concentration comes when I apply the powder to the front parts, ensuring they turn out even.
So let me know what you think. Is this too much for you? How do you do your brows? And what brow products do you rate?