 'Tis the season for coughs and colds, snuffles and splutters. Last week I struck down by the lurgy and resembled something that had arisen from Loch Ness with a hangover.
But the rest of the world did not stop in sympathy with me. Oh no, I was expected to go out and MEET people in the real and scary world. I wasn't sure if I could manage this ginormous feat and had to rely on my trusty bathroom cabinet to get me through.
Here are the four beauty products that helped me go from gremlin to gorgeous (well, at least a derivative thereof).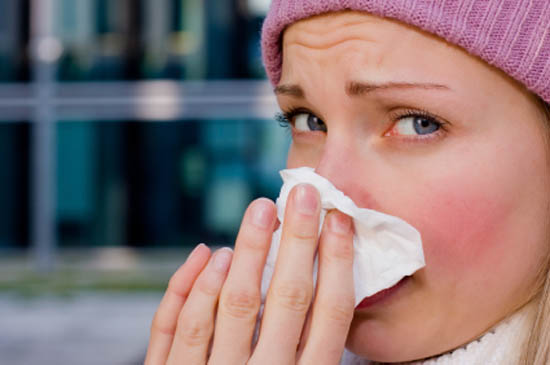 After a gentle cleanse, I popped on a face mask to perk up my dull skin. My choice for a quick and easy skin pamper is Liz Earle's Brightening Treatment Mask. Camphor oil and witch hazel tone and revive, though they also give the cream quite a strong scent.
Aloe vera and white clay work to soothe the frazzled fissóg and I leave it for two miutes before wiping off with a muslin cloth.
The product does give a tingle on the skin. But even I, who is the owner of the most sensitive skin that God ever created (must have had a fault in the skin factory production line the day I queued up) find that it both calms and gives a radiance to the skin.
Usually I go for a light day moisturiser but flaky, chapped skin needs a superhero. Enter stage left, its little cape flapping in the cold and northerly wind, Avène's Cicalfate Repair Cream. This is a heavy, healing cream that is packed full of zinc and copper sulphate and their fabulous thermal spring water. It has the consistency of a very diluted Sudocrem, the zinc practically waves it's healing hands at you. I wouldn't use this long term as it is too heavy for me but it is the ideal choice when you need some repair work done.
Advertised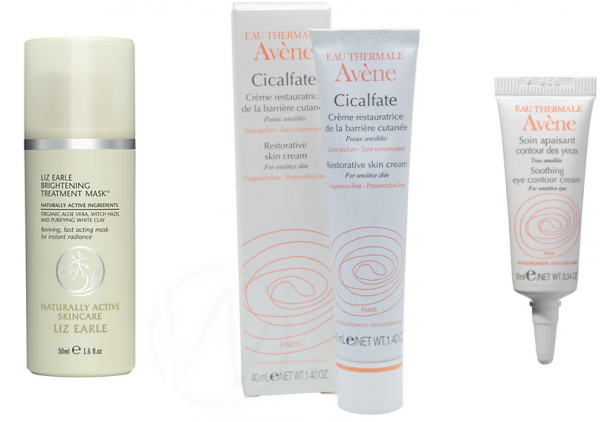 I have been using Avène's Soothing Eye Contour Cream because it is a simple, light moisturiser and treats me gently. It sinks in quickly, has no fragrance and does not irritate. It's just super-soothing. But the flip side of it's soft nature is that it's not the product to pummel fine lines into submission or to tackle dark circles. It would sit in the corner, sipping tea and do it's calming thing, while other eye creams do battle with that dastardly duo.
When my lips are in flitters from blowing my nose 523 times a day, I put my fancy lip balms back in the cupboard and pull out my old reliable. Blistex is yer only man when you need to bring the heavy guns out. Medicated, tingly and all round strong man, nothing brings my lips back to their kissing and fighting best.
I also rely on my old friend, Lemsip, and smile through my cracked lips at the thought of the laughing policeman ad. And I have endless cups of tea. A sweet hug in a mug, they are.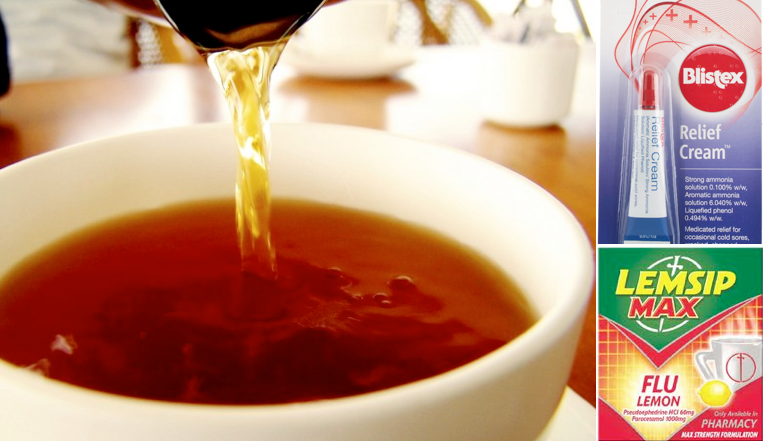 A few days using my top four beauty products and sipping warm bevvies and I'm back on form!
And at least we don't have to deal with the dreaded man 'flu.
Advertised
What do you use when you have The Consumption? Do you take to the leaba with a boxset and a box of tissues or do you have some products in your arsenal that help you greet the world with a red-nosed smile? Share in the comments! Atchhhhhoooo!