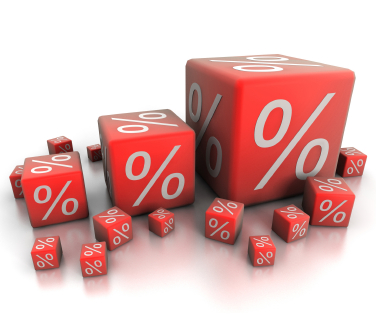 So the VAT rate fell from 13.5% to 9% on July 1 as part of the Jobs Initiative in an attempt to give the hospitality and tourism sectors a break.  It was expected that this rate cut would be passed on to the consumer - restaurants and hairdressers etc would be less expensive, thus stimulating trade and creating a win-win for everyone.  The Irish Hotels Federation and the Restaurants Association of Ireland have both urged their members to embrace this initiative and pass on the cuts.
Revenue.ie has the full details and here's the list of those that got their VAT rate snipped:
Supplies of goods and services at the new 9% rate:
the supply of food and drink (excluding alcohol  and soft drinks) in the course of catering or by means of a vending machine
hot take-away food and hot drinks
hotel lettings, including guesthouses, caravan parks, camping sites etc
admissions to cinemas, theatres, certain musical performances, museums, art gallery exhibitions
amusement services of the kind normally supplied in fairgrounds or amusement park services
the provision of facilities for taking part in sporting activities by a person other than a non-profit making organisation
printed matter e.g. newspapers, brochures, leaflets, programmes, maps, catalogues, printed music (excluding books)
hairdressing services (Note: beauty treatments:- for example, facials, massages, nail treatments, tanning or sunbed services etc., remain liable at the 13.5% rate).
Advertised
Unfortunately it wasn't a legal requirement that the decrease be passed on to customers - and as a result it seems as though very few businesses have cut their prices.
Who have you noticed cutting their prices (Peter Mark gets my shout out here) - and who have you noticed definitely hasn't?
If a business hasn't cut their prices does this put you off going to them?  Any restaurants you'd recommend on the basis of this - how about cinema tickets, or a late night one and one from the chipper?
Tell us in the comments!
Get Beaut.ie Delivered
Stay updated with Beaut.ie newsletters full of the latest happenings at Beaut.ie as well as great offers and things we think you might find interesting .