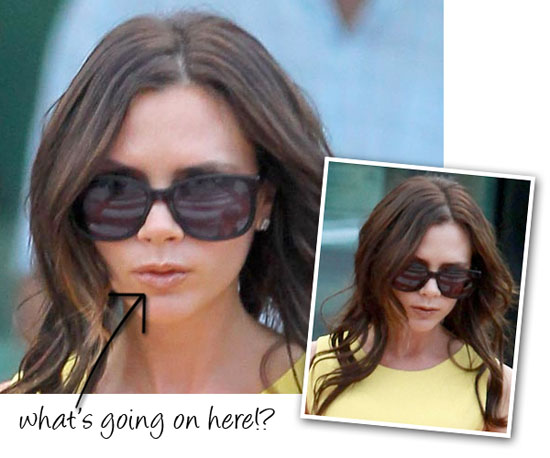 Ah nuts.
Just when you thought hair extensions were officially over, with even Cheryl "I'm Keeping The Surname" Cole ditching hers towards the end of last year's X Factor in favour of a fab above-the-shoulder style, Victoria Beckham goes and feckin' ruins everything.
She was snapped arriving in the south of France in the last couple of days with newly lengthened locks, and I for one was saddened to see the new 'do. Personally - and I know this will send Posh sprinting to the salon to get the extensions removed post-haste -  I think they look a bit, well, ratty at the ends, and much preferred the messy bed-head bob she was sporting of late to this new look.
Advertised
What do you ladies make of it?
[polldaddy poll="3413922"]
Pic via uk.eonline.com