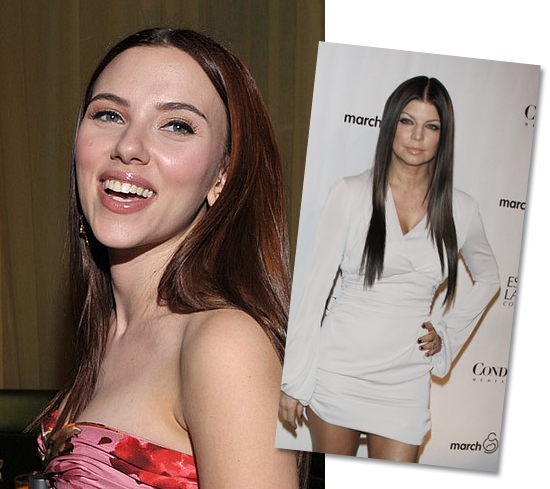 When the fad for GHD'd hair kit the skids, I was bloody delighted. I'm a low-maintenance (read: lazy) kind of gal and I also think super-straight hair is a very hard look to pull off unless you've a) beautiful hair and b) pretty, elfin features. Step forward Lynnie, who really suits it - me, not so much.
Most of us need a bit of volume round the roots to give our features a lift, so I've been a bit dismayed to note that two 'slebs seem to be returning to the Flat Side. First Scar-Jo debuted glossy chocolate locks with divil a bit of bounce, and now Fergie, she of the trouser-wetting, has followed suit.
Ok, so Fergie's a bit of a disaster in the old clothes and makeup department anyway, but even she can't think this looks good. Or - can she ...?
Advertised
Is this the return of high-maintenance barnets that need constant attention - not to mention serums and product of all shapes and makes? Would you welcome the return of iron-smooth hair, or are your knees quaking like mine?