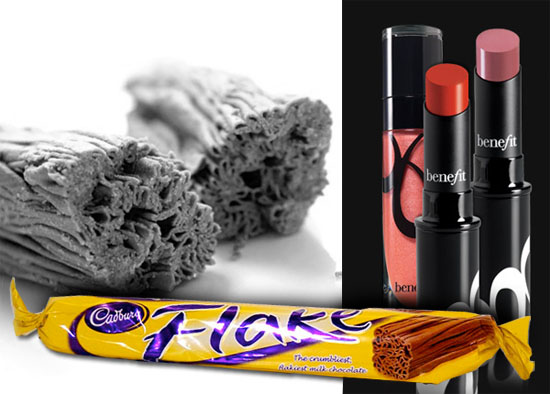 Only a blind man on a galloping horse can have failed to notice the enthusiasm with which the latest Cadbury Flake promo has been greeted with on Beaut.ie
Why - it's as if they took myself and Kirstie in to high level meetings to find out what would go down a treat with you guys.
"Well makeup obviously" I would have said
"Totes makeup" Kirstie would have said
"And deffo Benefit, we love Benefit" I would have added
Advertised
"Lots of prizes" Kirstie would have said. "Hundreds of 'em. Give everyone a brilliant chance of winning"
And lo and behold the word was made flesh and the promo appeared on the site.
No, only joking, Flake did it all by themselves. And I have never seen so much sustained blathering, commenting in the forums and eating of Flakes in my life. The winning of lipsticks, the choosing of colours and the eating of chocolate during Lent has been a topic on fire.
Now let's cut to a sax solo and all sing loudly and throatily
"Only the crumbliest flakiest chocolate..."
Advertised
(If you'd missed all the excitement thus far here's a link to the Flake/Benefit competition)