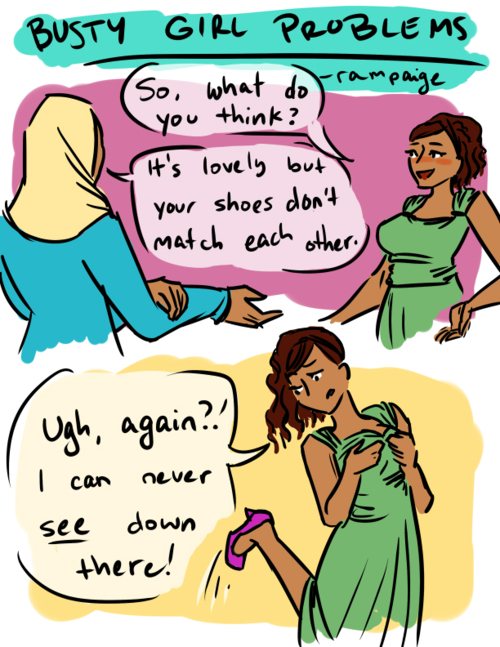 Bustygirlcomics.com is the genius site from which these comics originate.  Drawn by a self styled busty girl, Rampaige illustrates the trials and tribulations of living with mahoosive bosoms and does it in a witty and self deprecating style.
The tumblr was featured on Buzzfeed recently and racked up 1.5million views in a few days - proof if any were needed that these comics resonate with so many people.
Are you Busty enough for these comics though? Rampaige says "frankly, if you ever feel like you're encumbered by your breasts (if they ever get in your way, make you feel awkward, etc.) then you're busty! There isn't a line where one size is busty and the next size isn't. "Busty" depends entirely on the person."  And even if you're not busty she encourages you to enjoy anyway.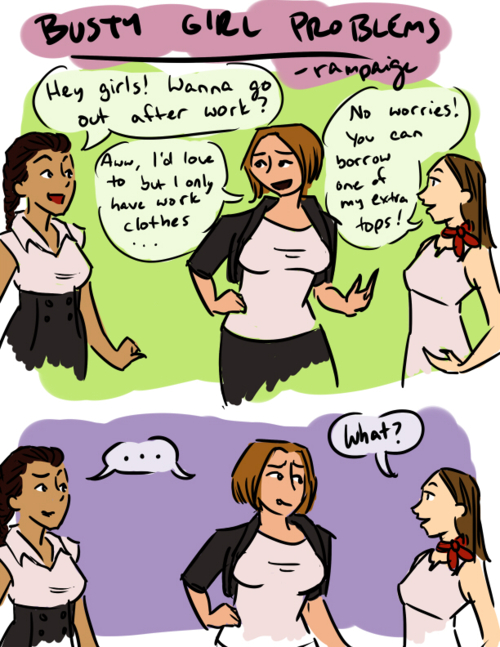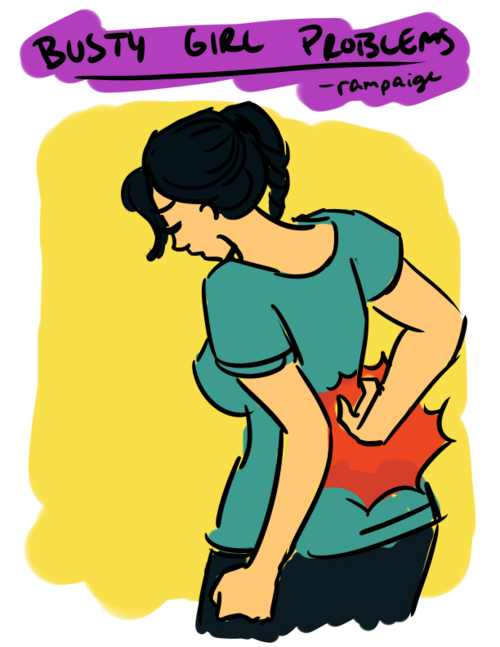 Advertised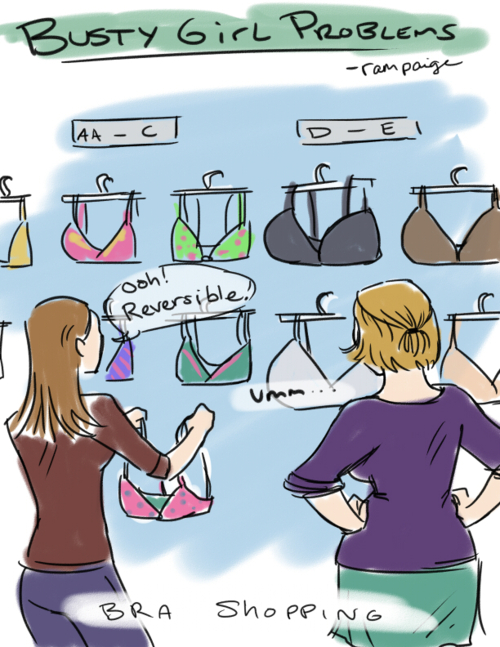 Bra shopping and the particular problems that it can bring for those with generous cup size is one that we've talked about many times.  Read the Bra category for loads of posts, tips, advice and really helpful comments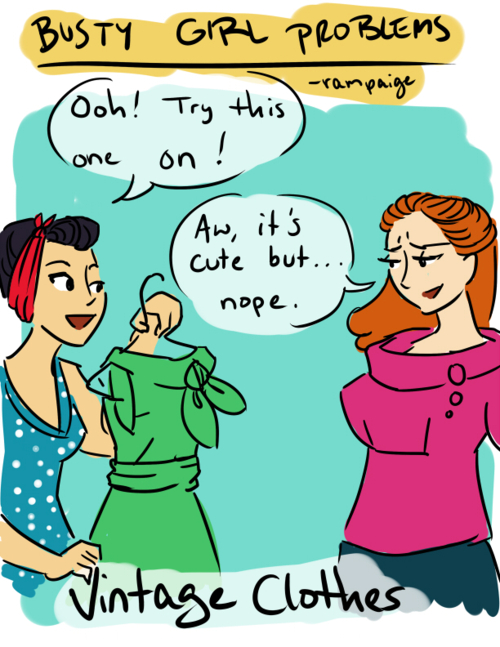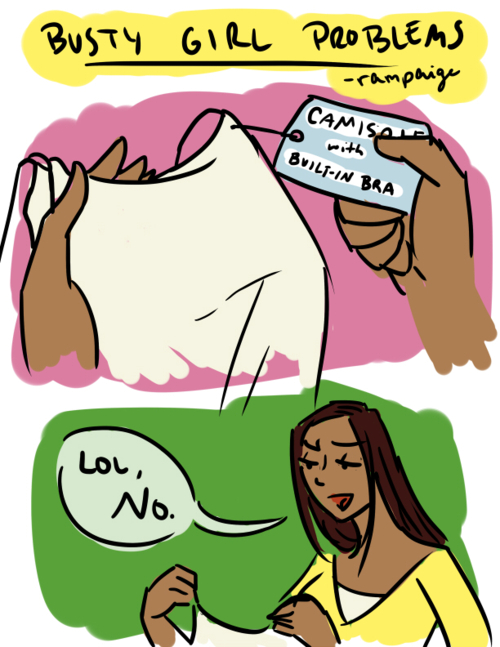 Head to bustygirlcomics.com for more!
Advertised