 So, in case you hadn't heard; the internet at large got a bit huffy when Eva Mendes jokingly mentioned that trackie bottoms are the leading reason behind marital breakdown in America.
When asked by Extra if she wears sweat pants wandering around her house, she said: "No no no, sweatpants, no no no... you can't do sweatpants... Ladies, number one cause of divorce in America, sweatpants - no, you can't do that!
After the flurry of backlash, Ryan Gosling got himself on to Twitter to state the following:
Obviously sweatpants thing was a joke. Wearing them now. That's right, tweeting in sweatpants. Rats! Said too much! You win again Twitter.

— Ryan Gosling (@RyanGosling) March 20, 2015
Anyway, after last week's sweat pant gate, and the resulting apologies, Eva has gone one step further and penned a love letter to her own pair of beloved lounge wear.
Advertised
The ode, which she posted to Instagram, comes with a caption which firmly points the finger of marital woes at Crocs. Specifically orange ones.
"Dear favorite pair of sweatpants. I was just kidding when I said you're the #1 cause of divorce. Everyone knows that orange crocs are the #1 cause of divorce. Either way it was a bad joke and feel terrible if you or anyone thought I was serious. Thanks for understanding sweatpants. Sorry orange crocs."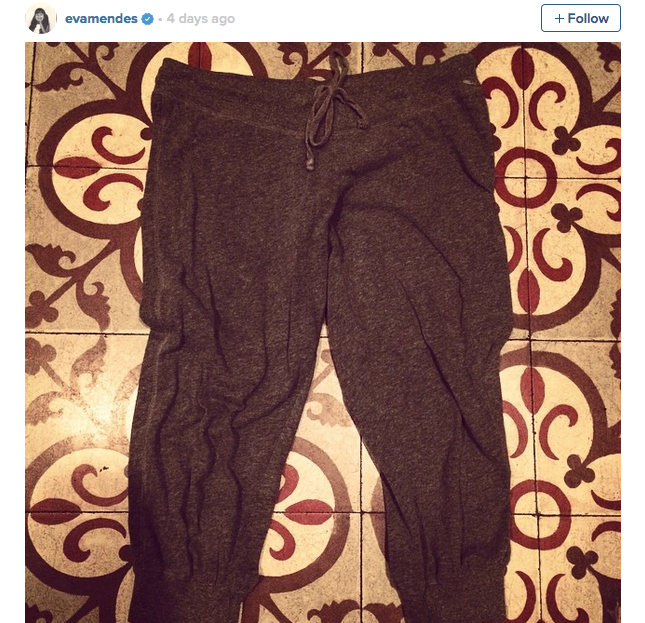 Anyone else seeing Ryan Gosling in orange Crocs? Still would...
So, have you an item of lounge wear you could not live without? Mine are really fetching Birkenstock slippers that make the hoofs resemble lego clogs.