 The unfairly gorgeous, impeccably styled Anne Hathaway has been hitting the Les Miserables premiere carpets around the world in recent weeks, and looking damn fine to boot. As the singing spectacle that is Les Mis landed in Irish cinemas on Friday, I thought there was no better time to take a closer look at her glamorous Red Carpet style.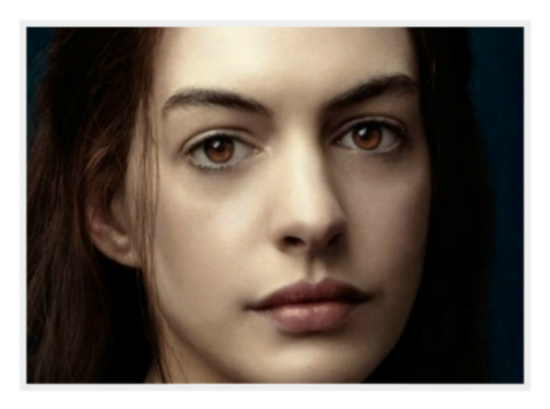 Anne has been getting truckloads of attention thanks to her role as Fantine in the lavish musical and with the Oscars but a few weeks away (the film was nominated for 8), she'll no doubt be on our style radars for a few weeks yet.  I've chosen a few of my favourite Anne Hathaway 'Les Mis' premiere looks, having paid close attention to her fashion and beauty choices as she strutted her stuff down those carpets.
You may not be sure about her pixie crop (which incidentally, I love), you may not be sure about those daring boots and that leg pose, but one thing that is for sure is that the girl knows how to work the Hollywood look.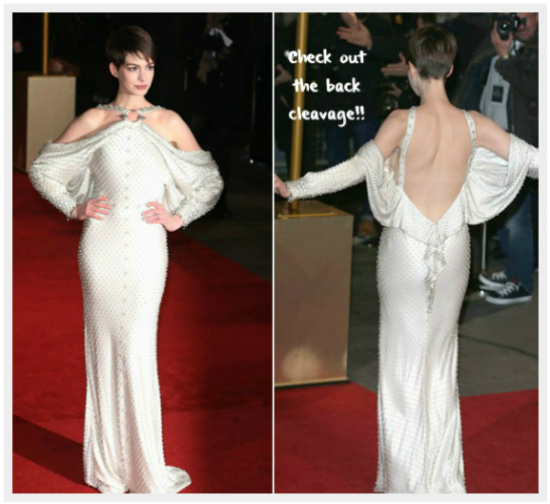 My top choice was this stunning white Givenchy Haute Couture gown covered in pearl and crystal embroidery that she wore to the world premiere of the film in London. What a dress. Elegant, sparkly and she shows off some sexy back cleavage (she has such flawless skin, I'm sick with envy), which added a nice twist to the amazing dress and gave the audience a glimpse of side boob, which I'm sure the lads (and probably some of the lasses too ) were only thrilled about. She is a stunner after all!
Advertised
Makeup and hair wise, she kept it fairly simple: flawless makeup with fairly unstyled  hair, but it works very well here, as the dress is a statement all by itself.
She tones the look down slightly when she heads to the Les Mis after party, but the whole thing is beautifully understated and works so well. In the picture below she is wearing an Altuzarra top and skirt with a to-die-for Jill Milan clutch. I want!  The colours are divine on her and compliment her skin tone perfectly.  Her beauty look is once more very simple, she lets the outfit do the talking again. I might have upped the look slightly by adding a darker shade of lippy, but she works it regardless.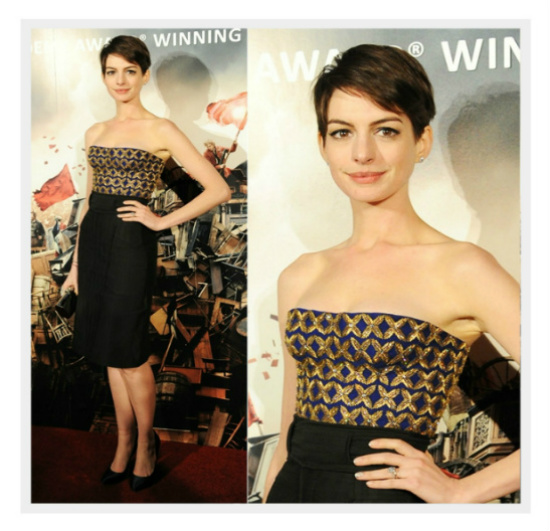 My final favourite Les Mis look is the black'n'booted gown she wore to the premiere in New York. Okay, I don't think the bondage style boots really work, but I love the material of the gown and the detail at the back; she clearly was out to make a bold statement. Finally she upped the makeup and goes all queen of the night, with the dramatic red lip, pale skin (she gets more bonus points for not wearing a trace of fake tan throughout; the natural skin tone is what elevates the looks and there's no tan line in sight: win) and slick backed hair.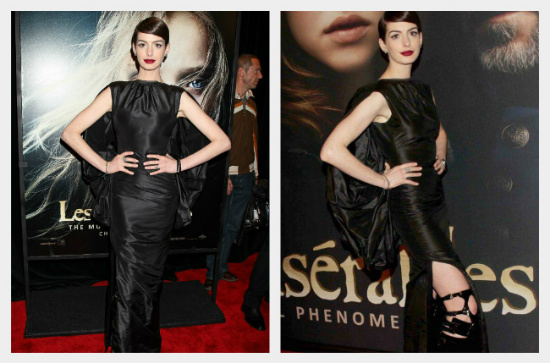 Advertised
The one thing that didn't work with this look is when she accidentally flashed photographers while getting out of her limo - and she didn't leave anything to the imagination either! The actress was said to be decidedly morto about the incident, but that's what you get if you leave the house without underwear. Fair dues to her, she got 'em talking with this one, but she'd want to take a trip to a knicker shop before she hits the red carpet the next time!
What do you think of her red carpet looks? Do you love 'em or hate 'em? Tell us in the comments below!