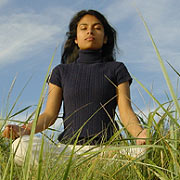 A couple of things for you all to ponder:
Do you find life so hectic and stressful that you long for your Molton Brown bath on the commute home. It's the only thing that makes you relax. Or will a full body massage be the only treat that will help you to unwind? A session in the flotation tank? A weekend in the Cloisters Spa at Muckross Park? A Crystal Clear facial?
Do you feel that the stress of the week only dissipates when you've applied your St Tropez, put on your new YSL foundation, lashed on the Chanel Inimitable and slicked on the DiorKiss, ready for a night out in your brand new killer heels? Does that splurge at the MAC counter on a Saturday give you a rush of endorphins that cheer you up for the week ahead?
So in short - does pampering de-stress you? And do you think you spend more money on pampering products/treatments because of the stresses of modern life in Celtic Tiger times? Has your boss ever given you a pampering treat (keep it clean!) like a day spa voucher or something similar?
Advertised
Let me know what you think! You might find your answer published in one of the weekend papers...