 To say this would be grim for all involved is a magnificent understatement. Mischa Barton has confirmed her intent to sue her "greedy stage mother posing as a talent manager" via a statement which her lawyers released yesterday. 
It reads: "This action arises from the tragic tale of a greedy stage mother posing as a talent manager who, instead of acting in the best interest of her daughter/client, schemed to defraud her unsuspecting victim. From the outset, Nuala positioned herself to siphon her daughter's hard-earned money by purportedly acting as her talent manager - a role for which Nuala had absolutely no experience or training."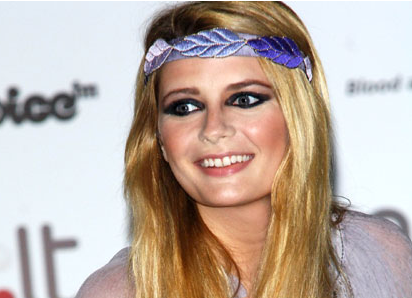 Remember the sideline in handbags? According to TMZ, "Mischa says mommie dearest also used her name to pimp out a handbag line and to open a Mischa Barton fashion boutique in London - all of which might have been great if Mischa got a dime from any of it. She says Nuala kept all the profits for herself."
And, to top it all off, Nuala, who hails from Co. Down, has now reportedly kicked Mischa out of her own home: "She says her mother rigged the paperwork to give herself co-ownership of the 8 bedroom, 11 bath mansion. According to the suit, Nuala even took out loans against the property - and then kicked her out of her own home. She says her mom and dad are now comfortably' entrenched in the mansion."
Advertised
The suit adds: "While Barton was busy perfecting her craft and turning her acting dreams into reality, her mother, defendant Nuala Barton, was secretly scheming to exploit Barton's bourgeoning career for her benefit."
The 29-year-old actress, who is probably most famed for her role in The O.C., started acting at the age of 8, appearing in such films as Notting Hill, and The Sixth Sense. She's most recently starred in a horror called The Hoarder; in the docs, Mischa says Nuala told her she was being paid a certain amount ... but eventually found out from the production company her salary was higher than that number. The bitter irony involving the title is lost on no one. 
This kind of scenario involving immediate family members is almost beyond comprehension for some, but these breaches of trust unfortunately do occur. We're a bit shocked to tell the truth, it's a terrible thing to happen.