 If you're wondering why Taylor Swift looks like a baby; this photo was taken back in 2009 - which Taylor and Perry were presumably put in contact with each other via their reps to go have dinner because it would create this photo op. Or one sent the other one flowers (that's how Taylor befriended Lorde). Or they were actual friends. Either way, 2009 was a looong time ago.
Perry, who is rumoured to be embroiled in some sort of feud with the 24-year-old singer, says being famous is like being on a soap opera and hinted she doesn't think the 'Blank Space' singer is perfect in real life. Shocker.
She said: "You've got to name someone the villain, someone the princess, someone's the mom [and] the dad type - you know there always have to be characters. As pop figures, we're all characters. And the media uses that. Who is the sweetheart, who is the villain? You know. Taylor's the sweetheart. Kanye's the villain. That's the narrative."
The duo reportedly fell out last year when Taylor revealed one of her tracks Bad Blood was written about another famous singer, calling her a "straight-up enemy."
While she didn't name Katy, the latter fuelled rumours the comments were about her when she tweeted the next day: "Watch out for the Regina George in sheep's clothing." That's a Mean Girls reference, for those of you who've managed to escape Lindsay Lohan's seminal film.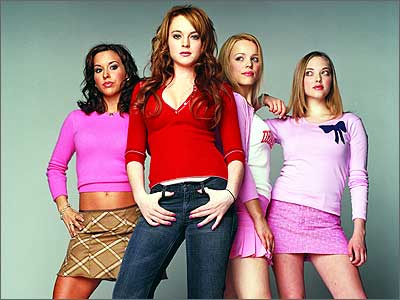 Asked about the tension between them recently, Katy would only say: "If somebody is trying to defame my character, you're going to hear about it."
We're not about to don "Team Taylor" or "Team Perry" t-shirts anytime soon, because isn't it better when everyone just gets along?! Wouldn't make for much of a soap, mind...
Advertised