 If Dick Whittington lived on my road, we'd be friends.
I mean we have a lot in common - we both like adventures, have a penchant for moggies and at times have sported a similar hairstyle. But there is one thing that I'm worried about, one thing that could stand in the way of our fairytale friendship. And that's his choice of travel baggage. A polkadot bindle, a handkerchief on a stick - Dick, what are you at?
The last time I moved I had two 40kg suitcases, 30 large boxes stuffed to bursting, a random selection of furniture and a hat stand that gives me a fright every time I walk in the front door. But there are more scary things lurking inside those boxes. I caught sight of one of those scary monsters last night and I had to close the lid quickly (I haven't unpacked fully yet, please don't judge me - I live like Oscar the Grouch except I suddenly pop out of cardboard boxes instead of a rubbish bin).
And what terrified me so? Let me whisper these three words in your ear - dresses. with. tags.
Advertised
The tags stared at me, I stared at them - it wasn't weird, we've been together a long time. I have transported them between hemispheres, I've brought them to live with me under the hot sun of Sydney and the grey skies of London. But they never actually made it onto my frame. Well, that's a bit of an impossibility because these are dresses that fall into the 'Of course I'll wear them - I just need to drop a dress size' category.
And look, we're friends now so I'll tell you the worst of it - I liked the dress so much I bought it in two colours. I shouldn't have done it, it was a moment of madness. But the size up was too big and I didn't want to eat my way into it. It turns out the alternative wasn't sensible either.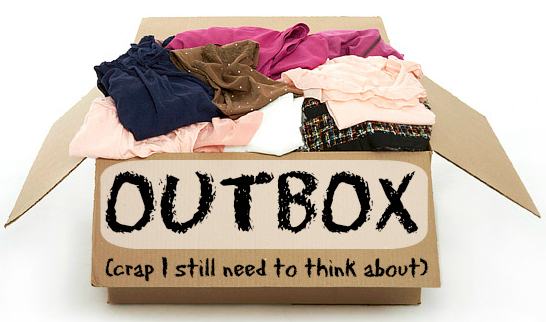 So I'm asking you, am I alone in my tag shame? Do you have anything in the wardrobe that still has that annoying little bit of plastic on it that you have to chew off? And has anyone seen Dick's polkadot bindle - it would make a wicked addition to my 1940s ensemble?