 There's something amazing about the first time you put on a pair of maternity jeans. I think I actually whispered "Where have you been all my life?" as I pulled mine on - full panel stretched practically all the way up to my bra strap - and my bump experienced the comfort of being encased in soft, stretchy fabric, with no waistband digging in and no buttons that could only be held closed using a ponytail band.
It made me wonder why we don't always just wear jeans with elasticated waistbands and although the baby is heading towards 9 months, I don't mind admitting that I did briefly consider pulling out the maternity jeans for Christmas day and its associated food-fest (though in the end I stuck with stretch jeggings).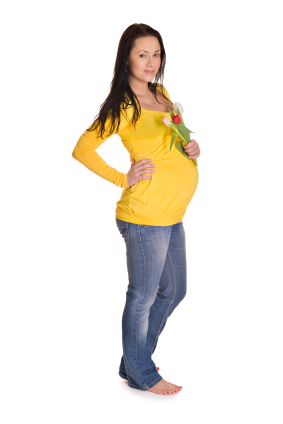 Maternity jeans generally come in 3 variations: the ones with little elastic sections in an otherwise normal waistband, the demi-panel ones with a full piece of elastic across the waist which sits below the bump, and the full-panel ones with the stretchy fabric that covers the whole bump.
While the kind with elastic inserts in the waistband might be useful very early on, I preferred the demi or full panel styles. The demi panel were perfect for the stage when I was no longer comfortable in normal jeans, but not yet big enough for the full panel and they remained comfortable for most of my pregnancy (for the last month I resorted to leggings for comfort). The full panel jeans gave that extra bit of support to a growing bump and the extra layer of fabric was cosy in winter. Choosing one style over the other may come down to personal preference, but here are a few options currently available: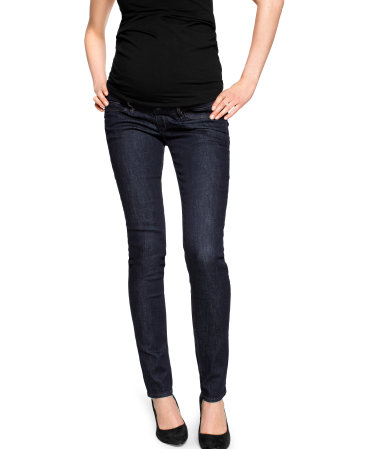 Advertised
H&M MAMA jeans are well-priced at €39.99 and these full-panel skinnies in stretch denim are a great maternity wardrobe staple.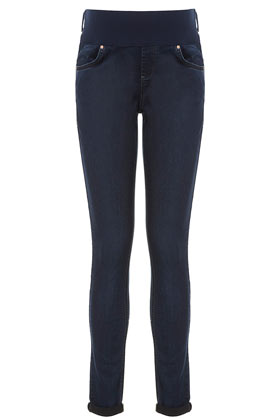 Topshop's Supersoft Skinny jeans (€55) were my favourites during my last pregnancy and come in an array of trendy shades. They have a comfy demi panel waistband and a nice amount of stretch in the fabric.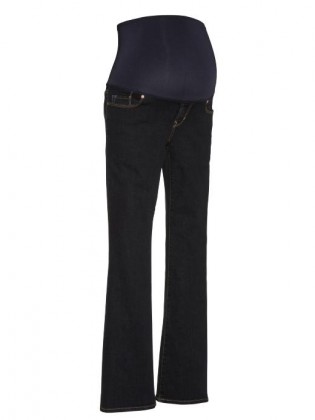 If skinnies aren't your thing, then try Gap's full panel sexy boot (€60). Looking past the name, this is a lovely leg-lengthening style and the dark indigo wash makes it a good dressy option.
Advertised
If you have maternity jean favourites, let us know what they are!
Get Beaut.ie Delivered
Stay updated with Beaut.ie newsletters full of the latest happenings at Beaut.ie as well as great offers and things we think you might find interesting .