 How do you get on with jeans?  Got a hundred different pairs stuffed into your wardrobe that you can't wear because they're hideously unflattering?  Well you're not alone - jeans are THE most difficult item of clothing to buy.  Read Rosemary's story.
When I was a teenager, jeans were my thing. At one stage, I had about 30 pairs - I was working in Tattoo at the time, a shop in the Stephen's Green Centre that sold these ridiculously amazing low-slung jeans with mad pockets down each side and I had a pair in every possible colourway. But as my body, well, matured (or a far more depressing term that rhymes with "hot bat"), I began to find that jeans were not my friend.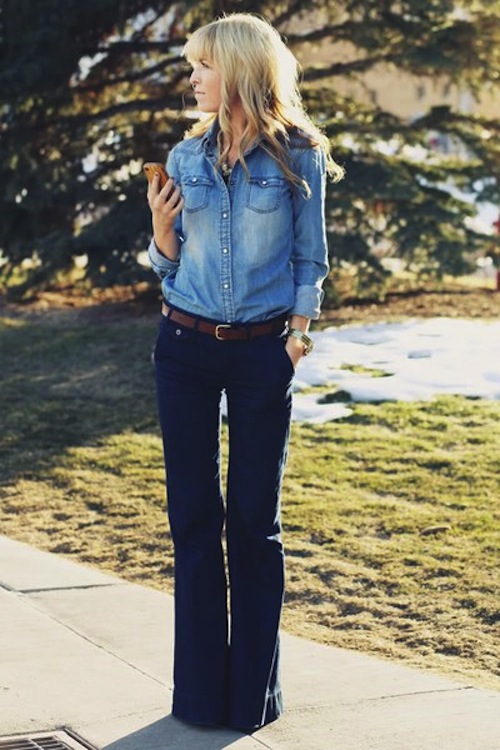 Image of Sydney of the Daybook
This was an especially tough thing to get my head around due to the fact that, everywhere I looked, I saw women looking great in jeans. Why couldn't I look that good? What was it about pale denim that made my legs look like sausages? Why did those dark denim Wranglers give me the world's worst muffin top? Why would Topshop's skinny jeans not go past my calves? (True story, that.) The problem was, I was buying the jeans I loved instead of buying the jeans that loved me.
Over time, I found the kind of jeans that met me halfway, and I now own a grand total of five pairs.
Number one, a pair of MiH Marakkesh kick-flare jeans. These are my "glam" jeans. They're super-long and super-sexy, and make me look curvy without, y'know, looking fat. You can buy them in BT2 - but beware, they're going to set you back around €200.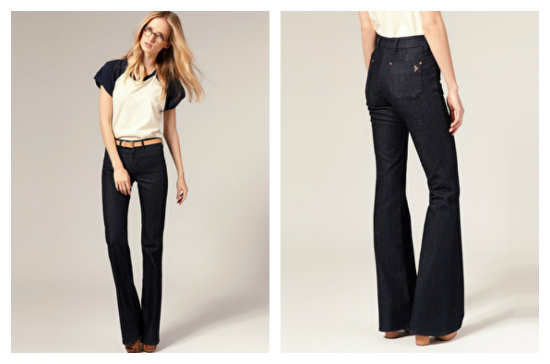 Number two:  Marks & Spencer's five-pocket jegging.  These are the world's most perfect jean. And they are €30 (although some fancier colours can go up to - shocker! - €35). They are slim fitting with a slight stretch and a high waist. They suck everything in and show everything (good) off and, what's better, the slimness of the ankle opening increases with the size. In case I've lost you with that sentence, it means that size 16 skinnies will be a whole lot less skinny than size 8 skinnies, which is good news for those of us who are a size 16.
Advertised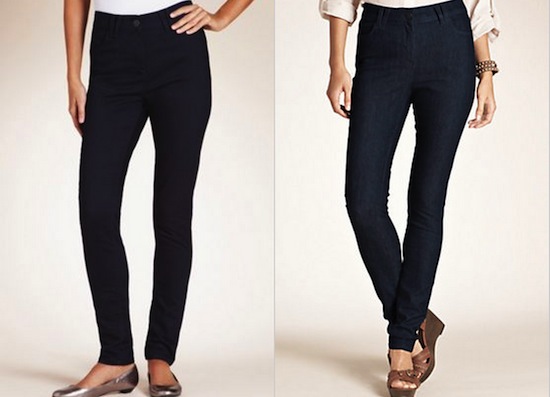 I recommended these, recently, to a woman in her forties who told me she had searched high up and low down for a good pair of slim-fit jeans. She bought three pairs and afterwards, she said: "You know, if you had told me to buy a €295 pair of jeans, I would have done it - I would never have thought to go into Marks & Spencer."
I recommend them to everyone. I have a pair. My sister has a pair. My mother has a pair. My best friend has four pairs. Another friend has three pairs . . . and so on. (You're welcome.)
Number three, a pair of Vila's "Beyoncé" jean, bought for the pocket-friendly sum of around €49.99. These are still flares (seeing a pattern?) but slightly less of a kick to them than the MiH. They're more of a sexy daytime jean. Figure-hugging with a flare that's edging towards a bootcut in a real true-blue colour.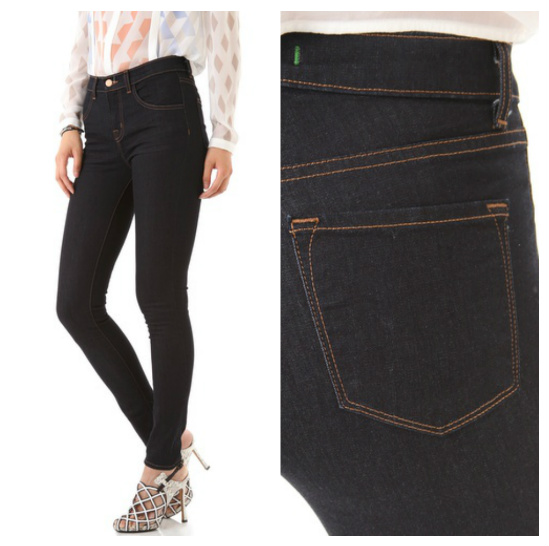 Number four, J Brand's Maria jeans, a high-waisted skinny, in blacker than black. These have a good lot of Spandex in them, which sounds very soccer-mom but actually just pulls everything in. They're like Spanx in a jean. Again, pricey at €200-plus, and mine have lost a lot of length in the wash. I can still wear them with flats (and with heels if I don't think about it too much), but for the price you'd want them to last a bit longer.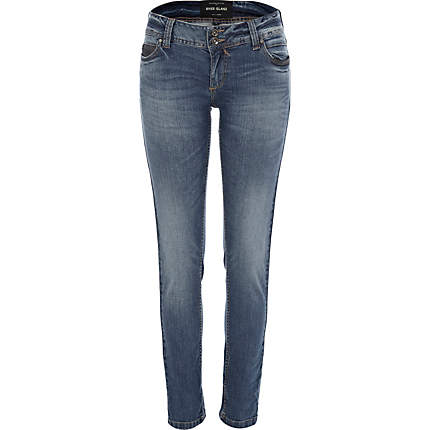 And finally, back to budget with number five, River Island's Matilda jean, a straight-arrow jean: a basic, slightly faded blue jean with a mid-rise (though it says low, don't believe them) and straight leg. No great shakes, but fine for everyday wear.
Advertised
If your figure is the same as mine - size 14-16, apple shaped with small hips and a tendency toward muffin top - you can stop reading now and just run out and buy the above. If not I've got a handy guide to what will suit you coming up later in the week.