 From casual weekend-worthy gear to dressy work-appropriate numbers, our trend-led Autumn/Winter 2012 overview of the season's best new outerwear has got all bases - and budgets - covered.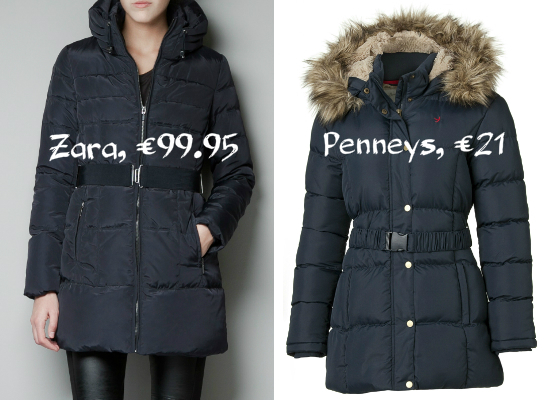 Once the preserve of Asian tourists, horsey types, and middle-aged ladies walking their dogs, padded and puffer jackets like these navy lookie-likeys from Zara and Penneys are suddenly back in fashion favour. I like to call them duvet coats, and they are the next best thing to staying in bed. FACT. I have a theory they are the key to successful winter dressing for those who can't cope with multiple layers (I can't be the only one who just ends up overheating and having to strip on the bus?) and that you could lash on a string bikini underneath one of these and (probably) still be toasty warm.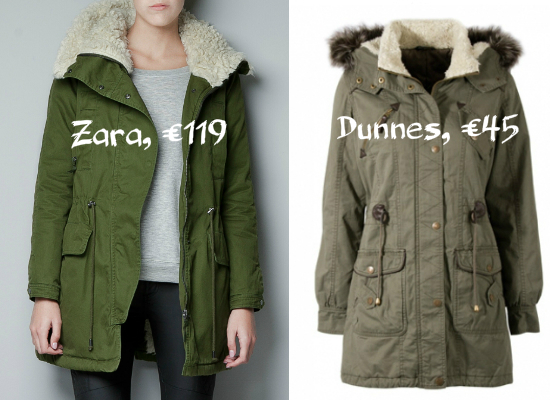 Noel Gallagher must be delighted that the parka is back yet again. The high street is awash with them and they're as cool for night as for day, sometimes literally: there's not very much heat in most of the things. Try Zara or Dunnes Stores for these lined versions with fur trim.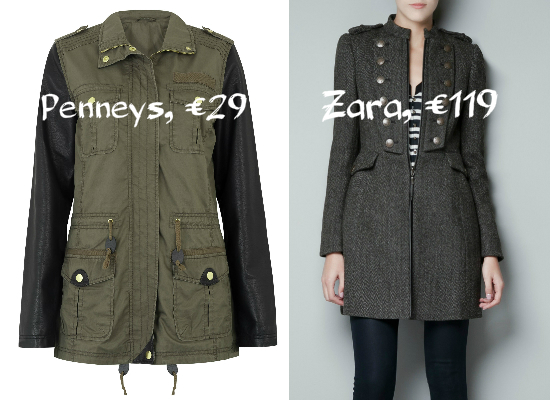 Military is an almost perennial trend for winter coats, and it's a personal favourite because the right military-style coat makes a versatile winter wardrobe staple. This season there are urban as well as more formal takes on the trend, like this Penneys PU-sleeved coat (which also taps into '90s, grunge, parka, and leather-look for good measure), but it's Zara who have come up trumps for me with this go-anywhere, go-with-anything number. And hey, it's got crossover appeal too, what with that tweedy heritage fabric and leather piping.
Advertised
If I can figure out what scarf would go with it, my credit card should be very afraid.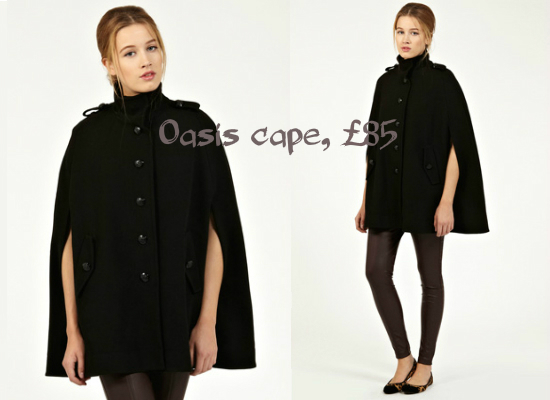 I know, I know: capes like this one from Oasis aren't very warm on their own. But what if you had, say, a biker jacket from Whistles or Zara to pop underneath it on colder days?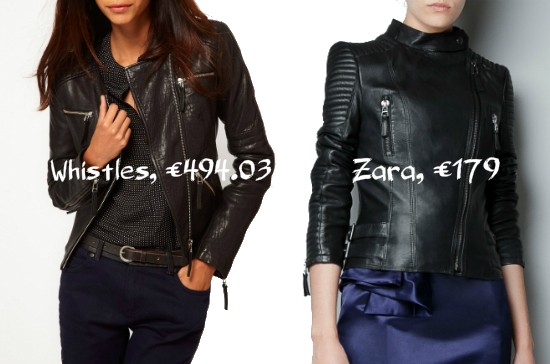 Cape silhouette + leather sleeves = all kinds of AWESOME.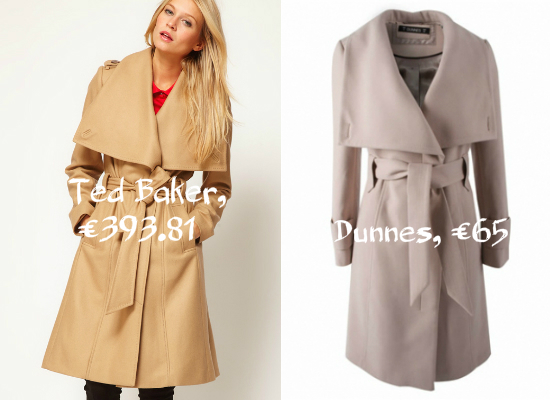 Advertised
Is it just me or have Ted Baker completely lost the run of themselves when it comes to pricing? I mean yes, the brand was always on the expensive side of spendy, but lately it's become extortionate. Happily this classic neutral oversized collar coat has a wallet-friendly doppelgänger in Dunnes Stores.
What coat will you be wearing this winter? Let's hear all in the comments!