 I know, apologies, it is very early to see Kim engaged in what appears to be a 'tongue war' with her husband of one year, but - given the volume of photos she's posted to her Instagram to celebrate their anniversary - these are the two that enkapsulates the kollection... Again, apologies. 
Below are just some of the thirty photos Kin has uploaded over the last day, depicting her love for Kanye. Well, the final five of her tonguing him does that mostly; the previous 40 are some never-seen-before shots from before, during and after their wedding last year in Versailles. You know, before they spent their honeymoon largely checking out some of our local cinemas. Before, you know, departing the country earlier than expected...
Advertised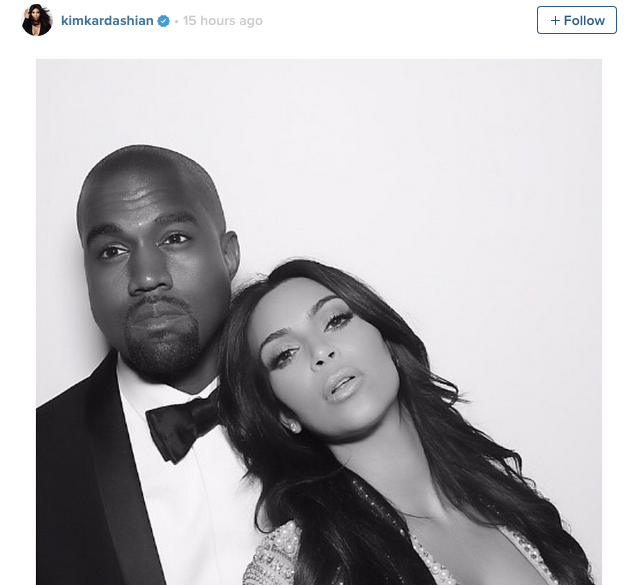 Are you fond of the PDA? What's the biggest one you've packed in?