 OK, so everyone is calling it a "wedding dress" but the singer clearly - in black and white, with words and everything - explicitly calls it her "prom dress." Either way, it looks absolutely amazing and she should totally save herself a few bob and get married it in.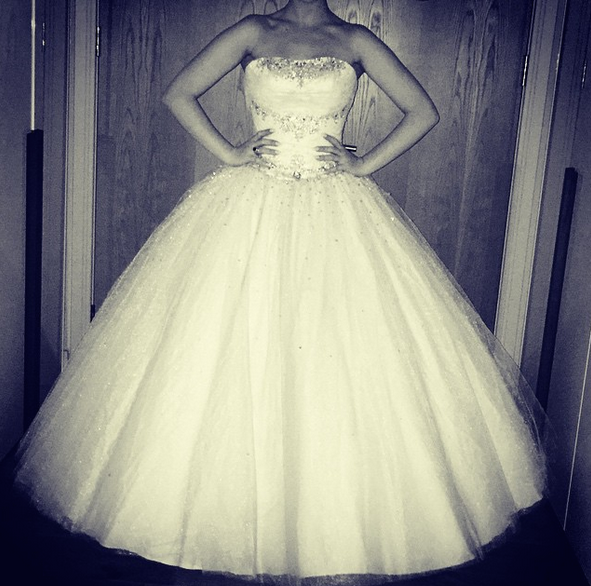 She captioned the above: "Just put my old prom dress on... I feel like a princess right now!"
The only downside is that it kinda hums of one of Katie Price's wedding dresses. The one involving Peter Andre. That's just me being a picky swine. 
Here's Katie Price marrying Peter Andre in this fantastic pink wedding dress:).. pic.twitter.com/h9HOHsG1Et

�€ï¿½ Rose Pink (@awesomepinktime) September 12, 2013
Advertised
Can I take it back? I take it back. Perrie's dress is perfection. 
Anyway, Perrie and Zayn's impending wedding has reportedly been postponed again - this time thanks to her career. Speaking with The Sun she said: "
I don't know when the wedding will be. We're still planning it but I'm so busy with Little Mix now Black Magic is coming out. Me and Zayn want it to be perfect, so as soon as I have a bit of time we'll plan it. I doubt it will be this summer - but I'll let you know!"
Re wedding dresses - keep it simple or go for broke in full princess regalia?