 This was going to be Jennifer's YEAR. You know? There was so much talk of her winning an Oscar for her role in Cake, the nomination that wasn't to be was a foregone conclusion. In other words, getting blanked must've been a total bummer.
Anyway, to lighten the blow somewhat, Reese Witherspoon - who was given an Academy Award nod for Best Actress for her portrayal of Cheryl Strayed in the biographical drama Wild - reached out to the 45-year-old actress to console her.
Jennifer told Access Hollywood: "[Reese] sent me such a sweet email, as did Julianne Moore. They are all amazing women, but you know, we're all rooting for each other and it doesn't take away the work that was done. So it's really, really nice."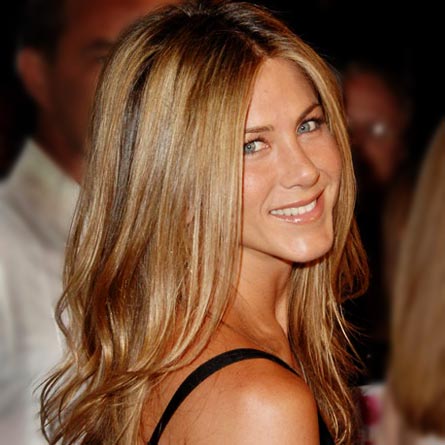 Meanwhile, the Cake star - who was hotly tipped for an Oscar nomination this year - recently joked that it was "almost just as good" to be snubbed for an Oscar than it would have been to be nominated.
She said: "I was amazed at how many messages of 'Shocked!' 'F**k 'em!' and 'Robbed!' I got. I found it quite endearing and flattering that I had so many people rooting for me. It was almost just as good to be number one snubbed than to be nominated. Now I don't have any pressure."
Advertised
Every cloud.
Jennifer - who took on the role of Claire Simmons in the drama - also admitted that she wanted to prove to herself that she could do it.
She added: "I needed to do it so I could prove to myself that I was able to do it. So I wasn't sitting there frustrated that I wasn't getting certain parts because they knew something I didn't know - which was that I couldn't do it... It's something I hadn't done before. To take on such a wonderfully layered, complex character."
We can't help but like Jennifer Aniston and we really wanted to see her get an Oscar nom despite the fact we haven't even seen the movie and maybe she's not even that good in it. What do you think? Does this prove she's a nice gal in Hollywood? Comment time!