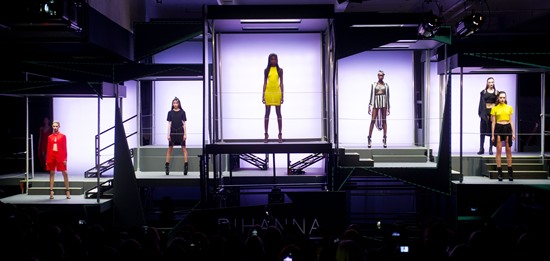 When it was announced, last year, that Rihanna was to launch a clothing collection with UK high-street fave River Island, it's fair to say that we had an idea of what we could expect: the unexpected. This is, after all, the girl famous not only for her musical talent but for tweeting slightly dodgy marijuana pics; going out with, breaking up with and getting back together with famous musician woman-beater Chris Brown; and taking journalists on a harrowing seven-day, seven-city arena tour where she gifted everyone with a diamond before proceeding to delay flights, dodge questions and party into the wee hours.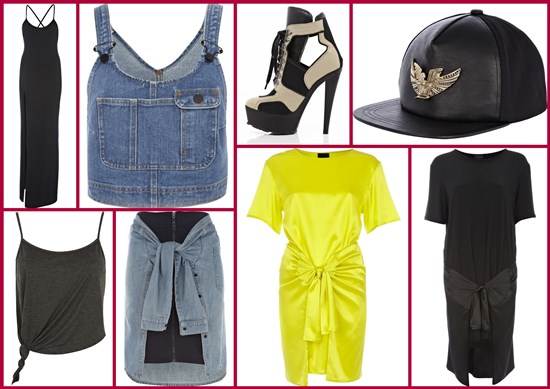 What we did know, without a shadow of a doubt, is that fabric would be kept, where possible, to a minimum, and that kids - and adults too - would go out of their minds to get their mitts on a piece of Riri.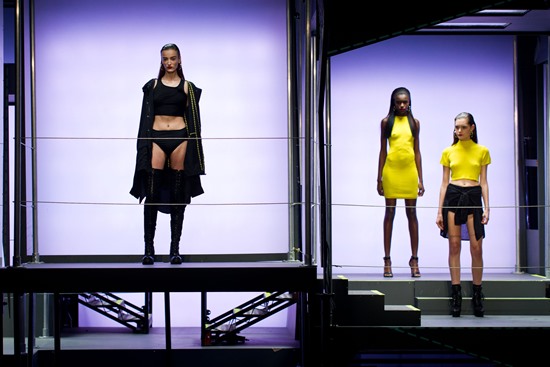 Advertised
So what did we learn from the launch, held on Saturday in London (and running, unsurprisingly, an hour late)? Well, skimpy is definitely in Rihanna's vocabulary - her collection was kind of like if someone mixed Clueless with The Craft and made a special Playboy edition out of the concept. We're talking skintight bodycon, crop tops as far as the eye could see and models who looked as if they had been sprayed with fabric mere moments before taking to the catwalk-slash-installation.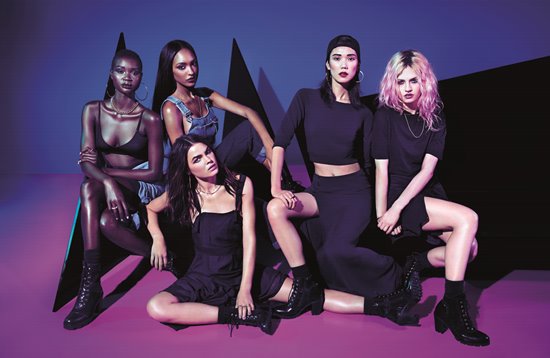 The most important question, of course, is: would you wear it? I can't speak for the rest of y'all, so let's talk about me for a second: I would most certainly not wear any of it. Why? Well, for starters, I'm 28 years old, not 14. The clothes in Rihanna's collection (which, in her defence, she seemed to have very little to do with; Vogue reported that she consulted via phone and email with the London-based design team) strike me as the kind of clothes you'd see on young wans on the Luas of a Friday evening en route to a Justin Bieber / Selena Gomez / Ed Sheeran concert.
Secondly, I do not have the kind of body that looks good in a crop top / sheer bodycon dress / skirt with attached denim shirt (yes, really). Moreover, I don't believe many people have that kind of body. Crop tops give me chills, sheer bodycon makes me rage-full and attaching one item to another just doesn't make sense! It takes all the versatility out of each individual item, and means that there's no space to be creative. You can't decide to throw a shirt on around that skirt because it's already done for you. Bizarre.
Advertised
In the interests of thorough research, though, it's important to look at the garments themselves. Take a long, hard look. See anything you like?
Nope, me neither.