 For reasons best known to, well, a higher power, I found myself at the 40 Foot on Monday morning at 9am, styling a shoot and wearing a boyfriend jacket from Topshop and a faux mohair scarf from Gap (purchased on a recent trip to NY). I think you can probably see where this story is going, but by the time midday rolled around and I had shouted "that's a wrap!" - in my head, of course - my fingertips were blue and I was cold where no one should ever be cold (my lady garden*).
I realised that I did not own a single really warm, cosy coat - or, for that matter, enough lower layers to mean my outer layers don't matter. And with the colder weather rolling in, warm layers are essential. So what's what?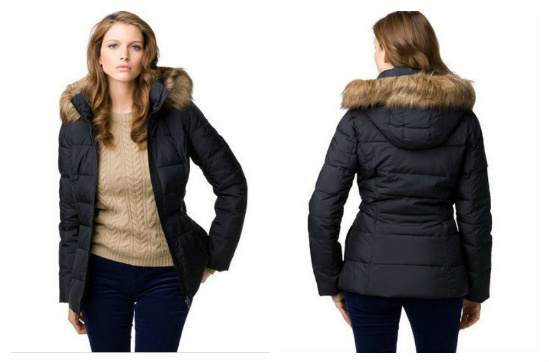 This jacket from Tommy Hilfiger is worth shouting about. As a curvy size 14-16, I'd always thought that padded jackets were just not for me, but I tried on this little number in the Grafton Street Tommy Hilfiger store the other day and fell in love. It also comes in red which is super-festive and the hood is so warm (and detachable, should you find yourself feeling it a little too much). It's €249 (not €270 as on the website, where it's sold out anyway!) - so it's not the cheapest number, but it is really warm and cosy and, crucially for me, not totally branded with the Hilfiger logo. I feel as if, if I'm going to be wearing an item with the brand name emblazoned on the chest / waist / bum / back, they'd better be paying me to do so!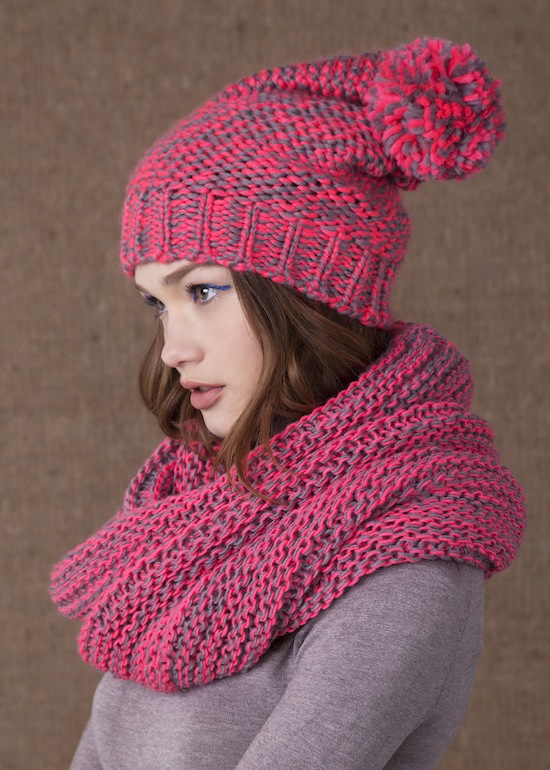 From the financial frying pan to the cool relief of Penneys, this snood is a winter must-have - and I'm not just talking about how lovely it looks in the photograph. I've seen this baby in the flesh, and it is even softer than it looks, really chunky with loads of neck-warming potential. Best of all? It's only €7. It comes in a few different colours too, so I'm almost tempted to snap up the lot ... I love snoods because there's no wondering what the best way to tie it is, plus you can tuck your hair in easily at the back, which is a very "now" look, dontcha know!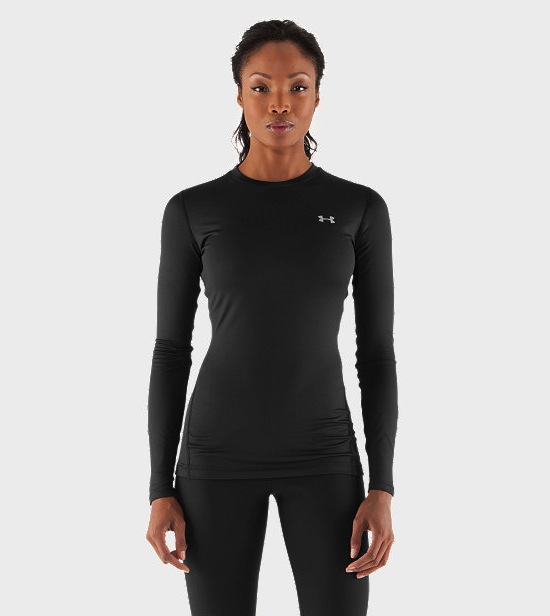 Advertised
Okay, okay - so what you're looking at there is sports gear, but bear with me: the Under Armour Coldgear long-sleeved crew (what a mouthful!) is the best piece of sports gear I have ever bought. It's €56.81, which for me seems an extortionate amount to spend on something I'll wear, oh, once to the gym before I forget about it like I did those Nike arm weights and that super high-tech skipping rope I just had to have. But I have worn this long-sleeved tee more times than I can count, especially once the temperatures reach freezing. Under dresses, under shirts, under jumpers . . . this baby will keep you warm no matter what the weather, and unlike some other long-sleeved tees, you won't start sweating your head off once you get inside, neither. Perfect for the commute and for the office.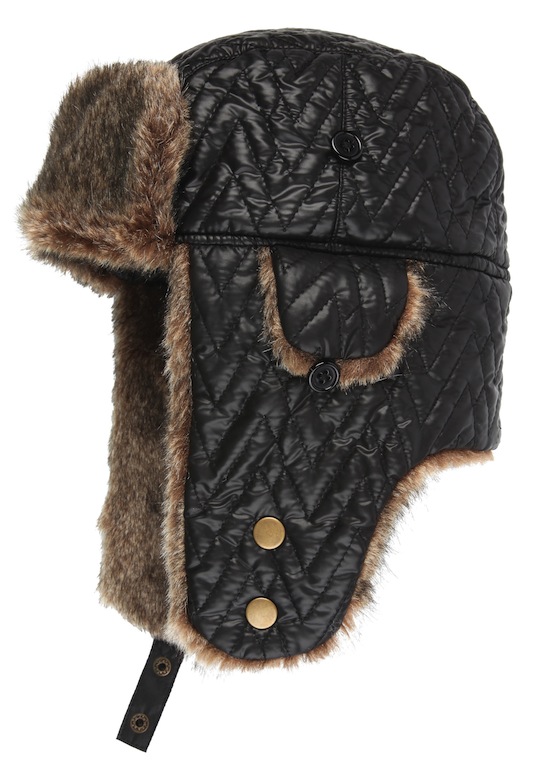 I will admit that it is difficult - nay, make that impossible - to look good wearing a trapper hat. Notable exceptions to this rule are: really hot men, and supermodels with waist-length hair. But this Next number, at just €17, might just entice me to try it out anyway. Who cares how good you look when your ears and forehead are toasty warm? Not I, sir, not I. Which leads us nicely on to: fingertips! How does one keep them warm while being able to text on one's iPhone?! (Hashtag: firstworldproblems)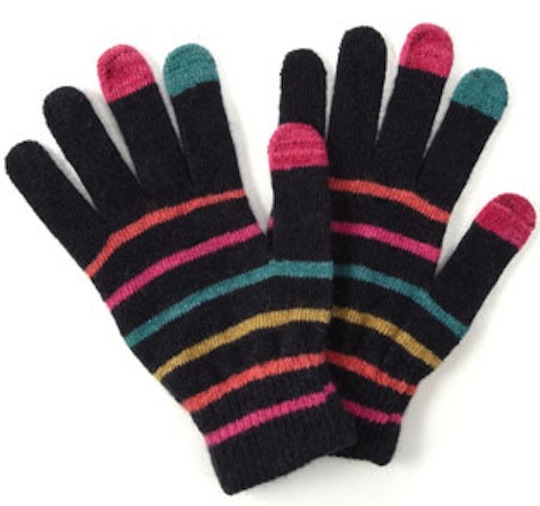 I won't pretend to understand how these genius smart phone gloves from Accessorize work, but they basically allow you to wear gloves and use your touch-screen phone. It's a Christmas miracle! They're €21.90, which is a small price to pay for what basically amounts to magic, if you ask me, and they're really cute, to boot! Of course, if you're sceptical of modern technology you could always buy a pair of mittens, but if your fingertips aren't worth covering up well, then, I don't know what is.
Oh, and these would all make incredible presents - so if you're looking out for gifts for a loved one heading off skiing / living in this world, you could do worse than give them insurance against the elements!
Advertised
* What? I like it at body temperature, so sue me.