 Remember the fab competition we ran with Special K recently to celebrate their What Will You Gain When You Lose campaign? You entered in your droves and one lucky Beaut.ie, Christina Anderson from Dublin, walked away with the prize.  Last weekend Christina was treated to a night of luxury in the Four Seasons Dublin,  along with a personalized nutrition session with dietitian Paula Mee, a one-on-one styling workshop with stylist Lisa Fitzpatrick, a hair and make-up session and a fabulous photo shoot as a reminder of her day.
And doesn't she look amazing!  When you read her story we think you'll agree that Christina is a really deserving winner: she'd been through the mill health wise.  Getting a proper diagnosis (finally!),  sorting out her diet and taking up exercise shot her back to health.  We're delighted to see the pictures of her pampering day and see her looking so gorgeous and healthy!
Take it away Christina: here's her story.
"A few years ago I started to notice some really worrying changes in my body, the kind that you can't ignore. My skin was getting dry and scaly in places, my hair was washing out in the shower and I was constantly tired and emotional. I would feel incredibly cold one minute and burning hot the next. I was far too young for menopause so I went to see my doctor. I was referred to a consultant, then a women's health specialist, then a dermatologist. I was bounced from one expert to the next - nobody seemed to know what was going on and through it all I was getting more and more distressed.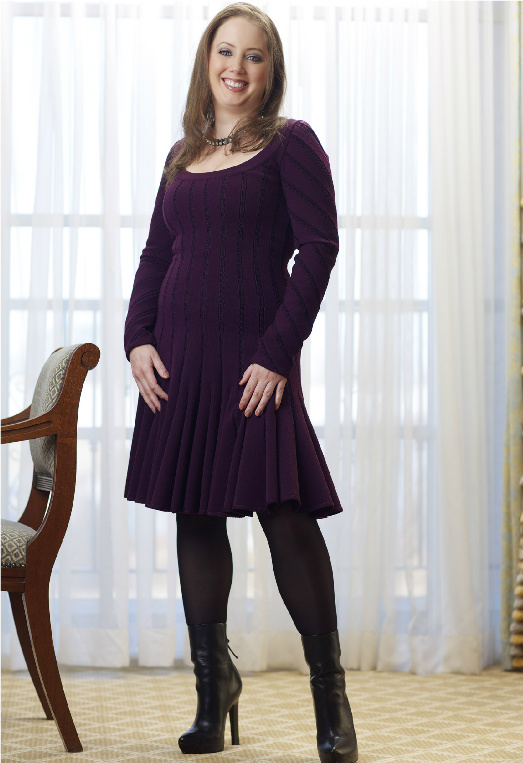 Advertised
Taking the advice of a friend, I decided to make some lifestyle changes. I cut out the junk food, said goodbye to chocolate, soft drinks and Chinese food. I started to work out, just a little at first - walking short distances instead of being lazy and taking the car. I also cut out alcohol and cigarettes and replaced them with fresh fruit and green tea. Within days I started to feel better. By the end of the second week I was a new woman. I felt energized, alert and able to take on the world.
After much research and a few blood tests (I had to practically bribe my GP to test me), I finally found out what had been going on. I'd been suffering from PCOS (Polycystic Ovary Syndrome).  It's a fairly common condition among women and is hereditary but it is still not well understood.
I got pregnant shortly after my lifestyle change, to the absolute delight of myself and my husband. Since I have changed my diet and incorporated exercise into my lifestyle, my world is so different now. I'm happy, confident and most importantly, I'm healthy."
Get Beaut.ie Delivered
Stay updated with Beaut.ie newsletters full of the latest happenings at Beaut.ie as well as great offers and things we think you might find interesting .