 Let's take a look at the wardrobe of 2014's number one sartorial breakout star, shall we?
Looking at this main photo above, you'd never think they were one and the same people, would you? Well, such has been the style transformation of one Lizzy Caplan.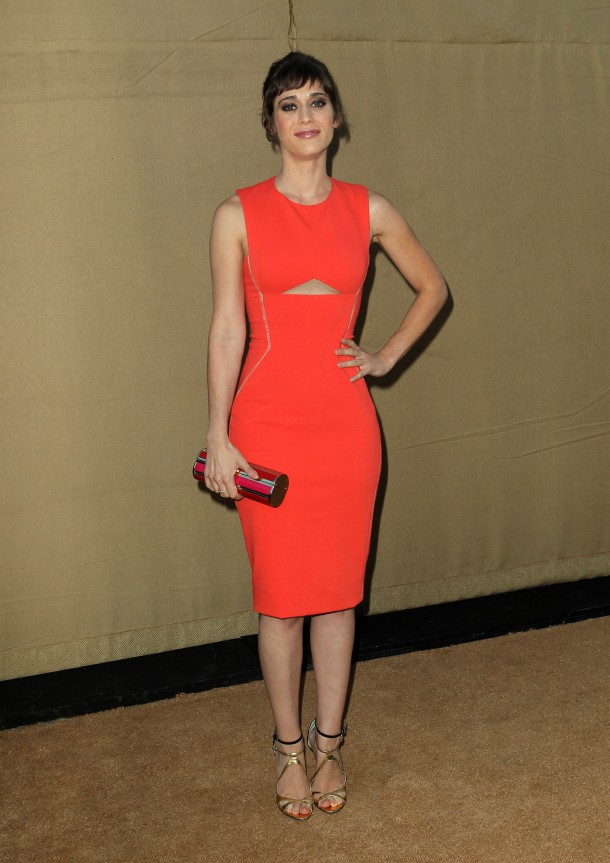 The Emmys saw a whole host of our favourite TV stars take to the red carpet for the biggest night on the small screen calendar. Unlike the previous night's VMAs - which we'll always remember as the night fashion died a slow and painful death - this event, thankfully, was a far classier affair, with enviable ensembles and sartorial treats galore.
And one particular lady who caught our eye was the inimitable Lizzy, otherwise known as one of the coolest women in the business.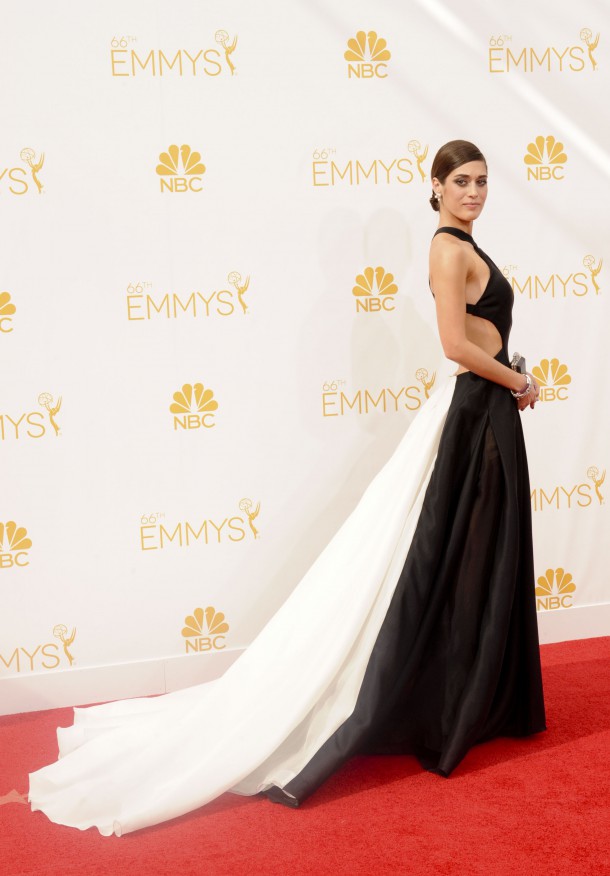 Donning a backless Donna Karan Atelier with a stunning white long train, it's hard to believe she first rose to prominence as the frumpily dressed, goth-like Janis Ian in Mean Girls. Suffice to say we've got Lizzy to thank for bringing the halterneck back in a big way.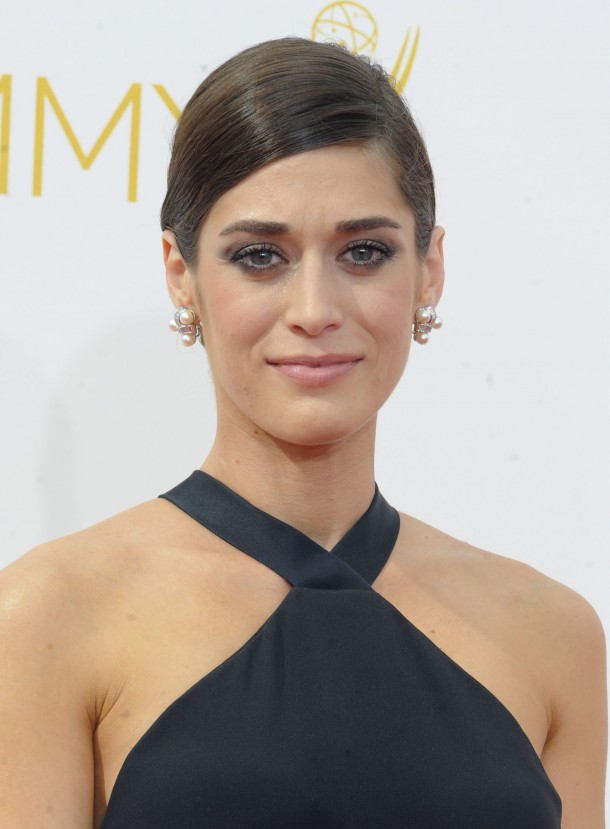 Of all the ladies we've profiled so far in our Girl Crush series, Lizzy is perhaps the most stylish yet. Having trawled her red carpet appearances, it's evident that she almost never has an off day, and we doubt if she's ever landed herself in a worst dressed list (well, certainly beyond 2006 which was when that main photo above was taken)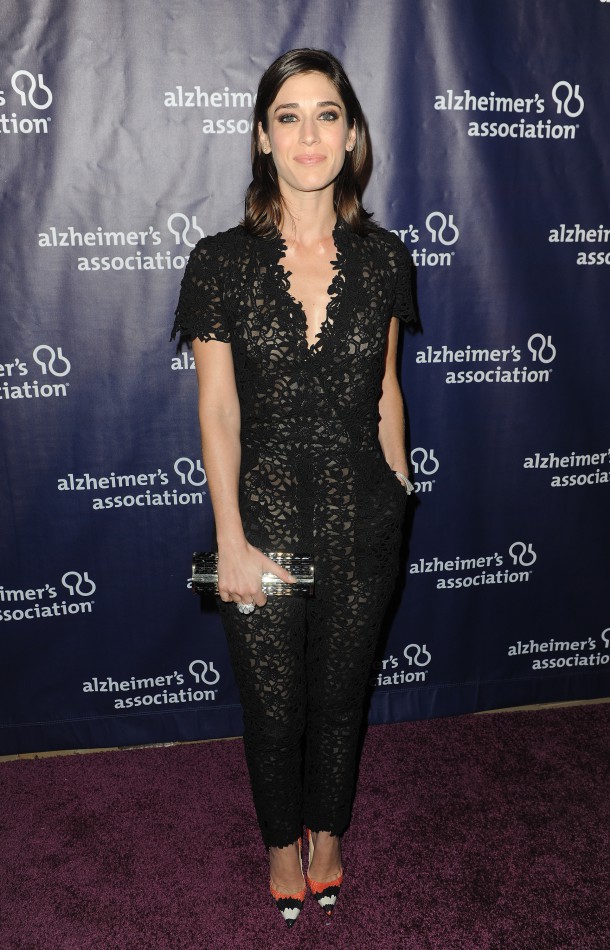 This is probably our favourite look. Simple, elegant, the right kind of figure hugging. Beautiful.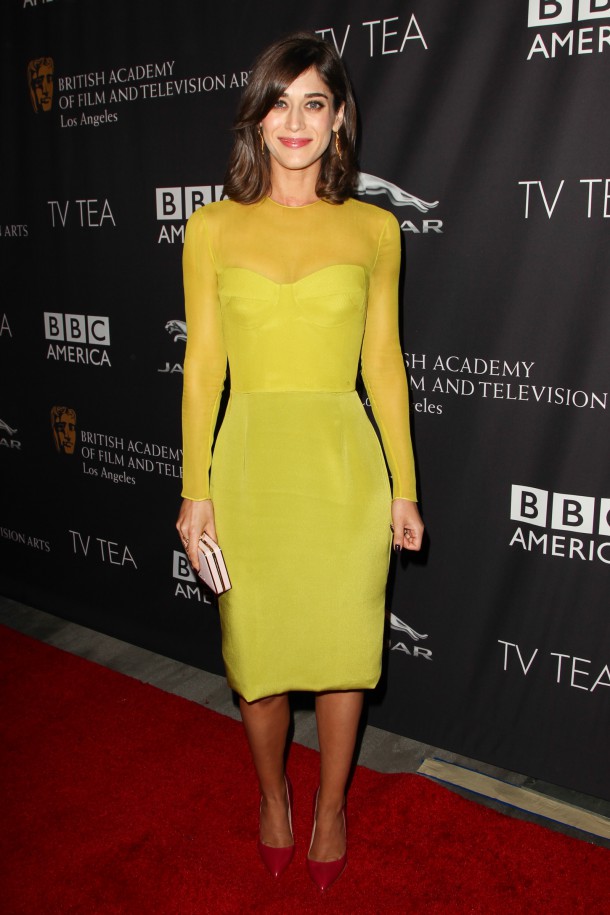 Everything she wears, she wears with ease and each ensemble packs as much punch as her on screen performances in the likes of Masters of Sex, Party Down and more.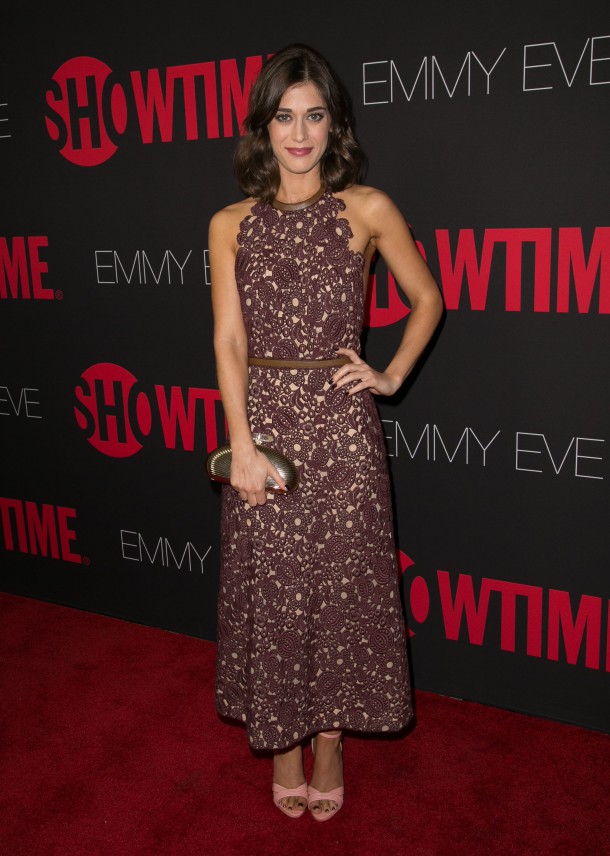 Advertised
Lizzy strikes the perfect balance between classy and sexy as she flaunts a little skin.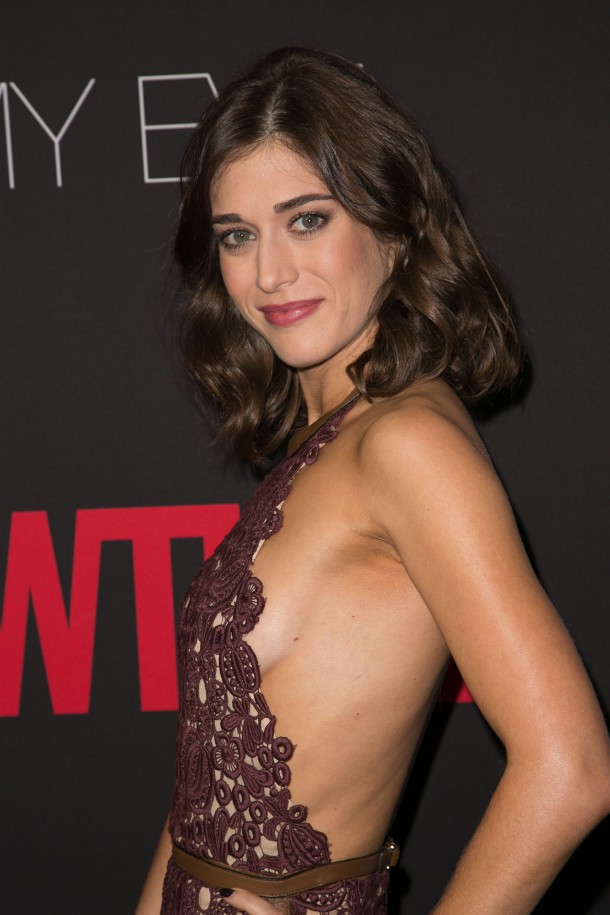 If you've been toying with the idea of baring your midriff but aren't quite sure of the right way to do it, considering that you're no longer 16 years of age, take your cue from Lizzy here; this is how it's done.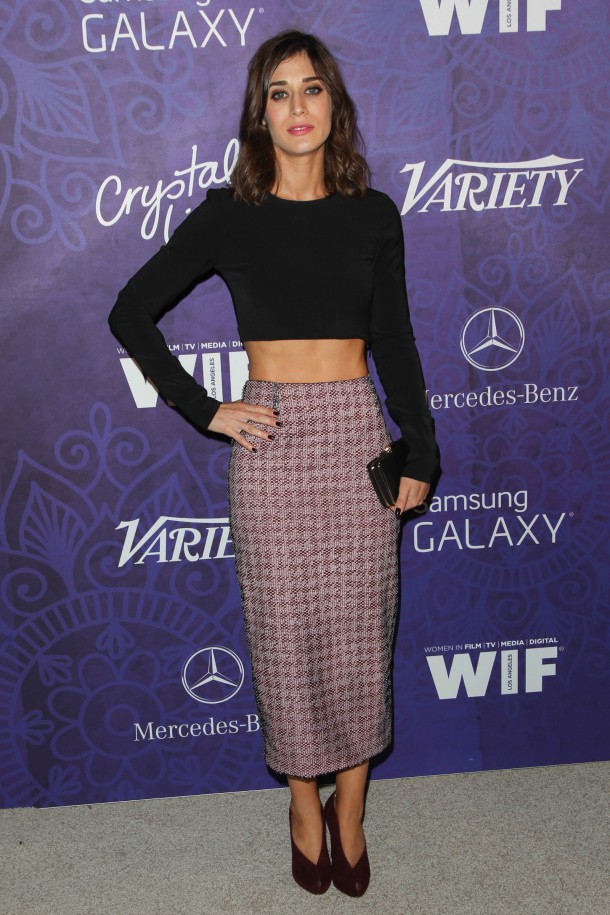 Clashing patterns is totally doable, as evidenced by the former Mean Girls star.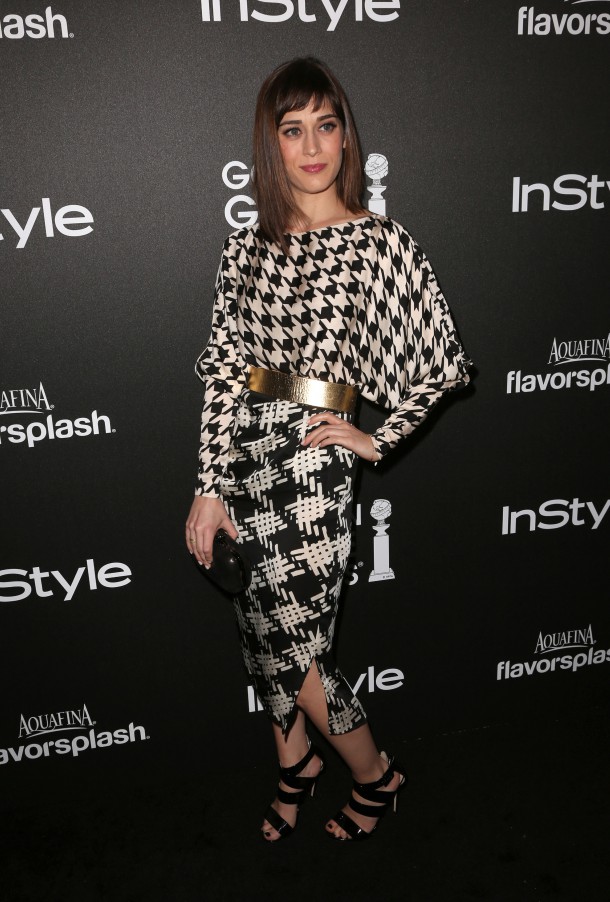 And her take on white is angelic with a hint of devil.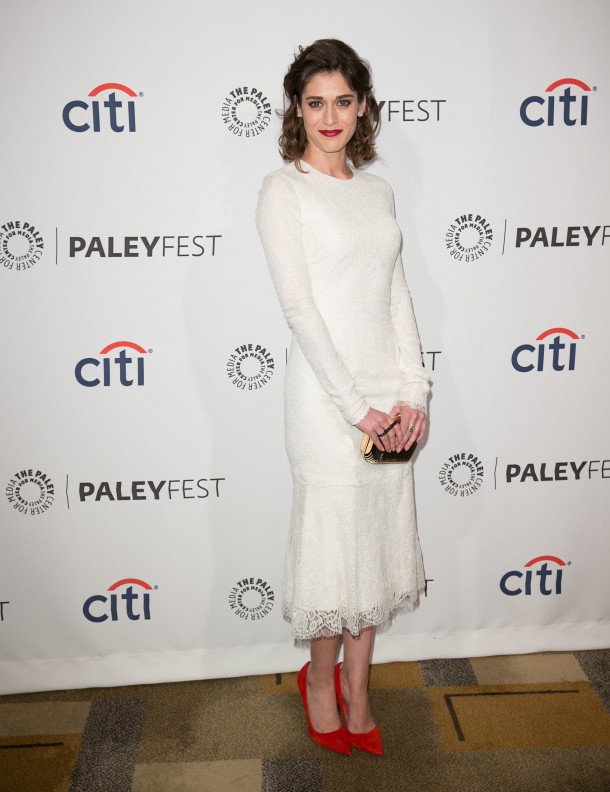 If someone described a dress with full length arms that's velvet all over with a floral embellishment around the neckline, you'd be expecting something from your dear nana's wardrobe, right? Not so in the world of Lizzy Caplan.
Keep the length slightly above the knee if you want to keep things fashion forward, and pair it with a pretty pair of heels.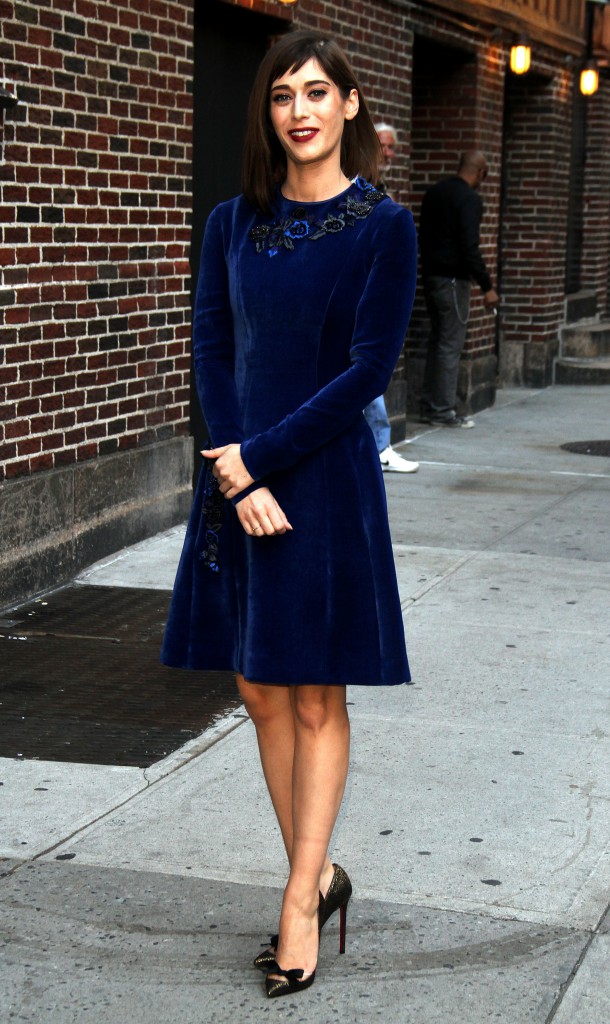 The key to confident dressing is sussing out your best bits (we all have them) and centering your ensembles around it. For Lizzy, she's been blessed with the teeniest of waistlines, so she knows well to accentuate that with an outfit like this. Find what works for you - be it a fabulous set of pins, great arms, a swan-like neck or a pin-up chest - and have fun with it.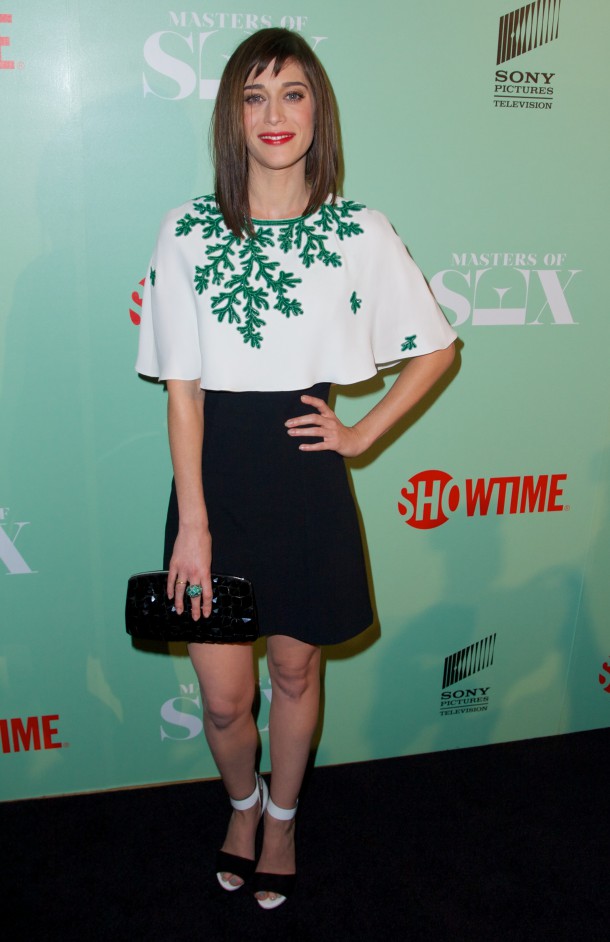 Advertised
What do you make of Lizzy's style? Have you got a favourite outfit from above? And what was your stand-out look from the Emmys?