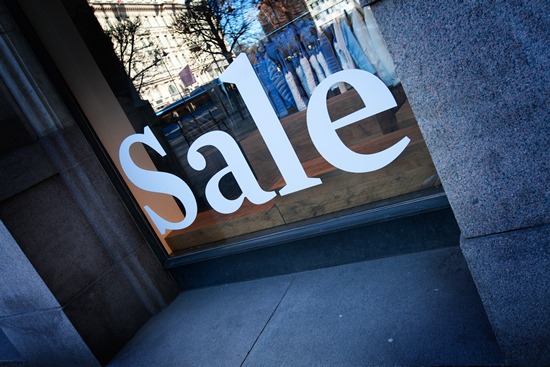 Ah, the sales - there is, in my opinion, no tougher time to tackle the shops than in the midst of either the Christmas or the summer sales. Merchandising goes out the window as skirts, trousers and tops are bundled together - or, worse, mixed up in price-divided racks ("under €50", "under €40" and so on), making it hard to see the wood for the patterned jumpsuits.
I like things to be tidy and well organised. I especially like not to try things on, and return them at my leisure a few weeks later when I realise they don't fit / I already have three / pleather trousers look good on no one. As a result of this hatred, I have become adept at recognising (a) when something is a bargain, (b) when a trend is dying a death and (c) when something is a classic. (Just ask my accountant.) So I have put together a wee guide to the sales - what should you invest in, what should you avoid and when should you shop?
WHEN TO SHOP
This is, of course, the doozy of the bunch. Shopping the sales is a bit like shopping in Penneys: you must do it when everyone else is either at work (for those who have jobs) or asleep (for those who don't). The only safe time, so, is Monday morning before midday. The racks will be clean and tidy, the sales assistants relatively bright-eyed and bushy-tailed, and all of the sizes that exist in that coat you simply must have will be on the floor. Do not dream of approaching the shops: on a Thursday evening, a Saturday at any stage, or on a Friday after lunch when the civil servants have flexed off. Just don't.
WHAT TO BUY
For a handy reference, check out my guide to the ultimate capsule wardrobe for items you should never overlook. As well as those wardrobe staples, I would always advise this: if you considered buying something when it was at its extortionate, original price, and it is now reduced by half, buy it. For something you love, 50% is a bargain. (Not if you have to borrow, mind you - and don't be fooled, buying by credit card is borrowing from your future self, who will grow to resent you something mighty.) There are a few other things that I would always keep an eye out for in the sales, and they are: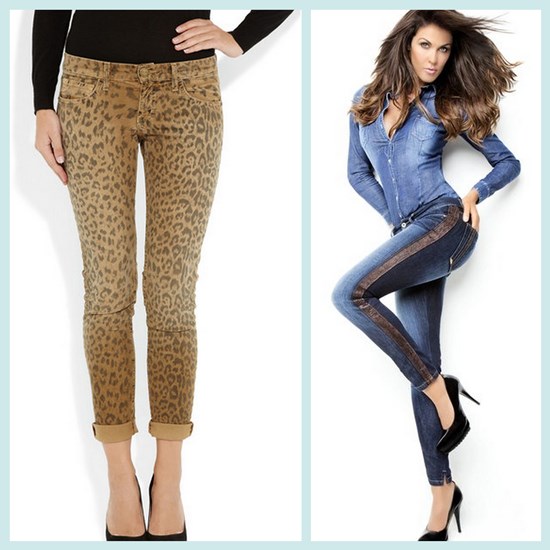 Designer jeans
Regardless of whether you think they're worth it or not (see here for my views on the topic!), designer jeans are ridiculously expensive, and you can nab a real bargain in the sales. Avoca, for example, is currently selling Glenda Gilson's fave Salsa jeans (above right) at €50 a go, while Net-a-Porter has Current/Elliott's cropped leopard-print jeans (above left) at £107.50, half the original price (of £215). And whatever your mother tells you, leopard print is a classic, like black, white, denim and Kerry-man jokes. Brands to keep an eye out for include J Brand, Seven for all Mankind and Paige, which are really beautiful on but really pricey.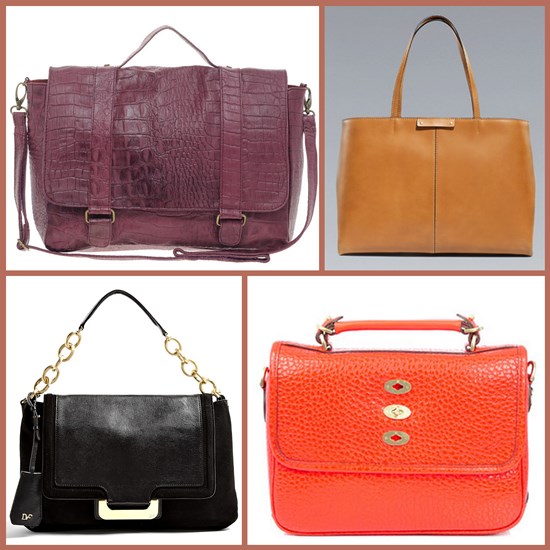 Classic leather handbags
It never ceases to amaze me how quickly Mulberry's sparkly, bejewelled or patterned bags sell out. Newsflash: you will hate that bag in a mere fortnight, when you come to your senses and realise that it goes with nothing and, worse, looks as if you could have bought it in New Look. On the other hand, if you see a cheap Bayswater going a-begging, nab it up! (The only exception to the sparkly rule is Pauric Sweeney's amazing metallic snakeskin handbag, which I would sell my firstborn to own, currently at 50% off - but still €997 - in Brown Thomas.) Good investments available right now? Diane von Furstenberg's Harper Connect bag, €596.56 at My-Wardrobe.com (50% off); Jocasi's leather croc-effect satchel, €111.12 at Asos.com (from €166.68); Zara's leather tote, €69.95 (from €99.95); and Mulberry's tomato-red Bryn bag, €572 at Matches Fashion (save 39%).
Advertised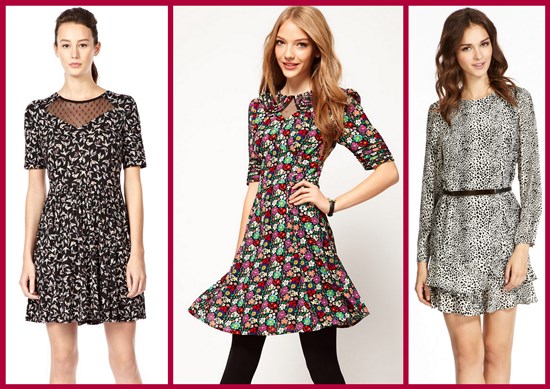 Timeless print dresses
This is an easy one to get confused with. A timeless print is something that is fun and striking, yes, but that's every print ever. Take a look at the object of your affections and ask yourself: can I wear this with a red lipstick? If the answer is yes, move to question two. If the answer is no, leave it on the rack. Question two: 40 years from now, will my children laugh at photographs of me in this dress? If the answer is yes, leave it on the rack. If the answer is no (and they, instead, will ask where it is and, upon realising you have given it to Barnardos like my mother did with a shift dress she owned with the faces and autographs of all four Beatles on it, cry / want to kill you), on to question three. Did this dress appear on a celebrity on TMZ, Perez Hilton and / or DailyMail.co.uk this past season? I think you know what to do with the answer to this question.
DVF is a good one to look to for classic prints - My-Wardrobe.com, Elaine Curtis and Matches are all doing a great selection of cut-price DVF wrap dresses at this very moment. For a few high-street options: (from left) Warehouse's bird-print dress is reduced from €43 to €35 (birds, like dogs and horses, are always going to be "in", as long as they are not Oriental, very brightly coloured or sequined); Asos's floral printed dress is very cute and reduced from €62.51 to €27.78 (confession time: I bought this dress, and it is very short and doesn't love boobs, but would suit the short, flat-chested among you); and Oasis's lovely animal print (see above re jeans) dress, with sleeves, praise Jehovah, is reduced from €100 to €50, and it's silk.
WHAT TO AVOID
This is absolutely not an exhaustive list, because there are so many things to avoid in the sales that one could write an entire book about it (in fact, someone probably already has). But there are a few things that you should definitely, 100% steer well clear of, starting with:
1. Anything that is badly soiled or torn. Unless it's a rip up the seam, a tear will not be fixed, and unless you are the world's best DIYer, don't imagine you're going to "upcycle". It just never happens. Avoid, avoid, avoid. There's a reason it's a fiver.
2. That dress you had to have but couldn't bring yourself to fork out on. If you had the money but couldn't justify the purchase, you didn't love it enough, and you won't love it any more now that you've seen it with another 10 of its unwanted friends, reduced to the price of three bags of chips and a copy of IMAGE. Trust me.
3. Last season's must-have item. You know what I'm talking about here, the thing that everyone was wearing last season. Right now this list would include wedge trainers, lips or lipstick-print items, lion or tiger motif sweatshirts; tie-dyed jeans and skulls. Anything with skulls should, in fact, be avoided from now until 2022.
4. That oh-s0-amazing dress that's just one size too small. I have been there, so I mean this with love: you are what you are. If that's a size 14, so be it; unless you have a crystal ball, you have no way of knowing that dress / jacket / pair of jeans will ever fit you. Post-pregnancy is the only time this might be acceptable, but why put yourself under that pressure? Buy some Murphy's ice-cream and a good book instead.
5. Acid-wash or distressed jeans. Just no. You are not an Italian teenage boy. (Unless, er, you are an Italian teenage boy in which case, go mad!)
6. Anything from the Kardashian Kollection.
Advertised
So tell me, have I missed anything? Do you feel capable of handling the sales now that I have imparted my wisdom, or have I not helped one jot? Let me know!
Top pic via sxc.hu