 Now that it's December, I can fully throw myself into Christmas excitement and have been duly bopping my way to and from work every day with Christmas FM jingling in my ears. As such, I've put together a list of what I'd only love to find under my tree this year, some a little more aspirational than others.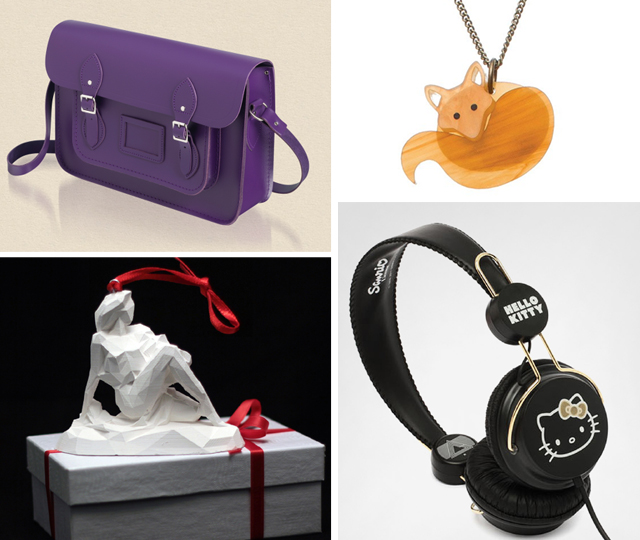 14 inch Cambridge Satchel Company satchel in purple (€140)
I've been lusting after a Cambridge satchel for aaaages and now that my brown Urban Outfitters one is literally falling apart (any day now the strap is going to disintegrate entirely) I'm eyeing up that purple bad boy even more than before.
Tatty Devine Fox necklace (€36)
Just look at him there! All snuggled into his tail, the little Perspex cutie. As a dedicated fan of big, brightly coloured plastic accessories, this would be right at home on my very cluttered jewellery organizer.
White Lady tree decoration (€5)
At this stage, Grand Grand have pretty much cornered the market on witty gifts with a very Irish sense of humour, while managing to avoid twee stereotypes. Their latest offering is a slightly cubist take on that iconic staple of inner city Dublin windowsills, the mysterious White Lady. Seeing as I live on the Northside, I think my Christmas tree is just crying out for a reclining lady of its very own.
Hello Kitty headphones (€42)
As soon as I spotted a girl on the Luas wearing a pair of these headphones, I was instantly jealous. I love Hello Kitty, but bright pink headphones wouldn't really be my style, so these slinky, subtle black ones are right up my alley.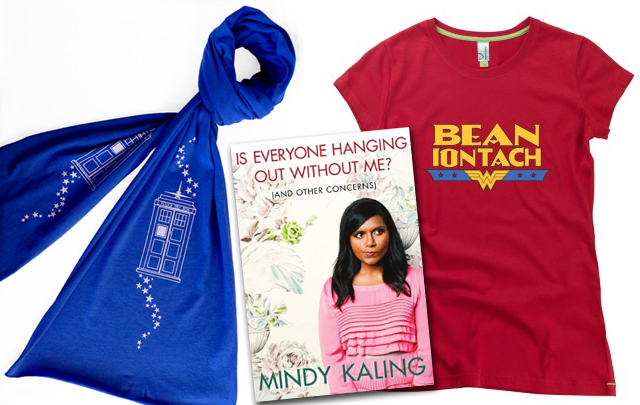 Doctor Who TARDIS scarf (€23)
I love Doctor Who. The recent 50th Anniversary shenanigans were like catnip for me and the Christmas Day special can't come soon enough. So I think a lovely blue scarf with a TARDIS print would probably tide me over nicely.
Is Everyone Hanging Out Without Me? (€11.50)
I've written before about how much I love Mindy Kaling. Her tv show, The Mindy Project is a total delight and she's become one of my favorite comedic actresses, but I have yet to read her book.
Advertised
Bean Iontach t-shirt (€23)
Hairy Baby t-shirts are a nostalgic hoot and a half, and this Wonder Woman as Gaeilge top is no exception. I need it.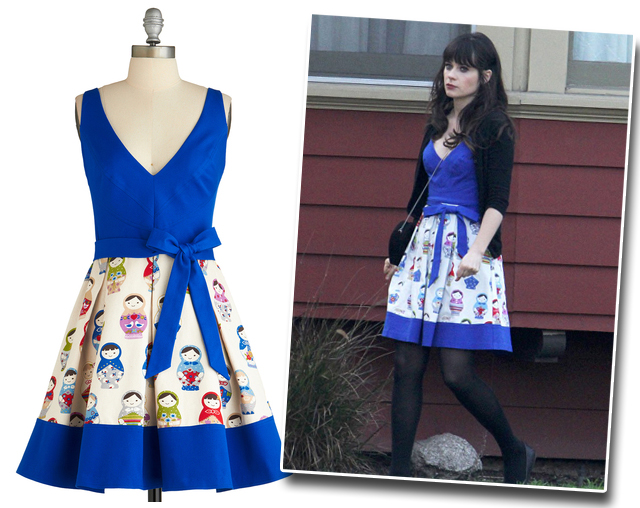 Jessica Day's Matryoshka Dress (€218 from ModCloth)
While ideally I'd actually like the entirety of Zooey Deschanel's New Girl wardrobe (I could totally rock a lot of polka dots), this Russian Doll dress is particularly gorgeous. And super expensive. And out of stock. Sigh.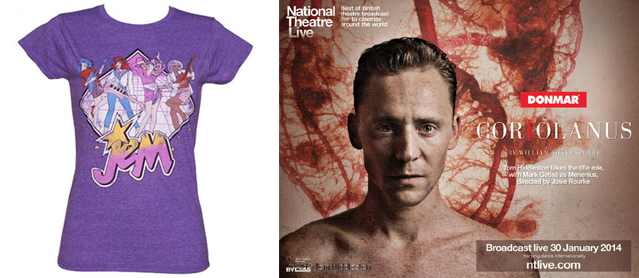 Jem t-shirt (€24.09 from TruffleShuffle.com)
The day I discovered that Jem and the Holograms, one of my favourite cartoons from my childhood, was on Netflix (or at least when you...er...trick Netflix into thinking you're in America) was a very good day indeed. So it stands to reason that I just have to have this t-shirt.
Tickets to Coriolanus (Sold out - wah!)
Unfortunately this is an aspirational one, as the entire two-month run of this production sold out in all of twenty minutes. Tom Hiddleston is playing the title role and is accompanied by a cast that includes one of my most favourite people ever, Mark Gatiss.
Although it's sold out, apparently there's front row tickets for £10 being released every Monday for performances two weeks later throughout the run. Also, there's this photo of rehearsals, which mysteriously makes my pants disappear when I look at it.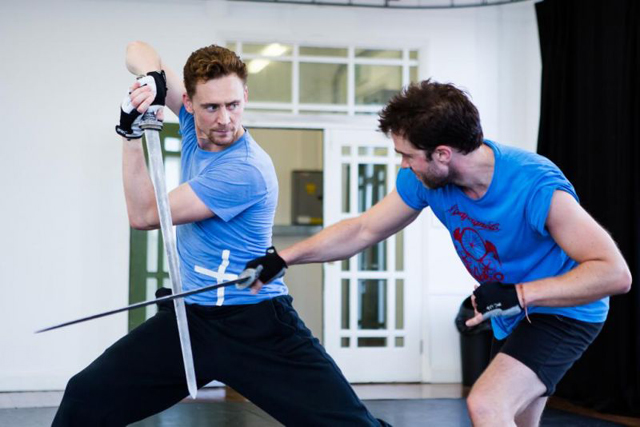 Goodness.
So, is there anything delightfully nerdy or annoyingly sold out on your Christmas wish list this year?
Advertised
Do tell in the comments!