 Guest writer Vicki Notaro tells us why she doesn't own an expensive handbag. And if we are what we carry, what does her bag tell us about her?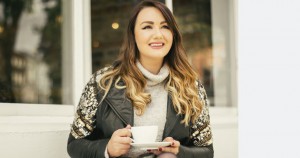 I don't own a nice, expensive handbag.
This is not because I wouldn't like one; on the contrary, I've been eyeing a Stella McCartney Fallabella all year long, and a classic Chanel 2.55 since I first saw Lauren Conrad swing one over her tanned shoulder on The Hills. It's also not because I can't afford one – I could save for a few months and purchase the Fallabella, if not the extortionate 2.55. I don't even have any moral or ethical objections but if I did, Stella's bags are cruelty-free (although one could argue that the price tag is a little cruel when it's not even leather).
No, the reason I don't own a nice handbag is that every time I go to buy myself one, something deep inside stops me. I've thought about what that might be. Am I secretly frugal? No, I spent a last year's Christmas vouchers (and an additional small fortune) on a pair of Valentino Rockstuds and I've worn them once, so it's definitely not that. It's not good old Irish guilt, because I'll drop money on a flight to New York before you can say "Big Apple" if given the slightest encouragement. I work hard for my money, and I'm not afraid to spend it. Perhaps on some psychological level, I don't believe I'm worthy of a €900 bag… no, no, I definitely am. Two of them even.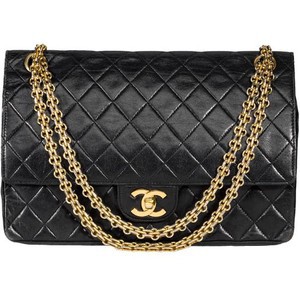 Advertised
I think that I don't own a designer handbag because I just wouldn't suit one. I'm the type of woman whose handbag is not a treasure trove of secrets waiting to be discovered, but a war zone of melted chocolate bars, loose almonds and rogue chewing gums. A couple of weeks ago I found a wristband from Electric Picnic… 2013. You could say I was holding on to a keepsake of myself and the fella's first weekend away together. But no, I'm just completely gross.
There's even a manky old make-up sponge rattling around in there – I mean, I can't find any of my clean ones, but I know exactly where that infested yoke is at any given moment. Pens without lids,  broken sunglasses, stray gloves and even old packets of the Pill litter my €60 Topshop tote. Once, I dropped it in a train station and everything spilled out. I saw a man visibly recoil at the sight of a tampon out of its wrapper. I wanted to scream "Don't worry sir, I'm not going to use that one!" But that simply begs the question of what ON EARTH it's still doing in my bag.
The bag of my dreams doesn't deserve this behaviour. It deserves to be kept in its own protective bag at night as it sleeps. It also deserves to have lots of other lovely fancy bag friends to hang out with – I feel bad for my Rockstuds alone in their box, while all my other shoes get to hang out together in a dust-covered pile in the hall.
My dream bag shouldn't be smeared with foundation, littered with lighters or covered in Prosecco. I shouldn't put my little dog in it for a laugh pretending I'm Paris Hilton, nor should I fling it on the ground in any old bar. And I guess that's why I haven't got one. Because my handbag needs to suit the kind of gal I am.
My boyfriend's man-bag suits the kind of guy he is down to the ground. It's big enough for all the accoutrements of his techie job, has a handy cross-body strap for when he cycles and trusty compartments for all his boy things – his bank's card reader, leads and chargers . He even carries a Bag For Life, but that's a whole other story.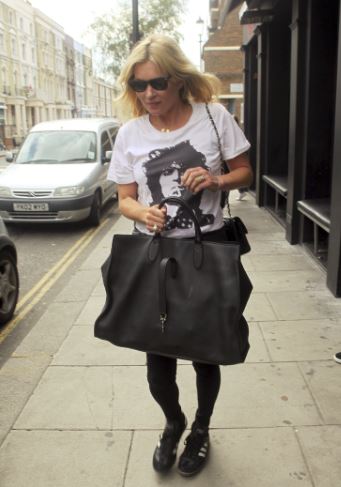 In reality, I'm a woman who needs a bag big enough to hold my Macbook, Filofax and bulging make-up bag, hardy enough to tolerate being scraped off walls and durable enough handle the spills and thrills that are commonplace in the life of a (clumsy, mess) roving writer. I'm not a lady that lunches, or somebody who could only carry my phone and debit card. I can't even understand the women that bring tiny clutches on a night out! Where's your lipstick, powder, emergency naggin?! Just kidding, I don't bring emergency naggins out… anymore. It's frowned upon when you're turning 30.
So if I am what I carry, that makes me a sturdy black Topshop tote with gold stud accents, and I'm okay with that. I mean, in an ideal world I'd have leopard print lining too but, c'est la vie.
Advertised
And look, if my nearest and dearest want to buy me a fabulous bag for say, Christmas or my rapidly approaching 30th birthday, I wouldn't dream of stopping them. Perhaps it's time for me to graduate on to a grown-up lady bag, to mind an item of clothing like I do my laptop. Eh, maybe. Or maybe I'm just not that kind of girl.
What bag is on your arm? And does it say about you?