 Your wallet and your body temp will thank you for these high street wedding guest dresses
Being invited to a wedding is an honour. Being invited to a wedding out of the country is a chance for a sunny, fun holiday abroad (and it's an honour of course). But it also means one of the hugest sartorial dilemmas you can ever face: what to wear when it's going to be hotter than you could have ever imagined. One of these high street wedding guest dresses could well be the answer.
You could get yourself a designer wedding guest dress, or at least one that costs over €100. We say don't. Weddings in Spain and France and Italy in summer are going to be hot affairs, and you do not want to be getting sweat and fake stains embedded in your fancy frock. Also, you'll be on holiday, so you need to save your monies. None of our picks cost over €100, and they all tick most of the hot weather dress boxes.
The best hot weather high street wedding guest dresses are floaty but flattering. Great ones cover you up but don't make you look like Christine Redfern in Evil Under The Sun. (Take your cues from that 1982 flick, by the way. Diana Rigg is a masterclass in island resort dressing.) But the main thing is comfort. Even the body con number from Oasis that I chose because of the colour and the fact that there's no need for accessories is easy to wear. Simple earrings, a pair of high sandals and your clutch will do swimmingly.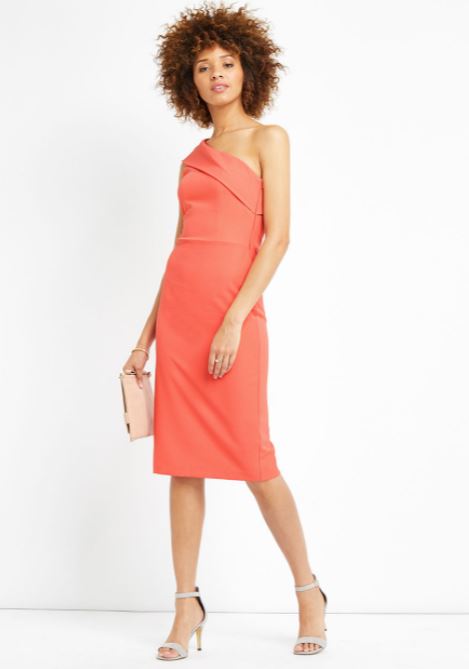 I've admired this & Other Stories dress in the Grafton Street store and on a real-life person wearing it and it works. It works so well. You could wear your hair loose, or back in a low bun (handy for when you have no access to a hair stylist) and again, minimal accessories are required.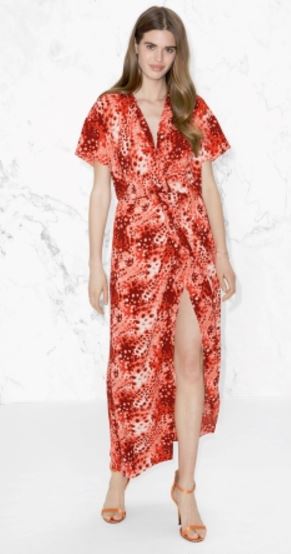 Advertised
This one from PrettyLittleThing is from its wedding range, so you had just better hope the bridesmaids aren't wearing it. The yellow shade is gorgeous with a tan or against pale skin. It comes in a lilac shade too.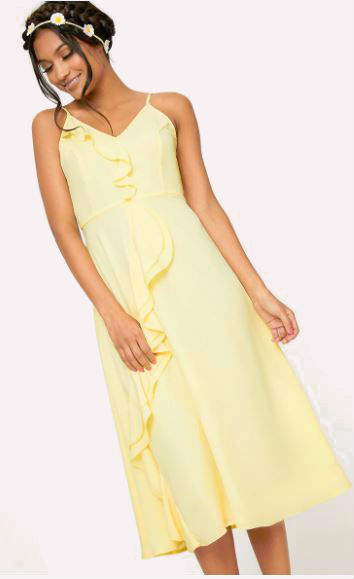 This next dress is so COS which is fitting since it's from COS. It's made from a blend of silk and cotton making it ideal for warm weather. The cocoon shape of the skirt part make it more interesting than a regular shift, and it can be brightened up with shoes and purse. We're thinking neon pink.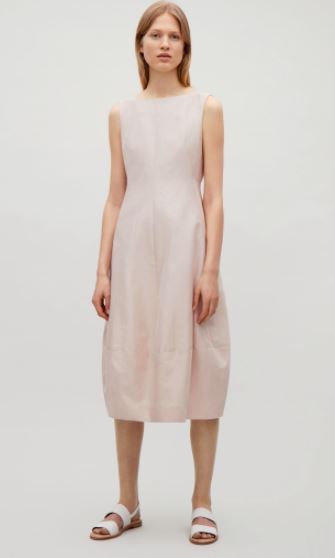 Zara has a load of light coloured floral numbers in store, including this summer dress that we're definitely taking this to our abroad wedding in July.
Advertised