 Have you noticed that wedding culture is changing? Irish couples still spend an average of €20,000 on their Big Day, but that number is starting to dwindle.
The traditional church and hotel wedding is on the decrease. Couples have got more experimental as different options open to them. More alternative wedding venues become available every month, it seems, for the ceremony and the reception. Irish brides are moving away from the big spending, too. While your wedding is a wonderful excuse to splash out on an amazing dress and to buy those Jimmy Choos you've always wanted, brides are saving money by not going all out on other things, like flowers, favours and bridesmaid dresses.
Irish brides are savvier than ever; they know that deals are out there and they know that friends and family are there to step in and help. For my wedding, my school pals are making a deconstructed wedding cake, my sister's buddy is the DJ, my soon to be sister-in-law knows somebody who's giving us a great price on flowers and our college friend is performing the ceremony.
Most brides have their own way of cutting corners in a classy way; my friend fashioned amazing neck pieces for her bridesmaids out of two separate necklaces from New Look. And speaking of New Look, they've just released an occasion collection that includes dresses specifically aimed at bridesmaids - and they all cost under €50.
My pic would be this light purple strapless gown (€44.99).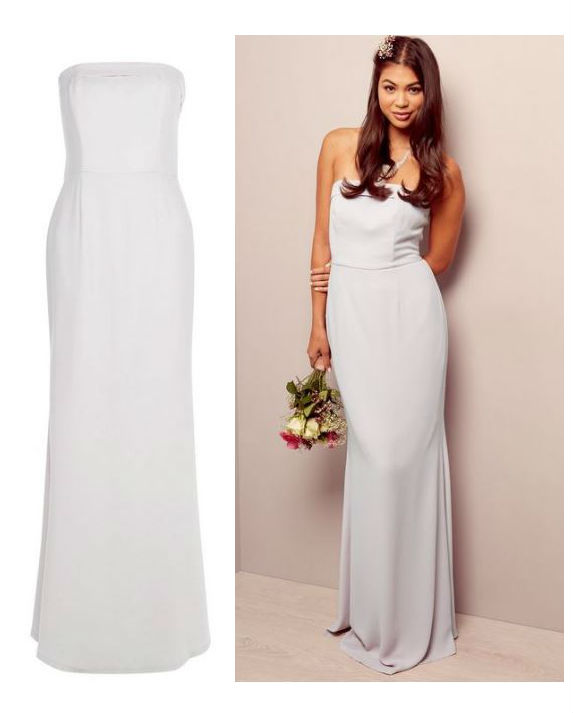 Advertised
It also comes in a darker purple shade.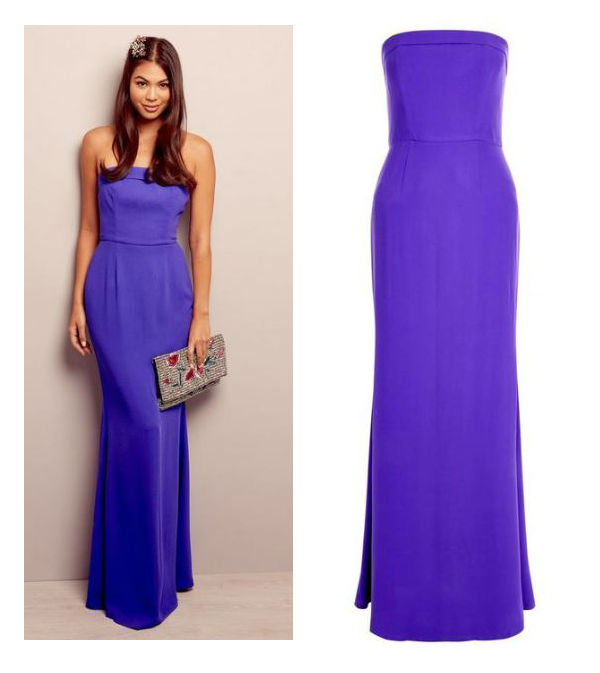 This one is also €44.99 (and get one for yourself to wear on your honeymoon!).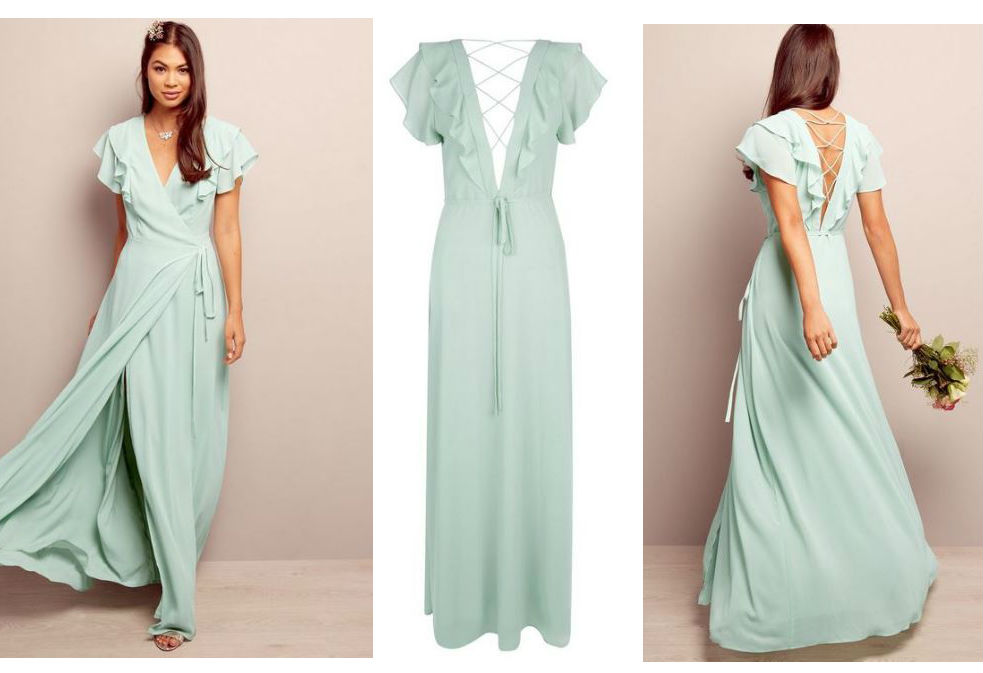 If you want to up the hemline, New Look has a selection of shorter dresses that may still work (but they're also good options for wedding guests, too).
Advertised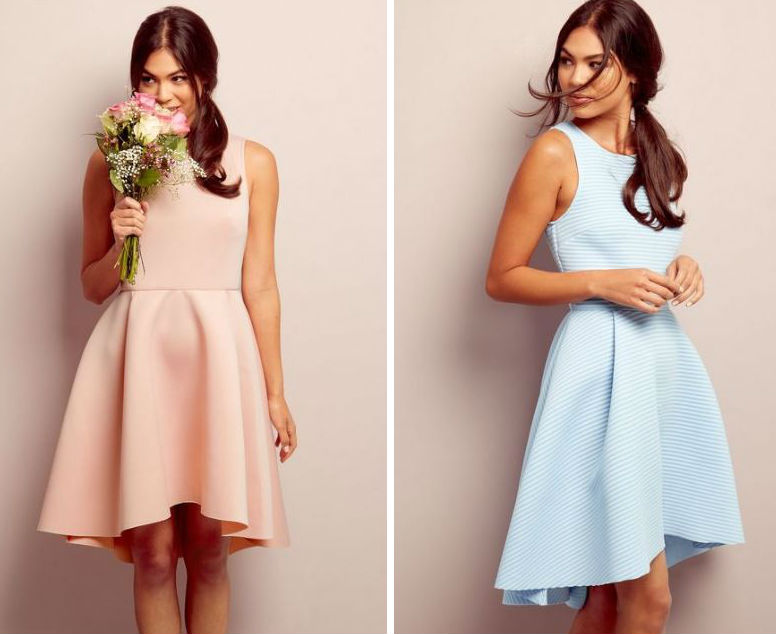 Shell Pink Dip Hem Scuba Dress €44.99 / Pale Blue Ribbed Dip Hem Scuba Dress €44.99