 This is going to sound terrible, but I have no weddings this year and I am a little bit happy about that. Over the last five years, I have been, on average, to six weddings per year. The expenditure has been equivalent to like the 10% down payment on a house. Madness.
Between outfits, hotels and then presents, wedding costs had become a line item in my household budget. Aside from the cost of the actual wedding (I've also been there and writing that cheque was horrific), a wedding guest pays hundreds to celebrate with the happy couple.
One wedding which was in the West costs us upwards of €700; most of which went on two nights in a hotel. So ultimately, I had to address the dress question with acute precaution. If you have more than one wedding, it seems far fetched to have to have something different for each one. We need to find ways to adapt and change what we already have, or with minimal budgetary effects. I sound like the financial regulator here. So, if you are in the serial wedding guest club, here are my top tips for dressing the part for less.
What outfits do you already have? Take anything that could work for a wedding out of the wardrobe and lay them out. Yes, all of them. We need to evaluate our assets before making another investment. Are they plain, printed/statement?
Put the plain colours together and the statement ones (the ones that are a bit more noticeable and memorable) in another pile. Have you worn these before to weddings or other events with the same people (Not that that matters by the way, but we always ask ourselves these things). Can you add accessories etc to make these work in a different way? 
Do the same with your shoes. Can you mix and match your current shoe collection with your dresses and outfits to create a few different combinations? The same goes for jackets, pashminas and scarves.
By just changing what you wear on top of your look can tweak it just enough to reinvent it. Watch out for shoe clips and other shoe accessories that you can attach to each pair to alter their appearance. Check out Secret Fashion Fixes for these, they have a great range of them. 
Advertised
About four years ago I invested in a multi-way wrap dress from Eliza and Ethan. I logged onto You Tube and taught myself about twenty different ways to wrap the dress so it could be styled in lot's of different ways. I've worn this dress to at least ten of the weddings I've been to.
With wrapping it in alternate ways, and changing up your jewellery and shoes (see notes 1 and 2 above) it can look like a totally new dress. These also come in short and long lengths. Now I know these are also a popular choice for bridesmaids, but once it's a different colour you can get away with it!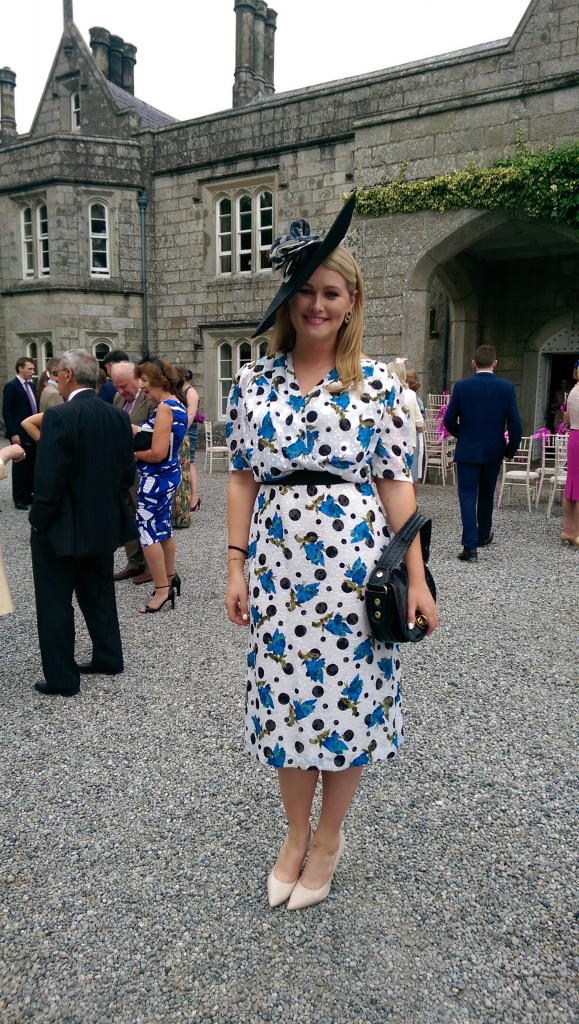 I'm a big fan of getting things altered and chopped and changed to make outfits look different. One such style I changed was a dress for a wedding last year which I got at the Harlequin vintage shop in Dublin. I had the waist taken in, the dress shorten, and the huge power shoulders ('80s style) taken out and paired down to fit. 
There is no need to buy a new outfit for every single wedding; it's not cost efficient by any means. My top tip is that if you are going to wear something you already have, or get something new, opt for a pared back outfit. These are the ones that are easy to change. For example, try separates like a top and skirt that you can mix and match with other separates you already have. Or invest in one great plain coloured skirt that you can add printed or more detailed tops to. 
Advertised
So how many weddings have you this year? Are you re-wearing the same thing? Tell us your secrets!