 It doesn't matter what sort of Christmas Day you'll be having, Vogue Williams' outfit for Christmas Day will cover it.
Vogue Williams wore an outfit last week that we think would be perfect for Christmas Day. It combines glitz and frills and it's pretty glam while being uber comfy at the same time. It's not a trend outfit which is even better. Rather, she just wears two pretty pieces together - and it works.
A jumper and a tiered floral skirt - who would have thought they'd look so good together? Floral skirts aren't exactly a go-to piece at this time of year; they are far more plentiful in spring and summer. But, combined with a dark and sparkly top and a whole new festive outfit is born!
Vogue's skirt is by Needle & Thread, but I got an identical one on boohoo.com during the summer that I never wore. It was too much for the summer we had. With that style, there's just such a lot of material. I didn't know what to wear it with either. Maxi skirts can swamp a person and wearing high heels can help. But runners or sandals are what you want to be wearing in summer. So, I'm so very grateful by this new lewk that Vogue has created.
Get the Look
The skirt I bought earlier in the year is still available and it's on sale! Now, it costs only €19.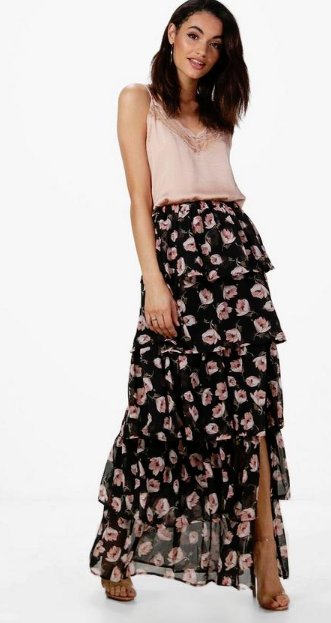 Advertised
Because it's Christmastime, there are sequinned jumpers a-plenty; here are three to choose from.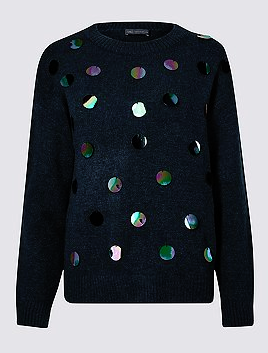 Marks and Spencer Embellished Large Sequin Long Sleeve Jumper €47.50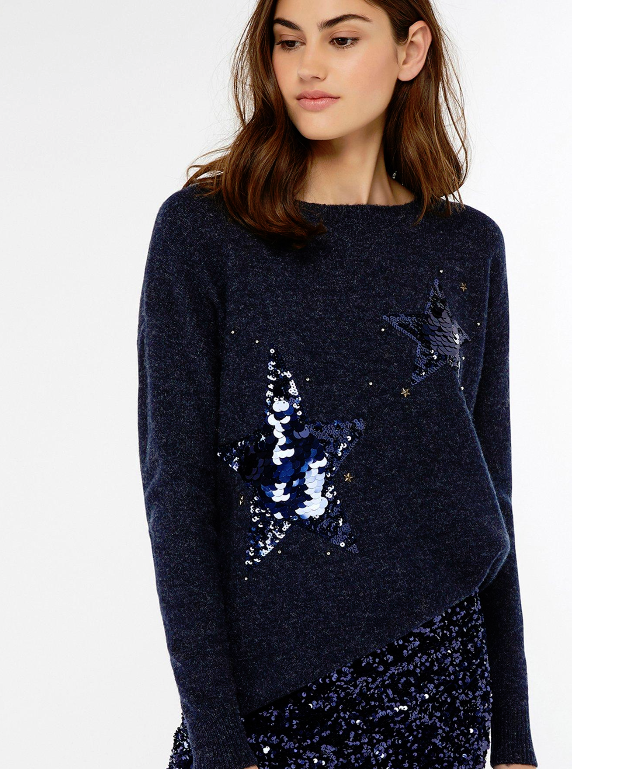 Monsoon Stephanie Sequin Star Jumper Navy €78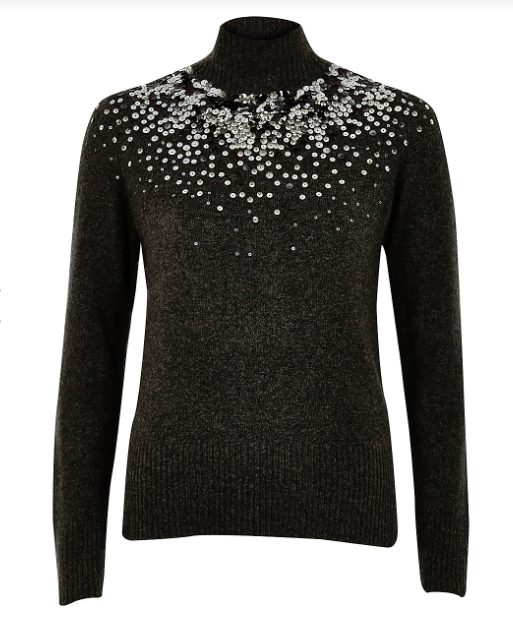 River Island Dark Grey Sequin Embellished High Neck Jumper €47
Advertised
Do you like the outfit? Will you be mixing your summer clothes with your Christmas clothes this year?