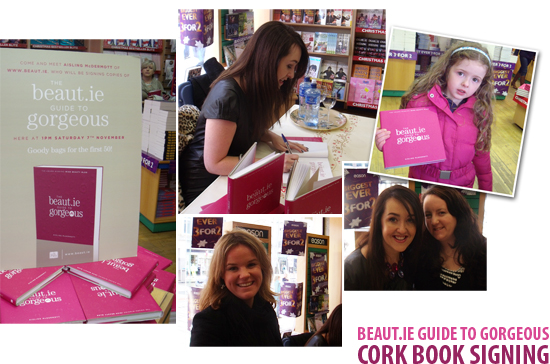 We came, we saw and Aphrodite signed at the Beaut.ie Guide to Gorgeous book signing at Eason's on Patrick Street in Cork on Saturday. We can't express how delighted we were to meet so many of you gals and a big thanks to you for coming along on what started off as a very wet and windy day.
Big thanks also to Teresa from Gill and MacMillan, the book's publishers, (she's up there in the middle smiling away) who drove the goody bags all the way to Cork, the lovely staff at Easons and of course all of you who turned out to buy the book and have it signed. Above you can see one of our littlest fans, who even turned up in pretty coat to complement the book jacket. Aww!
We really hope you enjoyed yourselves and are enjoying the book (and of course the goody bag contents). We managed to snap a few of you, and there are a pile of pix after the cut - did we immortalise you in pixels? Check it out below!
PS: a shout-out to the gals we met on the train on the way home: it was lovely to meet you both and we hope you weren't too tired after your day's work!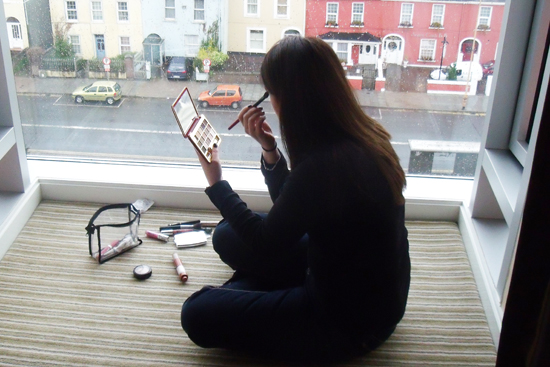 Aphrodite prepping herself before the off!
The big stack of Beaut.ie Guide to Gorgeous at Easons on Patrick Street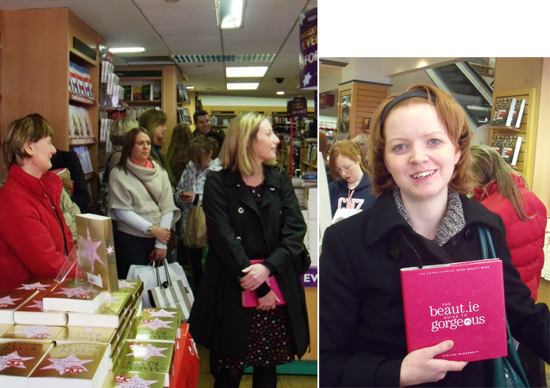 The queue! And the lovely lady who illustrated the book is present and correct on the right!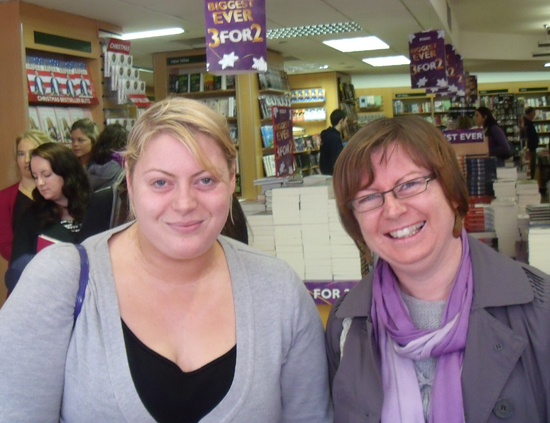 Advertised
Two of our fab readers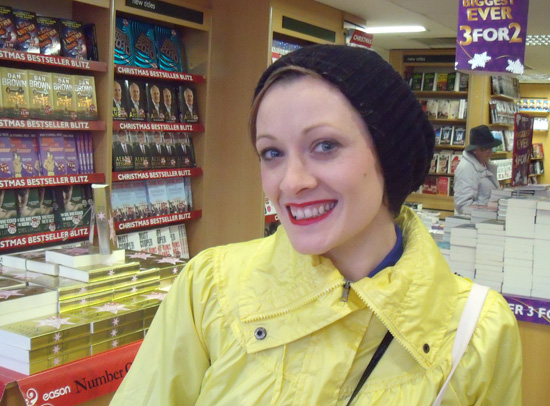 Andrea from RedFM (loving the red/yellow combo, missy)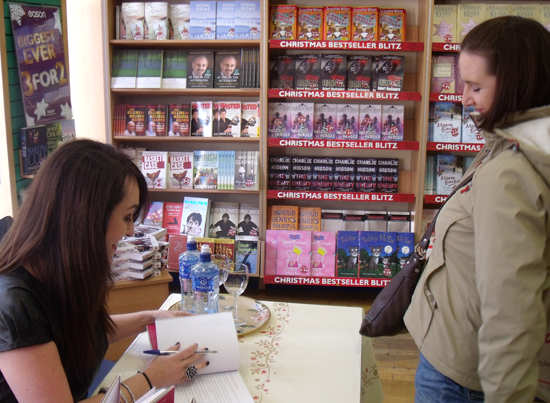 Aphrodite signing her little heart out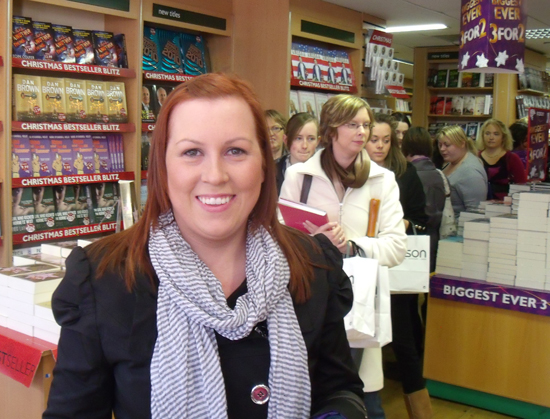 Look at 'em all!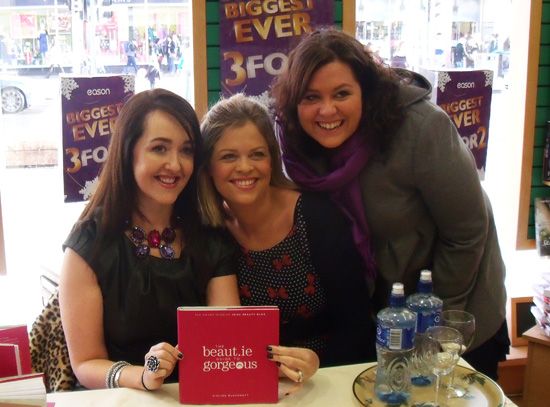 Aphrodite with our lovely cousins Carrie and Shelly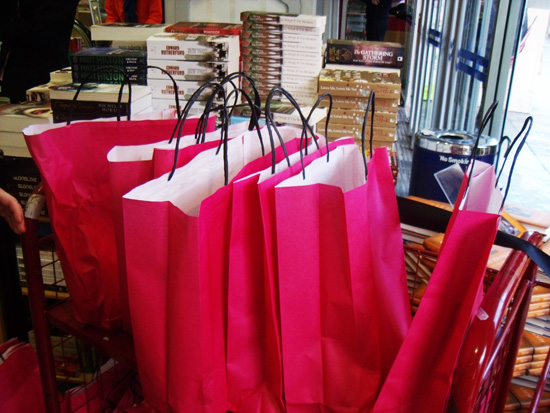 The goody bags!
Advertised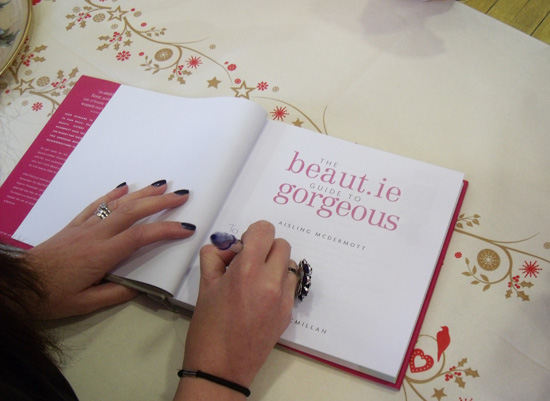 Signing away