 There's a product for every skin ailment these days and they all want to do the same thing, improve your skin. We've got skin brighteners, skin tighteners, radiance boosters and shine preventers and all of these are very much welcome into our skin care routines (when they prove themselves.)
As a blemish prone gal, however, it doesn't matter if my skin is blasting more rays than the sun if I have a great big spot on my nose. I have tried loads of topical 'treatments': sudocream, ice, tea-tree oil, toothpaste to name but a few but when they work (for it depends on what time of month it is, what type of spot it is, at what stage I get to it at) they only treat that one blemish. So, when in the midst of a beauty stock rummage I came upon Murad Blemish Clearing Solution and I got a little bit excited.
Rather than treat spots when you have an unfortunate eruption, it is supposed to nip potential blemishes in the bud and get rid of them forever. It can be used on all skin types with blemishes, clogged pores or excessive oil and it helps to clear redness and calm inflamed skin. Containing your typical skin clearing ingredients, salicylic acid and tea tree oil and also Queen of Meadow extract, it's a serum that you apply over your entire face.
Now I can't tell you if it works or not yet (though according to the box, 96% of users saw clearer skin in 72 hours) but I'll try it over the weekend and report back.
UPDATE: I used this on Saturday morning before I put my contacts on. Once they were in I was horrified to see my skin was threatening a major breakout.  I applied it again on Saturday night and Sunday morning and night and seriously and honestly, this morning my skin had improved so much. I didn't take pics which I should have, but I will continue to use this for the next while and keep you up to date!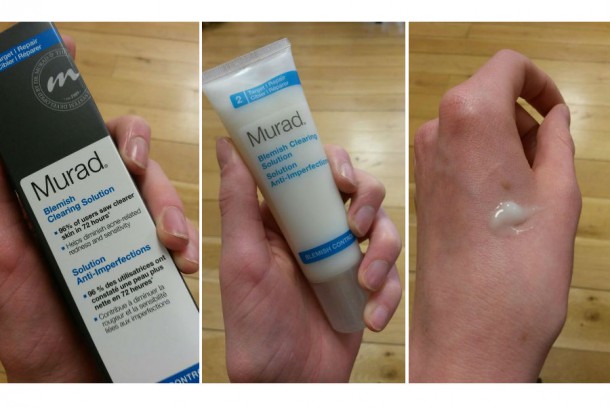 Of course there's always room for a quick fixer in my cosmetics bag(s) and I've tried a lot of them. Here are some of my tried and tested faves:
Trilogy Blemish Control Gel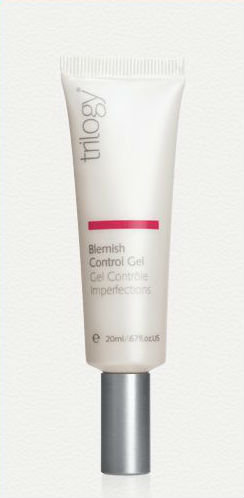 Advertised
This is my current spot gel. It's very effective at getting rid of pesky pimples when you catch them early enough. So keep a little tube with you and when you feel that tingle whip it out and give a little dab. It's €14.99 and available from Cloud 10 Beauty.
Lanolips Multipurpose Balm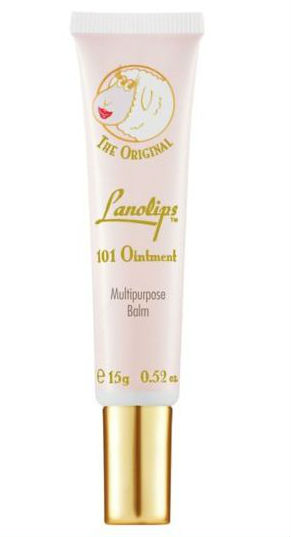 I've only recently been introduced to Lanolips, but now I use the Everyday Hand Balm, ah, every day. The multipurpose balm is an Elizabeth Arden 8 Hr job and while I will admit that the brand name confused me and kind of put me off, I reached for the balm which had been sitting on my desk when I sensed the arrival of a new uninvited guest on my face. It worked! You can pick it up in Boots for €14.99.
La Roche Posay Effaclar A.I Targeted Blemish Corrector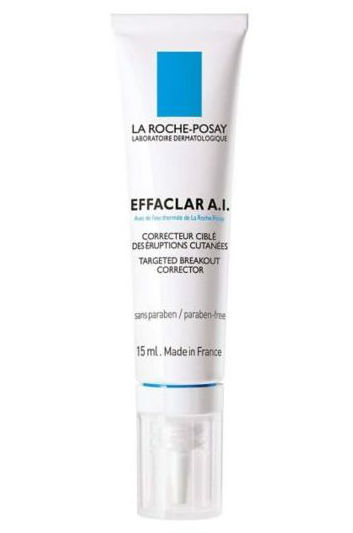 Saving the best for last, this is simply brilliant. It stops an impending spot in its tracks and it treats already established monstrosities. It's cheap too, at €13.99 (in Boots), and it's only great. I return to it time and time again.
Advertised
Have you a spot blaster that you swear by? Do you use localised treaments or a treatment that you apply face-wide?