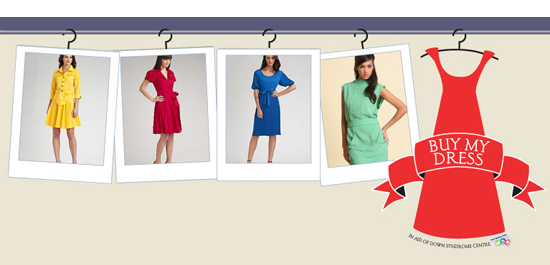 We rarely dip our glittery toes into the realm of fashint, but when it's for charity, then that's a different story. And when it's for Down Syndrome, we're doubly happy to oblige.
So, what's the story?
Ireland's largest one-day charity dress sale
Advertised
"Buy My Dress" is a sale of over 1,000 used (but much-loved) high street and designer dresses which, for one reason or another - too small, too big, too long, too wide, worn too often - you no longer plan to wear.
In short, you loved it once and someone can again when you donate it to Down Syndrome Centre for sale at "Buy My Dress" taking place in the fabulous surroundings of the Royal College of Physicians, Kildare St, Dublin 2 on Thursday 11th June from 10am to 9pm.
Want to learn more and find out how to donate a dress? Head to the www.buymydress.ie website for all the necessary.
Get Beaut.ie Delivered
Stay updated with Beaut.ie newsletters full of the latest happenings at Beaut.ie as well as great offers and things we think you might find interesting .