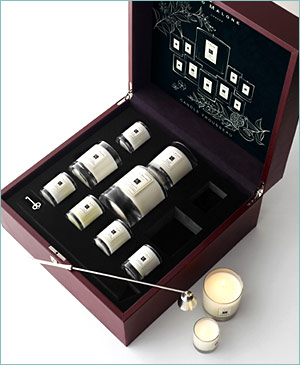 I have to admit I'm a total sucker for scented candles.There's nothing more indulgent than lighting the expensive candle, pouring the wine and then running the bubble bath, is there?
But when you're buying candles it doesn't pay to cut corners. Cheapie candles are just sprayed on the outside with scent - that's why they're cheap. Luxury candles - the likes of Jo Malone for example - are infused throughout with gorgeous fragrances and oils so the scent lasts and lasts and can easily perfume a whole room (or house). Nue Blu Erui have their own range of candles which are gorgeous, Marks and Spencer do a very fine line in candles and at the moment I'm burning a yummy Yon-ka candle.
Advertised
What are your favourites? And which ones would you steer us clear of?