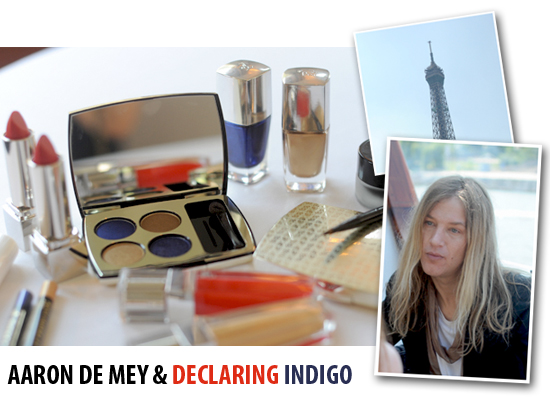 So, on Monday I popped over to (a very hot) Paris on a flying - and floating - visit to check out Lancome's new Autumn Winter collection, Declaring Indigo, and meet their artistic director, Aaron de Mey, above right. As myself and 14 other beauty and fashion bloggers from all over Europe nibbled canapes and sipped champagne, we cruised the Seine, checked out the sights, and got to man-handle a little pre-release slap too.
De Mey is a New York-dwelling, New Zealand-born powerhouse who's bringing his fine art training to the brand, and is definitely going about things a little differently. Waving off trend forecasters and fashion's foibles - "Lancome's not a fashion house and we don't have to follow trends" -  he wants to do his own thing, and that's create products that not only look amazing, but perform excellently. So while the brand won't be giving up on those limited edition collectibles we all adore, De Mey intends to strengthen the company's core lines too.
We'll see selected products from each collection go to the permanent offering, which is something I think is a great move. "I want to create the best," says de Mey, adding that he's developing the best reds, the best pinks and the best black-as-priests-socks blacks as he possibly can, all of which will be on-counter, all the time.
Sure, it'll take him a while to build up the colour repetoire, but something tells me it won't be terribly long before Lancome is a brand we don't just acknowledge as the people to buy Juicy Tubes and excellent mascaras from.
Want to see some more shots of the collection and the fantastic day? Check after the cut.
Inspired by the French Revolution, and more contemporary counter-culture icons like Brigette Bardot and Simone de Beauvoir,  the range plays with texture and colour and encourages you to break the rules. Wear deep, dramatic eyes with red lips, mix up mattes and gloss - it's all go, says De Mey. I say: YAY.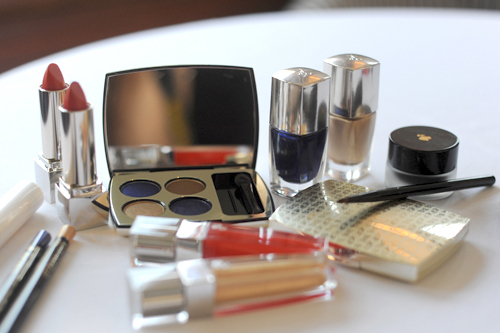 Declaring Indigo contains lipsticks, glosses (the red is sheer and oh-so swit swoo), a quad palette adorned with a decal inspired by Liberty prints, a golden powder (not shown), plus pencil and gel liner and nail polish. There are also two brushes to launch alongside it, one big soft powder brush, and a specially-designed liner tool.
Advertised
No price info yet, but these babies will be on counter in late summer, and the reds, the shadow shades and gel liner are all slated to go into the permanent line.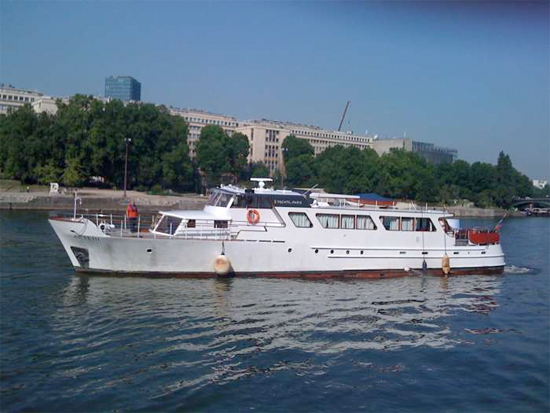 Aye aye, cap'n: our quarters for the day.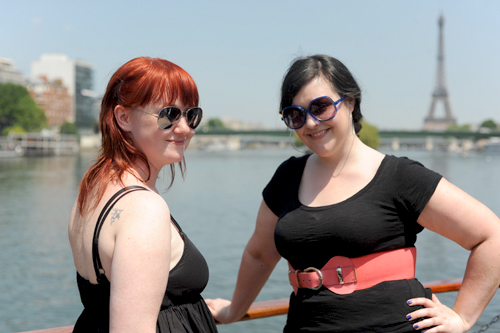 Oh look! Me and the very lovely Kat from bjooti.net who I got on with like a house on fire and spent all day chatting to - check out her blog for loads of lovely pix and looks. It makes me want to learn Swedish so I can join in.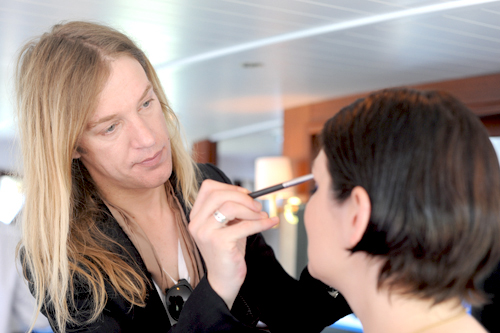 Aaron de Mey at work.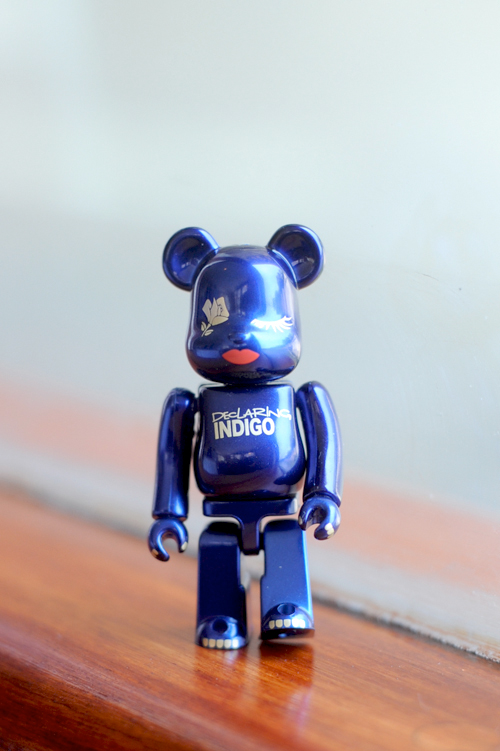 A special limited edition [email protected] designed for the collection - and yes, we did get one to take home!
Advertised
All photos copyright Sophie Arancio.