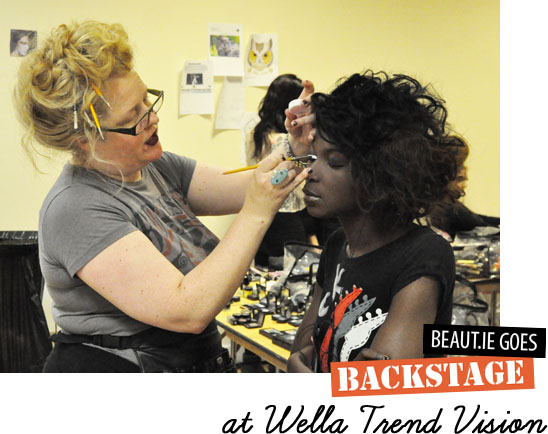 When Christine Lucignano, one of Ireland's most respected makeup artists, asks you if you'd like to come along and watch her at work, well, you don't say no.  So that was how I found myself in CHQ in Dublin's Docklands on Sunday evening, where Christine and team, including Leonard Daly (who we love at Beaut.ie), were prepping models and dancers ahead of that evening's Wella Trend Vision competition for 2010.
Trend Vision is a big deal in hair circles: it's Wella's version of the L'Oreal Colour Trophy and if you ask me, there's nothing like a good hair competition for innovation, showmanship and sheer creativity. I knew I was in for a treat - and hey, I was.
And so ladies, I present to you a fancy-schmancy photo essay-style post and some product porn, snapped backstage as artists, nail techs and hairdressers got a cast of hundreds ready for the night ahead.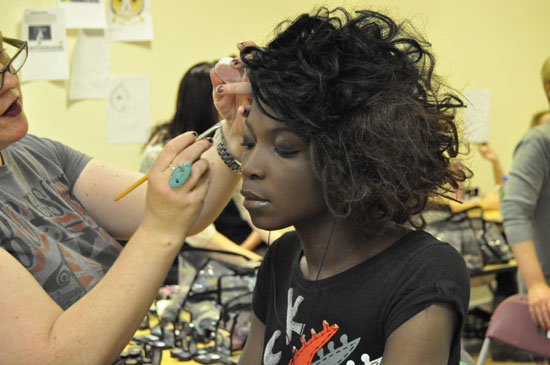 Christine starts work on her model's eyes.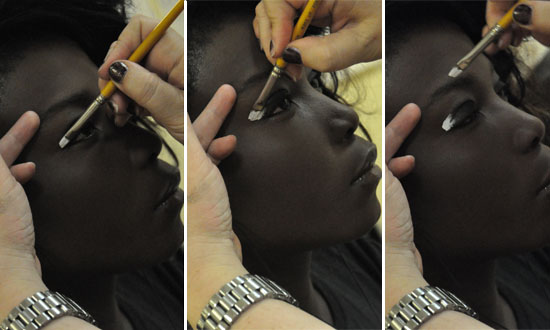 She paints on a really dramatic white - which stands out amazingly well against the model's skintone.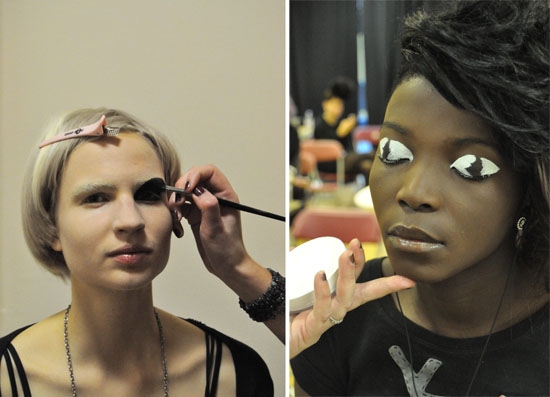 This is almost a negative-reverse - the pale model gets a really dark eye but our gal on the right gets the white treatment, designed to be especially eye-catching as she opens and closes her eyes.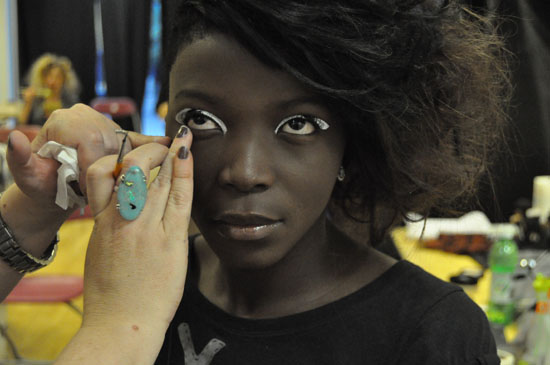 See?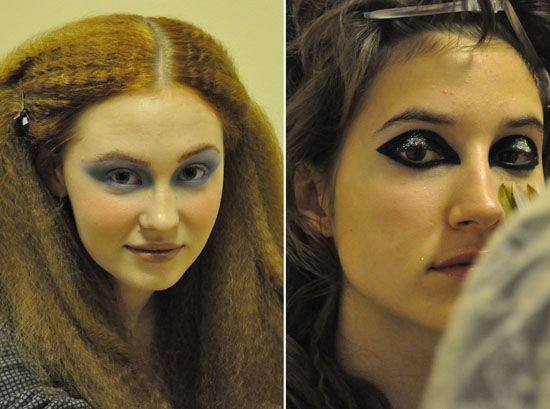 There were several looks designed for the show - dandys and duchesses were just two and the dancers and performers got different looks to the models, so there was lots going on.
Advertised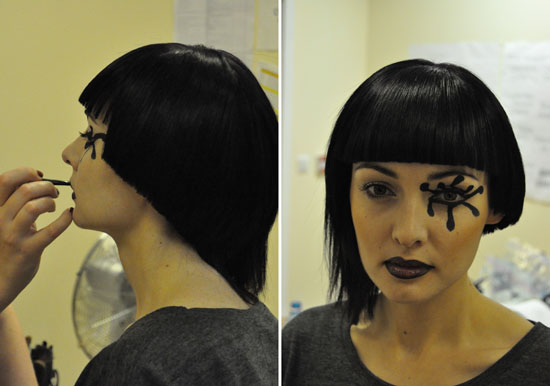 Another one of the model looks, designed for dramatic impact on the catwalk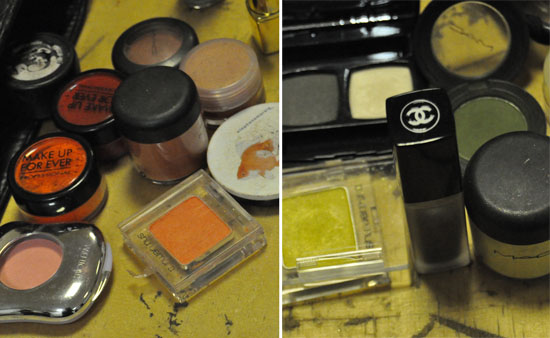 Christine had lots of her shadows organised into colour families - recognise anything?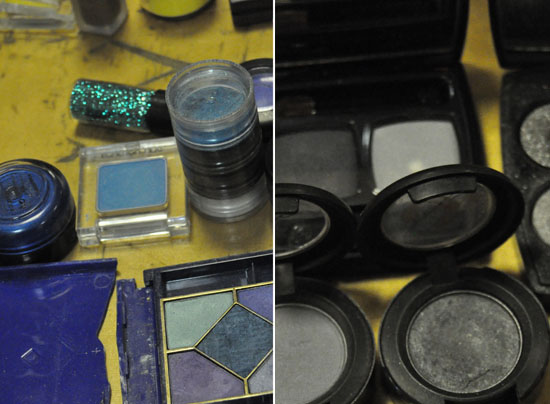 See that old-skool Dior quad bottom right there? That was given to her by none other than Kevyn Aucoin, and is one of her treasured items.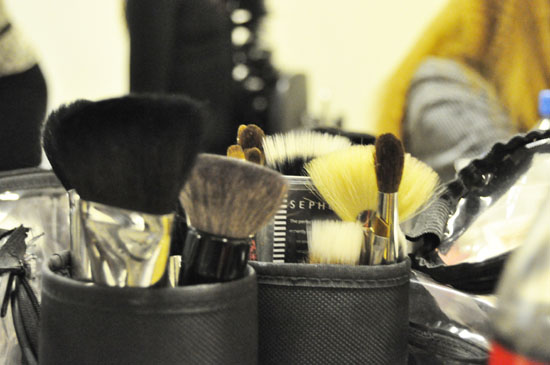 Just some of Christine's brushes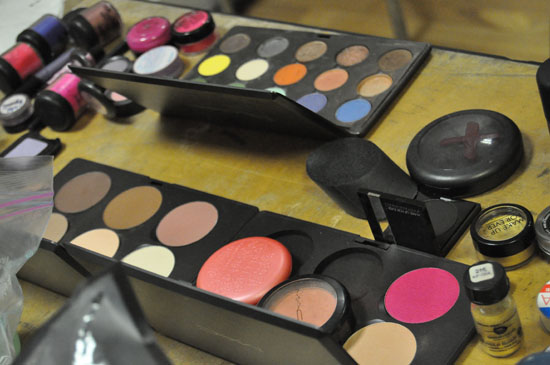 More gorgeous slap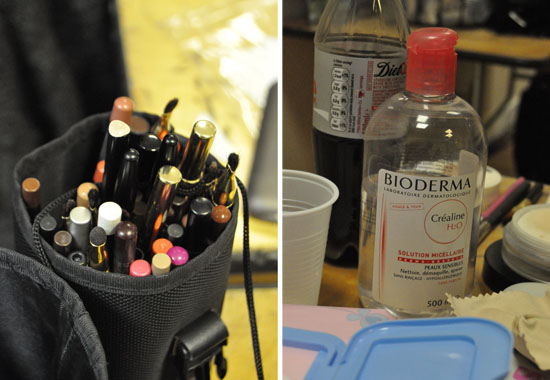 Pencils and a bottle of the cult Bioderma cleasing water, Crealine. You can't get this here but it's a huge hit with makeup artists and Christine stocks up in Paris when she goes over to do Mac Pro hauls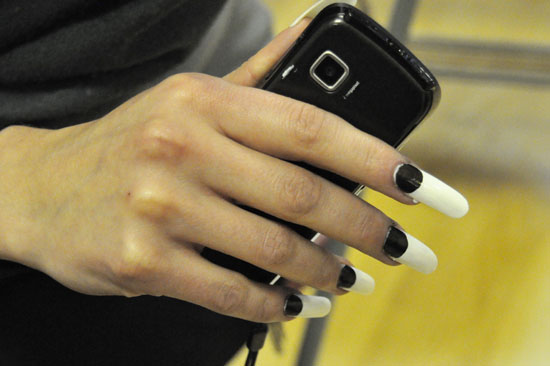 Advertised
Lets round things out with some nails, shall we? Here are the painted-moon talons the models were sporting - fierce!