 We have just discovered this little lip mask that is the perfect treatment to get rid of dry, flaky lips.
Chapped lips do not make for perfect lipstick, so prepping your lips is as important as any other body part.
These little pods will hydrate and soften chapped lips. Nugg is the brainchild of Conny Wittke (CEO of Tweezerman), who came up with the idea on a long haul flight. She thought a travel-friendly range of face masks that were easy to use would be a great addition to handbags everywhere! The Nugg lip mask comes in pod-like packaging, so it's nice and compact.
It is made with vegan-friendly, all natural ingredients. There are no nasties included like parabens, mineral oils, synthetic fragrances or ingredients. These guys are so damn environmentally friendly that they encourage you to use the empty pod as a travel case for moisturiser once your lip mask is all gone! In.
Advertised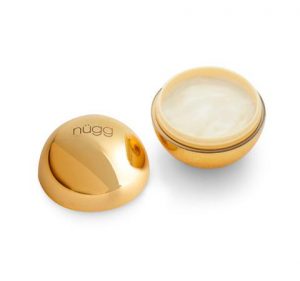 Lots of people suffer from chapped lips all year round, and it's a difficult problem to combat. Scrubs can leave lips feeling raw if used too often and balms alone just mask the problem. This should help to get your lips up to Angelina Jolie standards.
Every day, apply the product generously to the lips and leave for 20 minutes. Dab any excess product off with tissue, and your lips are good to go. Once a week, use a lip scrub to make sure all the dead skin is shed and allow the mask to penetrate into your lips.
This is great prep for before any event, like a wedding. The night before, use the lip mask overnight and use it again in the morning to prepare your lips for lipstick. After all this, you should have perfectly plumped, smooth, wedding-worthy lips.