 Things can get a bit stressful around this cold and blustery time of year. Miserable weather and general busyness do not equal contented people. What's the solution? To be absolutely spoiled rotten with a spa break in the magnificent Carton House.
Carton House in Maynooth, Co. Kildare is one of Ireland's most exclusive House Hotels;  Grace Kelly, Mariannne Faithful and even Queen Victoria all relaxed and refreshed here at various times - and now you get the chance to too! The estate is renowned for its extensive beauty and the house itself? History, style and comfort combine to offer guests an incredible staying experience.
Incredible interiors, elegant gardens and fascinating extras (like Shell Cottage, situated on the world-class golf course, and the historic Tyrconnell Tower) aside, what. About. The Spa?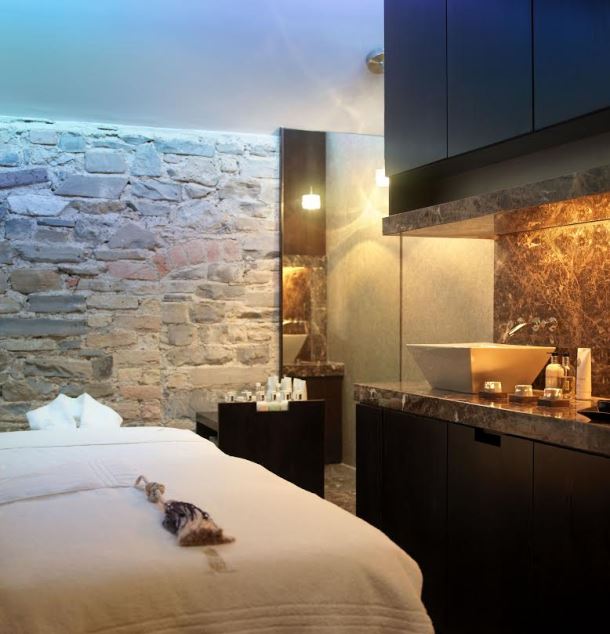 The Darphin Spa at Carton House has developed a well-deserved reputation for being one of the country's top destinations for spa treatments thanks to the expert therapists, gorgeous products and overall atmosphere of bliss. Situated away from the House in the delightful renovated stables, guests can curl up and relax in their furry gowns while sipping healthy beverages, take a dip in the pool and indulge in one of the many treatments on offer.
We're not bashful in saying that the beaut.ie team are spa aficionados and we just adored our experience at Carton House.
Advertised
Now you and a guest could be on your way to enjoying an overnight stay in Carton House with dinner and a 55-minute spa treatment for you both.
Please don't leave a comment below - to enter this fabulous competition, just click here!
This competition is now closed.
Congratulations to Rebecca Barry, our very lucky winner!