 If you're a bride to be on a budget, looking for something white to wear to your hen party or for the second day of your wedding, this could be The One
I love hen parties, but I hate hen party themes. Well, I hate crap hen party themes like dressing up as grannies or condoms. So many brides are in their thirties these days, and most have been to a million hen parties before their own, and the majority don't want to wear a costume. In my experience, brides-to-be on their hen night want to get their hair done and look nice. The hen party theme 'guests wear black, bride wears white' may be boring, but it's safe. And if hen parties should be anything, it should definitely be safe!
So many weddings cover two days, and many brides chose to wear white again. The second-day dress tends to be quite low on the bride's list, and once she's finished paying for everything else, typically, there's not a lot of the budget left for the gúna.
Facebook helpfully (NOT) displays ASOS ads all over my page but this time I was glad to scroll through because I came upon this gem. It was originally priced at €53 which is already not at all bad, but it's been reduced to €34 which is even better!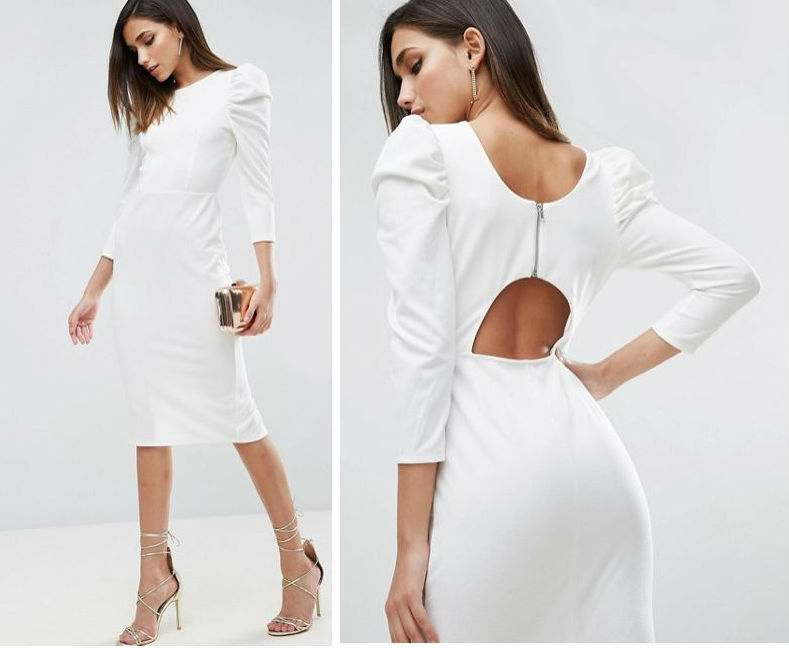 ASOS Midi Dress With Puff Sleeve and Cut Out Back €33.87 
I love the details: the puff sleeves, open back and metal zip. It's a chic design and accessorizing is easy. Good shoes and earrings are all you need. But, it is selling out super, super fast, so if you fancy it, you had better get on it STAT.
Advertised
If it sells out, or if it's not in your size, I've found a couple more lovely budget dresses that might fit your bill.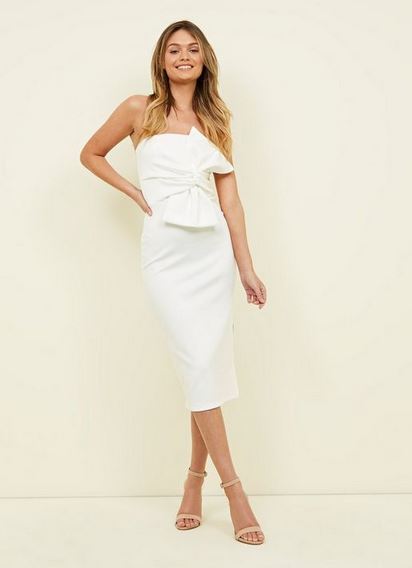 New Look White Strapless Bow Front Midi Dress €24.99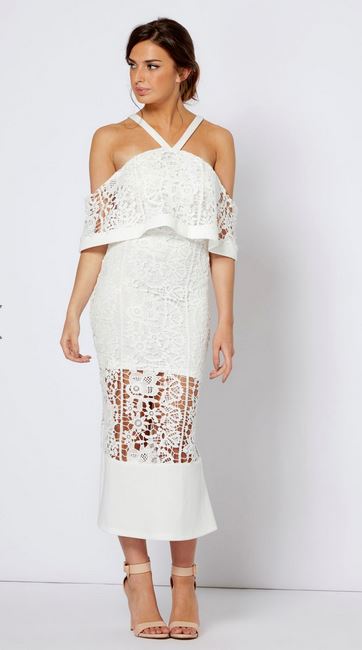 Topshop Crochet Overlay Midi Bodycon Dress by Club L €68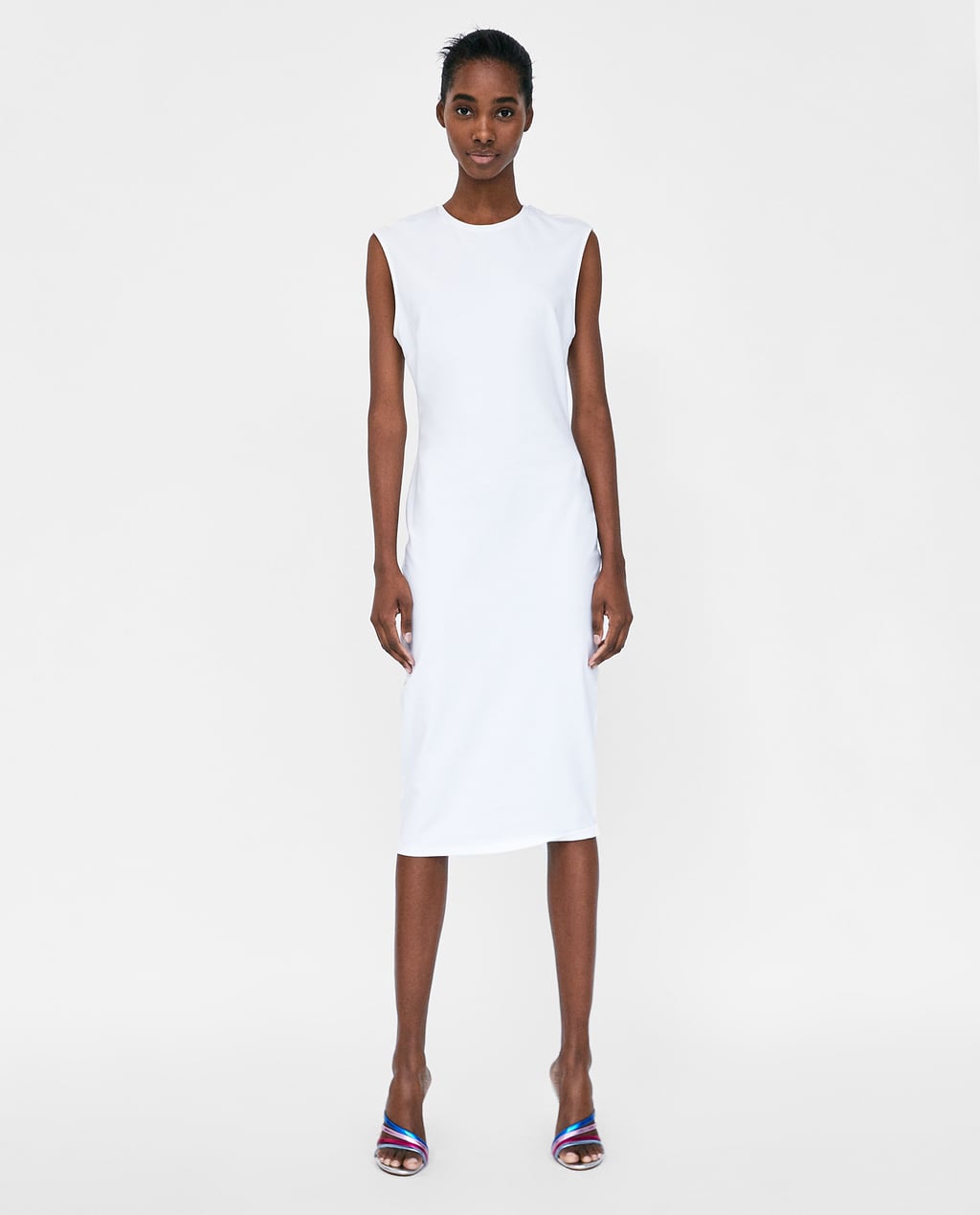 Advertised