 If you're planning a relaxed summer wedding, Margot Robbie is all the bridesmaid inspiration you need
It's tricky business, choosing a celebrity to be your bridesmaid, but, hey, a best friend's a best friend. The wedding took place in Hawaii, so you can imagine the vibe. Here, let Margot Robbie herself set the scene.
The bride chose a very modern look for her bridesmaids; no puffball gowns here. 'Twas slip dresses all the way (but not the type that actually look like actual slips). The colour palette was very light grey with a gentle floral pattern. Very light, but not at all in competition with the wedding dress. Hair was boho: loose and wavy with a single plait, woven with delicate flowers. The bouquet was the most dramatic thing about the ensemble - and it worked.
Her shoes were an inspired pick, too. Strappy, but with a comfortable block heel to ensure maximum heel time (although we're sure this is the type of wedding where all shoes were kicked off asap).
Advertised
Margot's bridesmaid dress is by Australian designer Zimmerman and costs $580 (€388), but we've found a couple of high street floral slip dresses for more budget-friendly options.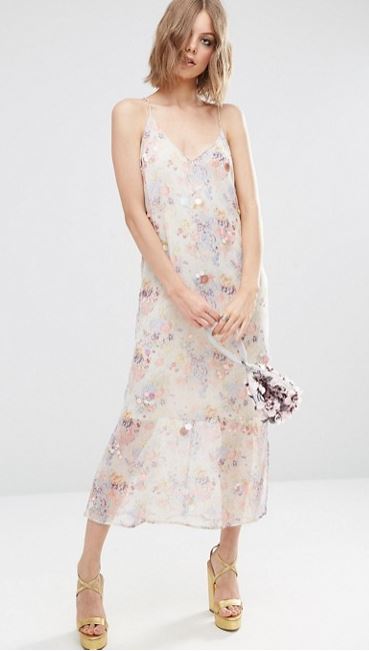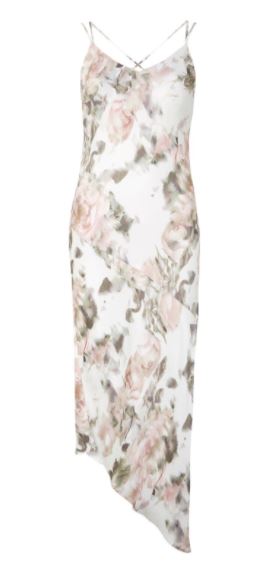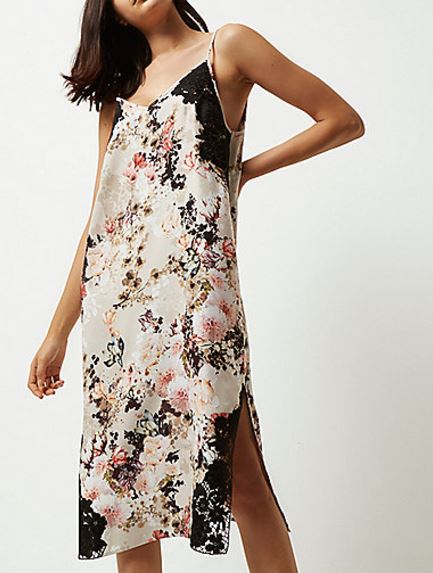 Advertised