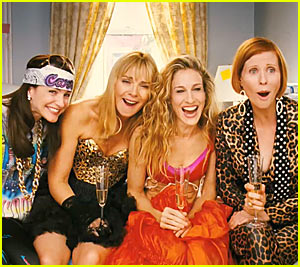 Oooh so I know you'll be dying to know all the goss about the SATC preview last night!I'm not going to say much at all, because I don't want to spoil it for everyone who's planning to go see it. But - it was grrrrreat! We laughed, we cried (well Kirstie did anyway!), we loved the clothes and the shoes and the makeup. The girls are back and they're better friends then ever.
I don't want to give anything away here - but the film proved one thing beyond a doubt.
There is NOT a red lipstick for everyone.
Advertised
And is there a happy ending? Well you'll have to see it to find out!
Get your girlfriends together, book your tickets and go out for a few Cosmos afterwards - the ultimate girly night out!
Get Beaut.ie Delivered
Stay updated with Beaut.ie newsletters full of the latest happenings at Beaut.ie as well as great offers and things we think you might find interesting .