 Comfort is so important for the bride and bridesmaids on the wedding day. It's a long day from start to finish so fake eyelashes need to be well applied and comfortable.
Falsies can sometimes just catch your eye and be uncomfortable. Not to mention the dreaded fake eyelash disaster when your lash falls off and looks like a spider crawling up your cheek.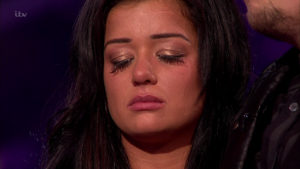 There are pros and cons to both strips and individuals. Strips give a more dramatic effect. But, in professional pictures, you can usually tell when someone is wearing one. Individuals won't add the same amount of volume as a strip but then they are less obvious in your wedding photos and they're comfier.
I always recommend that the bridal party go for individual fake eyelashes. It means that if one falls off it won't affect your eye makeup or be noticeable. They are on individual knots which attach to just a couple of your eyelashes rather than stretching the whole way across your lashline like a strip.
I've tried and tested these cheap-as-chips falsies on lots of wedding parties. They are the perfect in-between. There are three knots on each one so they are slightly more full than a single individual but much more comfortable than a strip at the same time.
Advertised
Penneys Individual Lashes €1.50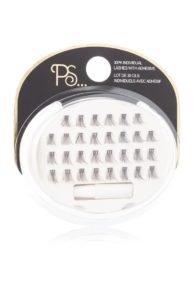 The left eye is without lashes and the right eye has five lash pieces on: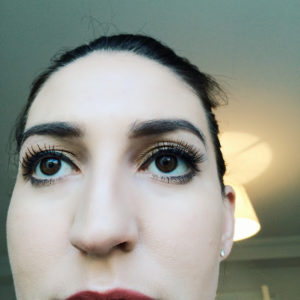 Advertised
Would you opt for these or do you prefer the fuller strip lash look?