 Last night, Beaut.ie took over Dublin's city centre, the nation's Twitter feed and every cocktail shaker in the country.
Because this year's Best in Beautie Awards took place in the glamourous Morrison Hotel yesterday evening, hosted by the simply gorgeous Karen Koster.
Now in its third year, the annual Beaut.ie Awards are a celebration of the beauty products that Irish women actually use and would recommend to others. No input from the cosmetic industry, a judging panel, or any beaut.ie editorial staff, makes the vote clear and transparent - YOU told us what you like. And last night's event was definitely liked by all!
We mingled from the peony-filled gallery to the sun-drenched courtyard (were we blessed with the weather or wha'), sat on plush cushions under the flame-flickering heaters and sipped Smirnoff cocktails that were mixed for us at our very own beaut.ie bar.
The Morrison gave us the tastiest treats (I was tempted to put those fishcakes in my handbag) and the DJ had us boppin' and hummin'. We took lots of photos and our stylish new addition to the team, beaut TV, was on hand to capture all the action and to interview our guests.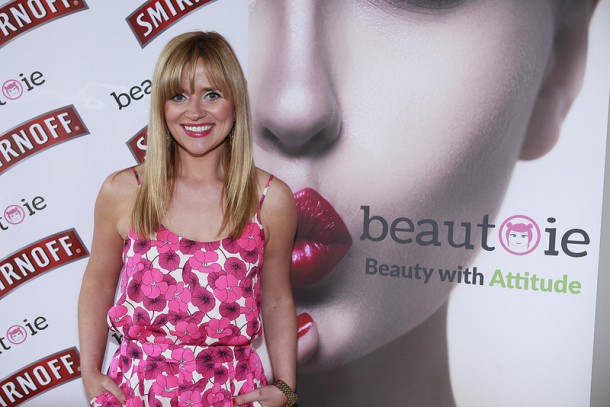 Advertised
Every guest went home with a goodie bag that was heavier than Kimye's honeymoon luggage, packed full of gifts from Glossybox, Lancôme, Benefit, Wet 'n' Wild, Boots No 7, Garnier, L'Oréal, Dylan Bradshaw, NYX, Impress, River Medical, Palmers…..I could go on but my fingers would get tired.
We trended on Twitter, we whooped and we hollered and we announced all the winners in the four categories of face, body, hair and makeup.
You may have caught a lot of them on Twitter but we will be announcing all the winners on site over the next few days, along with the runners up (prepare your nails for some biting, there was one category where the winner won by literally ONE vote out of thousands. We'll share all the deets and gossip with you, and give a review of all the products as we go).
The results of the first category will be with you VERY soon. Make sure you tell us if you agree with the winners, if you voted for that product or if you are rushing off to purchase anything this very minute!
But in the meantime, would you like to have a look through our gallery from the night? 'Course ya would! 
Advertised