 Everyone should be taking care of their skin daily. Here is Nunaïa Beauty founder Nicola Connolly to explain why you should be doing a daily skincare ritual, and how to start your ritual today.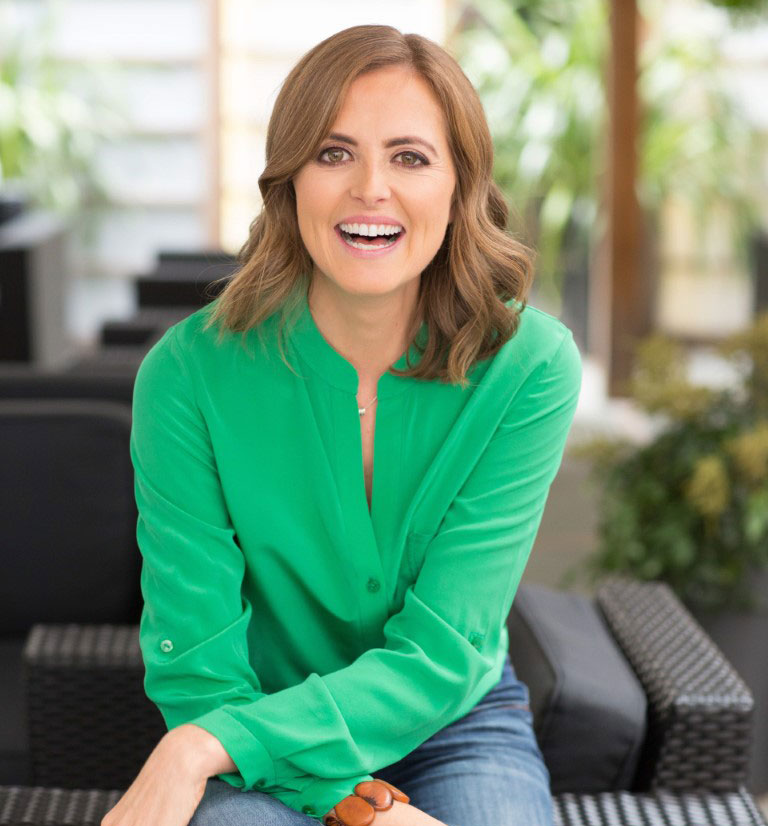 Rituals have been used for thousands of years to give people a greater sense of connection and meaning in their lives.
Common rituals in our lives include getting married and celebrating holidays like Christmas or Mother's Day, but did you know we can also create smaller rituals every day that help us nurture this greater sense of calm and balance in our lives and that your skincare routine is a great place to start?
WHAT IS A RITUAL?
A ritual is a practice carried out in a certain way that has the power to transform ordinary, mundane moments into moments of greater meaning and significance.
We all have routines from eating breakfast to brushing our teeth.
But by applying ritual to these habits or routines we can elevate these moments into something more.
WHAT ARE THE BENEFITS OF CREATING A SKINCARE RITUAL?
Transforming your skincare routine into a ritual not only enhances the results you get from your skincare products but also brings a greater sense of wellbeing and calm.
By applying some simple ritual steps to your own skincare routine, you will enhance both the skin results through better absorption of products into your skin and increased circulation as well as a greater sense of balance, calm and less stress.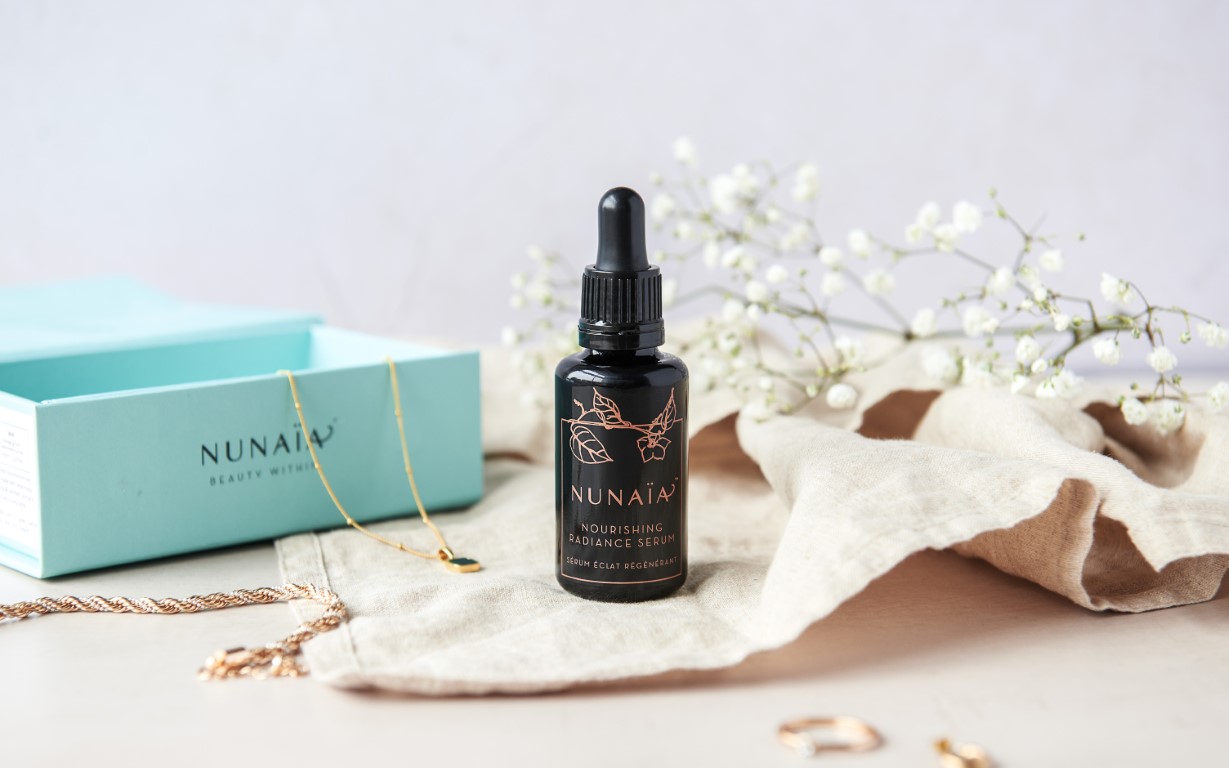 HOW CAN I CREATE MY OWN SUMMER SKINCARE RITUAL?
STEP 1:
Set aside a few minutes at the end of your day in a quiet, peaceful place in your home. Turn off your phone and close the door so you are undisturbed. Play some soothing music if you like or enjoy the silence.
STEP 2: CLEANSE:
I love to use plant-based skincare products like our Superfood Cleansing Balm or any other natural cleanser that has beautiful aromatherapeutic properties.
Advertised
Start by applying a little product onto your fingertips. Hold your hands in front of your face and take three deep breaths inhaling and exhaling the soothing scent.
Mindfully cleanse your skin using very gentle movements so you can tune into how your face is feeling and start to ease out any stress and tension as you massage in the product.
STEP 3: TONE:
It's summer so our skin can feel parched after a day at the beach or outdoors. Spritz a few pumps of your favourite toner over cleansed skin enjoying the aroma.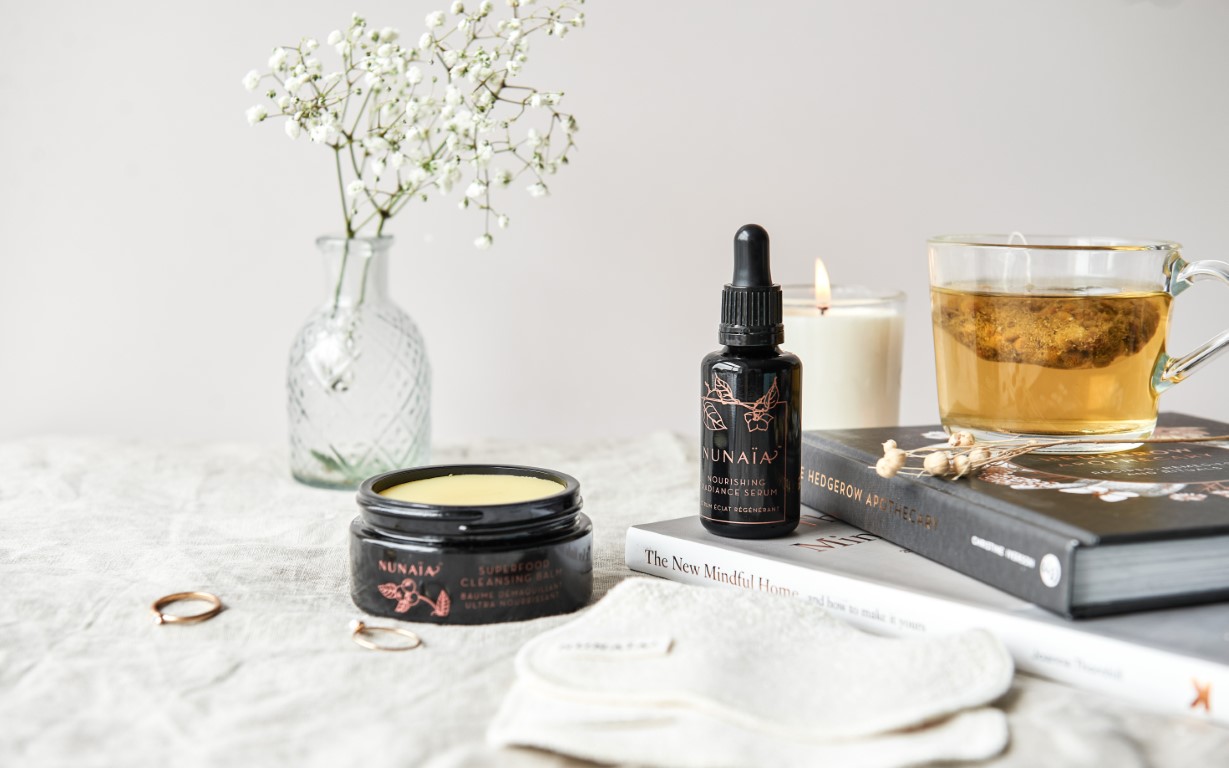 STEP 4: RESTORE:
Our skin typically needs a lighter skincare routine in summer so a good antioxidant-rich facial serum or facial oil like the Nourishing Radiance Serum is your best summer friend! Antioxidants will help protect your skin from free radical damage from the sun and any pigmentation and fine lines.
Apply 2 – 3 drops of your serum to your fingertips and mindfully massage in upward, circular movements across the chest, neck and face. As you go, tune in to how your skin and face feel, easing out any stress and tension as you nourish your skin.
STEP 5: BREATHE:
Hold your hands up to your face again and take another three deep breaths enjoying the beautiful scent of your products.
Take a moment to thank yourself for taking the time to nurture both skin and soul.

ABOUT NUNAÏA BEAUTY
Nunaïa Beauty lovingly crafts mindful rituals to nourish skin and soul and has been over a decade in the making. Founder Nicola Connolly believes passionately in the power of ritual to bring greater connection and balance to our world after spending over a decade in the Amazon Rainforest and Andes Mountains of Peru studying their ancestral wisdom and use of plants to heal not only skin health but also emotional and psychological ailments.
Nunaïa Beauty create award-winning, high-performance green beauty rituals that restore skin health and also bring a greater sense of calm and balance to your day.
Ingredients are sustainably sourced, directly from growers with the utmost integrity from Nunaïa Beauty's community of growers in the Amazon Rainforest and Andes Mountains of Peru and lovingly made in Co. Tipperary.
Advertised
Find out more at nunaia.com and @nunaiabeauty