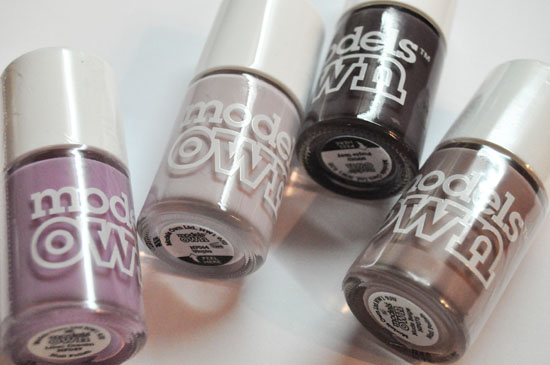 A colossal (ok, I may be exaggerating slightly) pile of Models Own nail polish arrived for consideration yesterday much to my high delight - I've had my eye on it for ages and now the brand's slowly becoming available here. While I've used their polishes before, I hadn't tried many of 'em, and then of course there's everything else the brand does like shadows, pigment, lipstick and all manner of bright and bold beauty bits.
At €7.50, they're pretty affordable and come in 100%-bang-on-trend colours. Above you can see Lilac Dream, Utopia, Purple Grey and Nudge Beige. Wanna see some more as well as the just-launched Car Keys homage to Chanel's Les Khakis? Then just read on!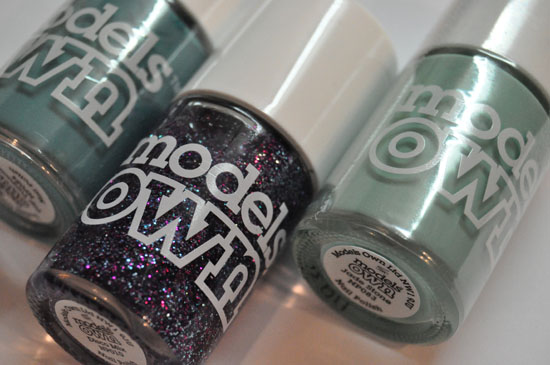 And here are three more - from left to right we have Top Turquoise, Disco Mix and Jade Stone.
Advertised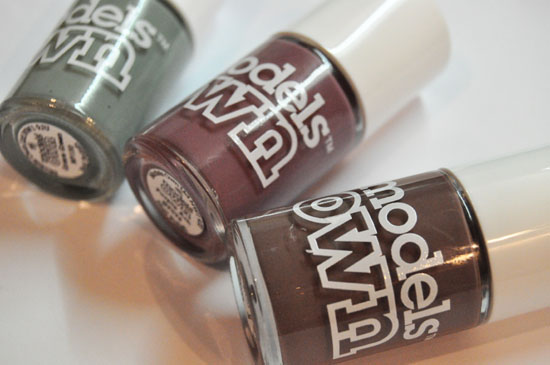 And here's Car Keys, the brand's tongue in cheek dupes for Chanel's much pricier Les Khakis. BritishBeautyBlogger's done a comparison and they're not a 100% match - but good enough for a casual inspection, I reckon. In the line-up's Grace Green, Purple Ash and Becca's Brown.
So, two questions: what have you tried from Models Own and would you like to see any of the above shades in a look post? Leave us a comment and let us know!