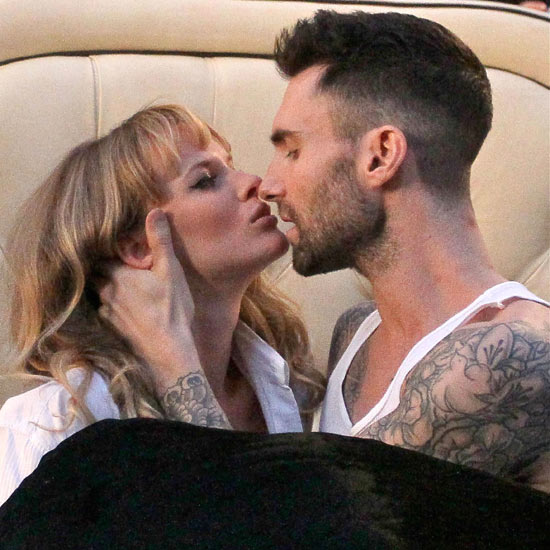 Adam Levine and his lucky, lucky girlfriend
It struck me that we haven't had a good old crush post in AGES.  Alright we had a girl crush post recently (Mila Kunis won hands down) but now we're talking hot under the collar handsomeness.
The last time we had a good old "who would you happily ride off into the sunset with" post I think it was Daniel Craig who stole the accolade.  And rightly so.  Those blue shorts weren't something a girl forgets very easily wha'?
Advertised
Who is doing it for you RIGHT NOW?  Who do you have an almighty crush on?  Tell us all!
Pic via Digital Spy