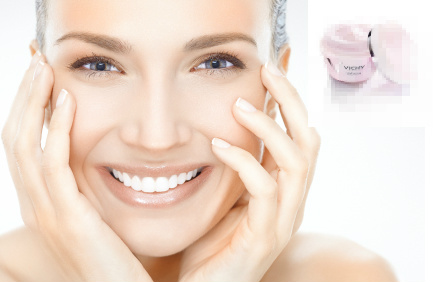 It's fairly safe to say that every woman would love to have fantastic skin. Vichy are dedicated to bringing us the best products to suit every skin type and know that ideal skin is a must for every woman. But what exactly does ideal skin mean to you? Are you most concerned with tone, texture or radiance? Take the survey and let us know what exactly you rate as the most important elements that make up your idea of ideal skin.
And as a thank you for completing the survey Vichy have hampers jam packed with goodies for three of you. Can't say fairer than that can you!
Earlier in the week I told you about a skincare trial that we're running (read this post for more. You can still enter for the trial, we won't close it for a few more days.) I can't tell you what the trial product is, but I can tell you that it's from Vichy. And I can also tell you that it's going to make getting that ideal skin much easier!
Without further ado, to the survey! Get clickin!
Advertised
Advertised
13. AND FINALLY TELL US IN A COMMENT WHAT DOES IDEAL SKIN MEAN TO YOU.
We'll pick the winners from the completed survey results.
N.B. make sure you select an option in every category to make your entry valid!
Get Beaut.ie Delivered
Stay updated with Beaut.ie newsletters full of the latest happenings at Beaut.ie as well as great offers and things we think you might find interesting .