 Electric Picnic better be amazing this year.
Emily Culhane, from Limerick, was faced with the option of keeping her job and going to Electric Picnic. Yes, of course she chose the festival, but the decision has now left her unemployed.
Her boss seemed to give her a heads up though, as Emily's post she shared on the festival's Facebook page would suggest.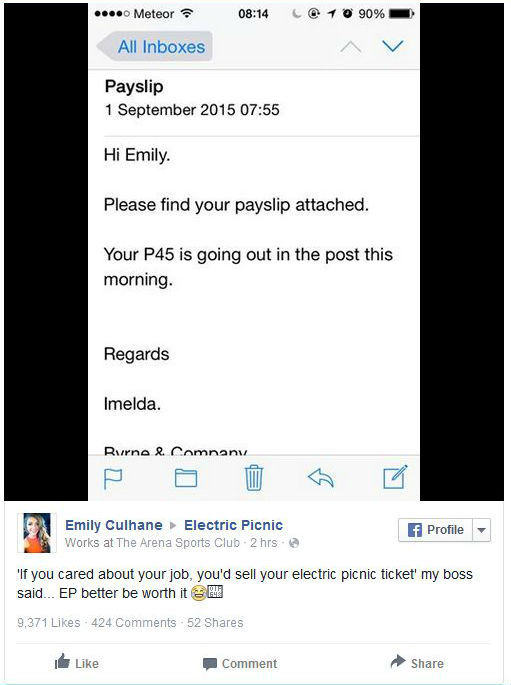 Advertised
We'll admit that we're not up-to-date on contract or employment law, so we won't question the legality of all of this, but we can confirm that this is 100% unsound. Whether that's enough to file for a claim, we can't speculate.
Have you chosen a holiday or event over work before? What did you do when faced with a difficult decision?